Bollywood is famous for various reasons but the theme of Bollywood movies is romance and for each romantic song there is a song based on it. Romance and songs are the key features of every Bollywood movie and there is no paucity of romance in Bollywood. 90s music was termed as the most mellifluous without any doubt and took romance in Bollywood to another level. These songs evoke excitement and thrill in one's life.
So, here is the file of top 10 most romantic songs of the 90's.
1. Tujhe Dekha To Yeh Jaana Sanam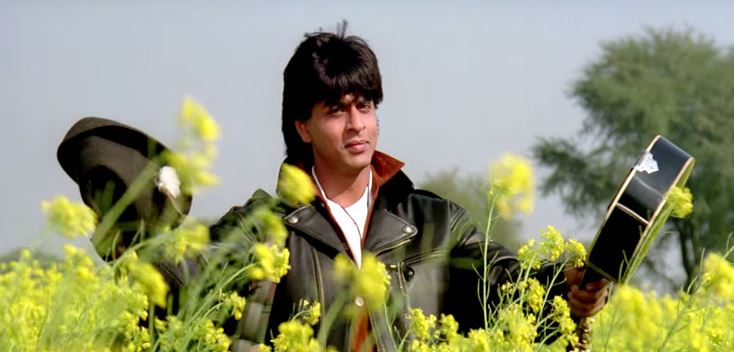 In India, if " Dilwale Dulhania Le Jayenge" is the holy book for all the love- birds, then surely Tujhe Dekha To Yeh Jaana Sanam has to be the most important anthem. People admire this song, couple want to be like Raj and Simran of DDLJ. Lovely moments are generated when this song is listened to specially to bring back all the memories as well as hopes for the future. Song lyrics are written by Anand Bakshi and sung by Kumar Sanu and Lata Mangeshkar.
2. Kuch Kuch Hota Hai
This one is special for the young boys in college who continuously cherish about his lady and cannot stop thinking about. This song was one of the biggest blockbusters of 90's. Often seen as one of the most romantic numbers of Bollywood. Udit Narayan sang this song beautifully with Alka Yagnik composed by Jatin Pandit - Lalit Pandit and lyrics by ' Sameer'. This song recreates all the moments and gives freshness to ears.
3. Pehla Nasha
This one is almost indubitably the best and famous romantic number of the 1990s from a super hit film " Jo Jeeta Wohi Sikandar". This song has a magical charm in it—and it acts as a magical balm for the passionate heart from the rough-and-tough movie! This song was composed by Jatin - Lalit, sung by Udit Narayan and Sadhana Sargam and Lyrics by Majrooh Sultanpuri. It is one of the wonderful creations and remembered as the Best Songs of all time.
4. Chaand Chupa Badal Mein
A slow romantic song with Soul Soothing music from film " Hum Dil De Chuke Sanam". Every element of this song fills a heart with love and romance. The actor, the lyrics, the ambiance all add to the romance. Song Lyrics are written by Mehboob, sung by Udit Narayan and Alka Yagnik, and the music is by Ismail Darbar.
5. Dheere Dheere Se Meri Zindagi Mein Aana
This song was released thirty to forty year back but still has the same freshness even today. It gets engraved in ones memory, and no matter how many times we listen, this will never get old. Song belongs to movie 'Aashiqui' (1990). This song is composed by Nadeem Saifi- Shravan Rathod, sung by Kumar Sanu and Anuradha Paudwal and lyrics by Sameer. It makes us remember our first love with fondness.
6. Yeh Haseen Vaadiyan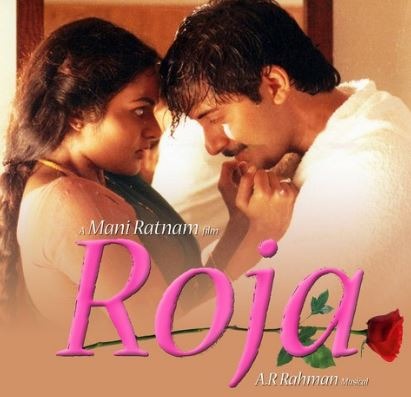 This song is made so beautifully that every little element of this song asks for your attention. Yeh Hassen Vaadiyan is one of the best composition by ' A R Rahman' that one can't get over it. Song belongs to the movie ' Roja'. Well written, composed and sung by A R Rahman.
7. Baahon Ke Darmiyan
The track which we all floated through, a pacy romantic number from a film ' Khamoshi' (1996). Its sheer smoothness makes our heart skip a beat. This song gives mint to ear and can be listened forever. This song is sung by Alka Yagnik and ' Hariharan' and composed by Jatin - Lalit.
8. Pehla Pehla Pyaar Hai
The track is cute and fuzzy can be found in a playlist of anyone fresh in love. Song is from movie " Hum Aapke Hain Kaun". The sound track is composed by Raam Laxman, lyrics by Ravindra Rawal and Dev Kohli and sung by ' S P Balasubrahmanyam'.
9. Ek Ladki Ko Dekha
1942 A Love Story last movie of legendary R. D. Burman describes man feeling for his girl in very efficient manner. Song is written in a very innocent manner by Javed Akhtar and sung by Kumar Sanu.
10. Tumhe Apna Banane Ki Kasam
90's most glorious song filled with romance form the movie 'Sadak' and one of the important songs for couples. Song fills the heart with passion. The sound stripe of the film is composed by Nadeem - Shravan, sung by Anuradha Paudwal and lyrics written by Sameer.