Rajasthani cinema is one of the strongest in the industry, producing numerous award-winning films. Many brilliant and wonderful movies have been produced in this business, and the majority of them have earned numerous accolades for their outstanding production. It is a very dynamic industry that swiftly adapts to changing trends. Nazrana, a Marwari film directed by G. P. Kapoor and premiered in 1942, was the very first Rajasthani film. To promote the development of Rajasthani films, the Rajasthan Government declared a tax holiday for theatres in towns and cities with less than 100,000 residents in its 2008 budget, as well as a decrease in the entertainment tax. The first film was released in 1961, and since then, many films have been released; here are the top ten Rajasthani films of all time.
1. Doodh Ro Karz
Doodh Ro Karz is a film directed by Manju Asrani Manju Asrani is a Bollywood supporting actress who >> Read More... that stars Reeta Bhaduri and Jeet Upendra Jeet Upendra is a Malayalam and Hindi film actor. >> Read More... . In this film, the actress's (Parvati) husband was wrongly convicted of theft and was beaten to death by the accusers; her child is the protagonist, and as he grows older, Parvati informs him about the accusers who killed his father, and he seeks vengeance on them. Manju Asrani directed the film, and Keshav Rathod Bio coming soon... >> Read More... wrote the screenplay.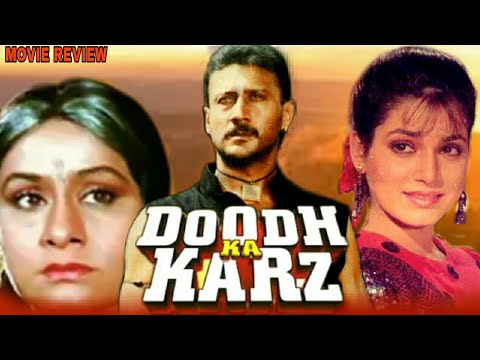 ...
2. Chundri Odhasi Mharo Veer
Nishant Bhardwaj Bio coming soon... >> Read More... is the director of this film. This film tells the story of King Jujhar Singh, who is influenced by Munni Bhai's orders. She encourages Padmavati to poison her child in order to prove her purity. Prince Hardaul is poisoned and dies. Queen Kunjavati adored her brother Hardaul as if he were her son, and upon hearing this, she travels to the Orcha Kingdom and cremates his brother Hardaul, vowing that Hardaul will return from the sky to perform the Bhaat Ceremony in her daughter's stead. This highly emotional drama, based on actual folklore from Bundelkhand, puts human belief and relationships to the test. It is so strong that it is still sung in a certain format at every wedding in north India.
3. Khoto Sikko
This is the first Marwari film directed by Rajesh Somani that highlights the lives of the Marwari community. The main character of this film is a Marwari man named Raunak Somani. The main theme of this film is to showcase the life of the Marwari people, and it has done an amazing job of doing so.
...
4. Haat-The Weekly Bazaar
Directed by Seema Kapoor Seema Kapoor is a renowned veteran television and >> Read More... , in this Rajasthani Film, a woman convicted of infidelity by her spouse is given the choice of giving the money or facing harsh punishment. Sanja, the protagonist, agreed to raise money in three months, but after 3 months, the money was gone, and she had no choice but to face the panchayat's penalty.
...
5. Mahari Supatar Beendani
Directed by Sanjay Abeer and Sanjay Saksena, Mahari Supatar Beendani is a social-family drama that highlights the traces of moral principles in today's youth. The film is set against a Rajasthani backdrop, presenting magnificent unseen sites of Rajasthani villages and celebrating their bright and colorful lives. However, the film's core theme is the empowerment and independence of women. The plot centers around Rupali's ups and downs in life (played by Suhani Gandhi Bio coming soon... >> Read More... ).
...
6. Bai Chali Sasariye
Bai Chali Sasariye is a Rajasthani language film from 1988. It was claimed in 2004 that the film helped reignite interest in Rajasthani language cinema. This film was remade in Telugu as Puttinti Pattu Cheera Annapurna Studios Pvt. Ltd. launched on 12th Augus >> Read More... in 1990, Marathi as Maherchi Sadi in 1991, Kannada as Thavarumane Udugore in 1991, and Hindi as Saajan Ka Ghar which was released in 1994, and starred Juhi Chawla Juhi Chawla is a renowned Indian actress and produ >> Read More... and late actor Rishi Kapoor Rishi Kapoor is an actor born in the prominent Kap >> Read More... . The plot of the film concentrates mostly on the adjustments and compromises that a woman must make when she gets married and goes to her husband's home.
...
7. Fauji Ki Family
Directed by Gandhi Brothers and Narpat Dharath the film's hero is completely ignorant and shepherds sheep. It is the narrative of a little town in which all of the people are ignorant, and as a result of their illiteracy, they magnify small things. Prakash Gandhi, Makwana Sharmishtha, and Suman Sharma Suman Sharma is an Indian music composer. She work >> Read More... star in the film.
...
8. Taawdo The Sunlight
Taawdo the Sunlight is a 2017 Rajasthani film. Vijay Suthar Vijay Suthar is a well-known Indian film Director >> Read More... wrote and directed the film, which stars Preeti Jhangiani This actress and model hails from Mangalore, Karna >> Read More... , Pradeep Kabra Pradeep Kabra is an Indian actor, who mainly plays >> Read More... , Omkar Das Manikpuri Omkar Das Manikpuri is a film as well as a stage a >> Read More... , and Sachin Choudhary Sachin Chaudhary is a child actor and model. He wa >> Read More... . The plot centers around two children (Sachin Choudhary and Taifur Gujrati) from an Indian high social status who are stranded in the desert and are found by a lower-caste woman, Preeti Jhangiani. She is stuck between a mother's heart that longs to protect her children and societal standards that restrict her from having any interaction with the upper caste.
...
9. Chidi Balla
The plot centers around the Principal of a High School in Sikar, who is tasked with saving the school from the shutdown. The only way he can salvage the school is to improve its academic performance, which is impossible in a village where everyone bets and passes their time. The alternative is for the school to win the State Level Badminton Tournament. The Principal calls Bhagat and informs him of the school's battle to stay stable. Bhagat, who loves playing 'Chidi Balla' with his friends and knows nothing about badminton, is suddenly entrusted with the responsibility. In Bhagat's attempt to save the school, the apathetic villagers unite with him, transforming and turning over a new leaf in the process. The movie went on to win awards at the DRUK International Film Festival.
10. Vishesh
Written and Directed by GhanShyam Singh Odint, the plot of the movie revolves around Jaamvant, who bets with his elder brother to run in the forthcoming parliamentary elections since his brother has agreed to repay his money if he receives at least 1,000 votes. However, when Jaamvant goes to file his nomination for the election, he discovers that he is ineligible to contest because the seat is reserved for so-called backward castes. Jaamvant claims that as an Indian citizen, he is not barred from voting in elections, but he is not heard by anyone. His attempt to find a way out reveals the harsh realities of Indian culture as well as the unintended consequences of the caste-based quota (Reservation) system.