India has seen gems like Kishore Kumar Kishore Kumar is an Indian playback singer, who ha >> Read More... , Mohammed Rafi Mohammed Rafi is a renowned Indian playback singer >> Read More... , Lata Mangeshkar Lata Mangeshkar, the veteran playback singer, had >> Read More... and much more. Considering that to be Golden Era, we bring you the gems of Modern Era i.e. post-2000. The list contains those artists who have contributed to Bollywood by their songs, both male and female.
1. Sonu Nigam Sonu Nigam is a renowned Bollywood singer and comp >> Read More... ​
...
India is blessed to have Sonu Nigam. He is the most talented singer in the music industry with multiple talents. He could vary his voice in a beautiful manner and has contributed in many beautiful songs. Born on 30 July 1973 in Haryana, this versatile singer has songs in more than 17 languages. Some of his famous tracks are "Abhi Mujhme Kahin", "KalHo Na Ho", and many of Md. Rafi's song whom he considers his motivation. He is recognised worldwide, ranked 1st on US Billboard Uncharted chart in 2013. He has also worked with Britney Spears Britney Jean Spears or Britney Spears is an Americ >> Read More... and Avicii.
2. Arijit Singh Most famous for his songs in Aashiqui 2, Arijit Si >> Read More...
...
This 29 old year singer became the voice of many Indians after the release of the famous song "Tum Hi Ho" and is still ruling the Bollywood music. His career started with a reality show, Fame Gurukul Fame Gurukul was an Indian reality TV show aired o >> Read More... , but he lost. Then he participated in another reality show which faces a faceoff between Fame Gurukul stars and stars, after winning it, his success never stopped. Some of his famous tracks are, " Raabta Click to look into! >> Read More... ," "Tum Hi Ho," "Ashq Na Ho" and "PhirMohabbat."
3. Shankar Mahadevan Shankar Mahadevan, a well-renowned, talented and f >> Read More...
...
Everyone in India has tried to sing "Breathless" at least once. This guru of music is one of the most respected and loved music artist in the industry. His trio, Shankar-Ehsaan-Loy is very popular music composing trio. He has given many great songs to his fans and is four times winner of the national award. Some of his work are, "Breathless," " Maa Story soon >> Read More... ," "YennaSollaPogirai"and"Bolo Na."
4. Shreya Ghoshal Shreya Ghoshal, one of the most famous singers in >> Read More...
...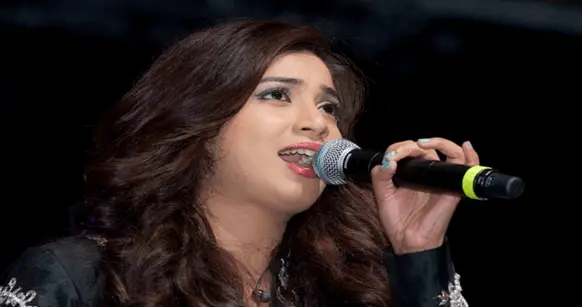 Came into the limelight after winning reality TV show, Sa Re Ga Ma Pa, she has become the queen in Bollywood music industry. With her soft voice, she has never disappointed her fans. She made her debut in Devdas(2002) and had not stopped, winning many awards, including the four National Film Awards The National Film Awards gets presented every year >> Read More... and being featured four times in Forbes. Some of her famous tracks are, "BairiPiya," "YehIshqHai" and "Pherari Mon," a Bengali track.
...
5. KK
...
He has one of the sweetest voice in India. This 48 years old superstar is lovingly known as KK by his fans, his name is Krishnakumar Kunnath Krishnakumar Kunnath is an Indian playback singer >> Read More... . He is greatly influenced by Kishore Kumar and believes a singer should not be seen by face rather he should be heard. Some of his famous tracks are, "Bin Tum" and "Pal." He is recognised as one of the most talented singers though he has not received any formal training.
6. Atif Aslam Named Muhammad Atif Aslam when he was born, he is >> Read More...
...
This 33 years old Pakistani singer is favourite of many Indians. He is successfully giving hit songs to Bollywood and is considered one of the most popular singer. Some of his famous tracks are, "KuchhIssTarah," "Piya O Re Piya" and "MeriKahani,"
7. Mohit Chauhan Mohit Chauhan is a Bollywood playback singer. He w >> Read More...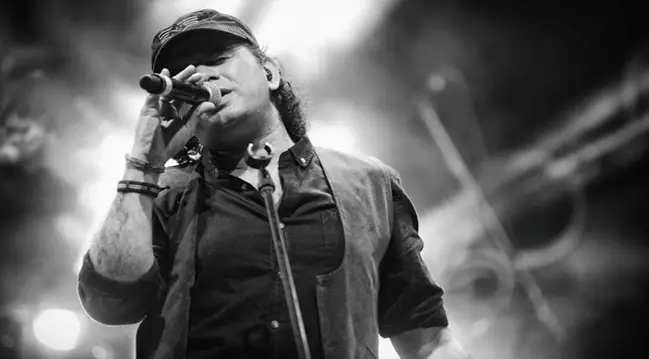 The former frontman of band Silk Route Silk Route was a Malayalam TV show that aired on t >> Read More... , this 50 years old singer has given some of the finest musical tracks. With his incredible voice and his unique singing style, he is loved by many. Some of his famous tracks are, "SaddaHaq," "Boondein," "Phir Se UddChala" and "Pee Loon."
8. Sukhwinder Singh Sukhwinder Singh, an asset to the Bollywood Music >> Read More...
If you want to listen to some powerful, energetic songs, tune to Sukhwinder Singh. This 45 years old artist continues to give Bollywood one of the most energetics songs. His discography includes songs like, " Jai Ho Click to look into! >> Read More... ," "ChaiyyaChaiyya" and "HauleHaule."
9. Ankit Tiwari Ankit Tiwari was born on March 6, 1986 in Kanpur, >> Read More...
This famous singer was born in Kanpur; his mother was a devotional singer and his parents owned a musical troupe. He started with jingles but gained success by his song "Sun RahaHai Na Tu" in Aashiqui 2. His success continued after that. Some of his famous songs are, "Sun Raha," "Katra-Katra" and "Galliyan."
10. Sunidhi Chauhan Sunidhi Chauhan, a very famous Indian playback sin >> Read More...
Her career started at the age of 13. She is considered as one of the best performers. She is queen of dance numbers because of her voice and her high energetic singing technique, and is also known for her charity works. Some of her famous songs are, "Ruki-Ruki," "AajaNachle" and "KaisiPaheli."