Traditionally, women in Indian cinema have been presented as protagonists, enchanting viewers with their elegant and stunning looks. There is, however, a type of outstanding female who has broken the norm and demonstrated her flexibility by portraying opposing parts. These leading females have established themselves as tough and unforgettable villains, making an everlasting impression on the big screen. Let's have a look at the top 10 Indian women who have taken on antagonistic roles and wowed viewers with their great performances.
1. Tabu
Tabu, the versatile actress recognised for her strong performances, has captivated viewers with her performances as villains in a number of films. Her remarkable performance in " Andhadhun Click to look into! >> Read More... " as the savvy and manipulative 'Simmran' gained her glowing reviews and honours. Tabu's ability to effortlessly portray complicated roles distinguishes her as a very remarkable performer.
Kajol, the ever-charming and skilled actress, showed her acting talent when she played a possessive and insane lover in the legendary film "Gupt: The Hidden Truth." The way she portrayed the clever Isha Diwan demonstrated her ability to completely immerse herself in any role, winning her many awards and praise.
Priyanka Chopra, a global icon, displayed versatility by playing antagonists in several films. She portrayed an ambitious and dishonest lady in " Aitraaz Click to look into! >> Read More... ," accusing her former boyfriend of harassment. Priyanka's fearless performance earned her critical praise and positioned her as a Bollywood powerhouse to be dealt with.
...
4. 
Katrina Kaif portrayed an intriguing antagonist in the film " Race Click to look into! >> Read More... ." She expertly handled the role of 'Saara,' an undercover and cunning woman, as Saif Ali Khan's on-screen love interest. Her character was made all the more compelling by the contrast between her beautiful appearance and her clever attitude. The narrative of "Race" became increasingly complex because of Katrina's outstanding portrayal as a villain, making it an exciting watch.
...
Vidya Balan's powerful performances have won her a unique place in people's hearts. In the film "Ishqiya," she portrayed 'Krishna Verma,' a cunning and attractive lady with grey shades. Vidya's dedication to her roles has made her an invaluable asset to the film industry.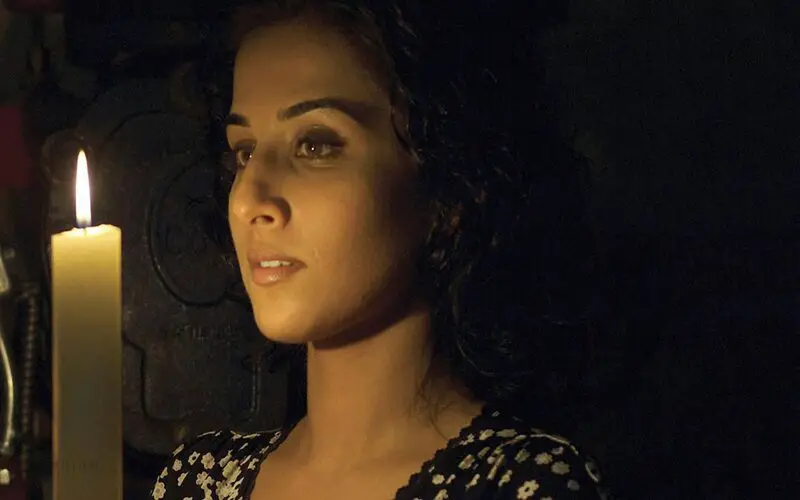 ...
Kareena Kapoor Khan had a mesmerising performance as a seductive and cunning villain in the movie "Fida." Audiences were interested and pleased by her portrayal of "Neha Mehra," which revealed a side of her acting talent that had not before been shown. Kareena demonstrated versatility by successfully embracing the antagonistic part of this love thriller with her faultless emotions and clever attitude.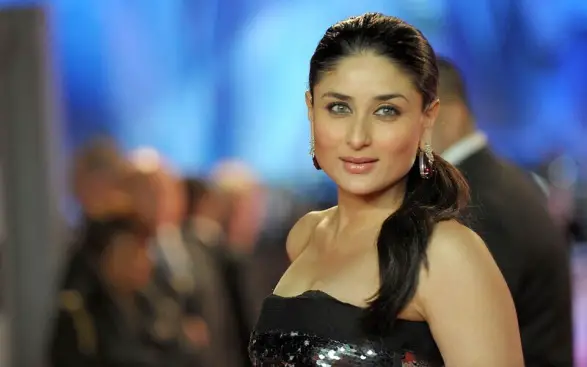 ...
Konkona Sen Sharma portrayed a spooky villain in the film "Ek Thi Daayan." She played the clever and mysterious role of a witch called "Tilotamma." The role was convincing and creepy because of Konkona's excellent performance, which had the audience on the edge of their seats. Her portrayal of the villain gave the movie a gripping and scary level that made it an unforgettable experience for the audience.
...
8. 
Kangana Ranaut played a fearsome villain in " Krrish Click to look into! >> Read More... " with fiery intensity and passion. Her portrayal of 'Kaya', a shape-shifting mutant, fascinated spectators, bringing complexity and mystery to the enemy of the film. She added a new and unforgettable depth to the character with her great acting abilities, creating a lasting impression on the audience.
...
9. Richa Chadha
Richa Chadha played the role of "Nagma Khatoon" in the film "Gangs of Wasseypur." She excelled in her role as a captivating enemy, bringing unmatched passion. The audience was deeply affected by her portrayal of an angry, independent woman who brought a new level of depth to the story. Richa distinguished herself among the cast of the renowned gangster drama with her outstanding performance as the family's matriarch, showcasing her talent and versatility as an actress.
10. Isha Kopikar
Isha Koppikar Isha Koppikar is a Model and an Actress. She has >> Read More... displayed her ability in the films " Qayamat Qayamat was an Urdu drama television series direct >> Read More... " and "Krishna Cottage." Her passionate acting made an impression on the audience with each of her presentations. She portrayed a bold police officer in "Qayamat" and a disturbed lady in "Krishna Cottage." Her unique characters and compelling facial expressions gave the films' plot content. These talented Indian heroines have shown their versatility and acting skills by taking on negative roles that defied traditional expectations of female characters in movies. Their convincing and deep performances as antagonists have made a lasting impact on both the film industry and the audience. These actresses have demonstrated that talent knows no limits and that embracing challenging characters can result in unforgettable performances that stay with viewers for a long time.