Bollywood movies are known for good music and the soundtracks are an integral part of the movies. However, there are many movies that released which have superhit music tracks but the movie itself is a flop in the box office. Here is a list of such songs that became a hit but the movie didn't do well.
1. Kareeb (1998) - Chori Chori Jab Nazrein Mili
A 1998 Vidhu Vinod Chopra Vidhu Vinod Chopra is a classic filmmaker, who h >> Read More... movie starring Bobby Deol Bobby Deol was a treat to watch when he walks to t >> Read More... and Neha did not make a good impression on the audience. Bobby Deol and Neha's romance was lost among super hit films like Kuch Kuch Hota Hai which released around the same time. However, the music in the movie by Anu Malik Anu Malik is considered as one of the most famous >> Read More... was a treat to the ears. 'Chori Chori Jab Nazrein Mili' and 'Chura Lo Na Dil Mera' from the movie is still loved by all.
2. Dil Se (1998) - Chaiyya Chaiyya
A Mani Ratnam Mani Ratnam is an Indian filmmaker deeply rooted t >> Read More... movie, romantic thriller featuring King Khan, Manisha Koirala Manisha Koirala, is a Bollywood actress of Nepales >> Read More... and debutant Preity Zinta Preity, also known as Preity Zinta is a famous Act >> Read More... failed at the box office despite its intense plot and compelling. The movie was a commercial failure but the music was a super hit and is popular even today. Each song of the album became a chartbuster specially Chaiyya Chaiyya. The musical genius, A.R.Rahman created a landmark musical album which is still fresh even today. The soundtrack was recorded in several other languages and the songs like Chaiyya Chaiyya, Dil Se Re, Satrangi still gets us to hum to the tune. The song Chaiyya Chaiyya was played in the Bombay Dreams, a 2002 Bollywood-themed musical, in the Hollywood film Inside Man, and in the TV series CSI: Miami released in 2002 and Smith released in 2006.
3. Dil Hi Dil Mein (2000) - Ae Nazneen Suno Na
The movie was a dub from the tamil version – Kadhalar Dhinam which was a box office success. However, this Hindi version ended up being a dud and the movie failed to produce any interest amongst the movie buffs. However, the romantic music track created by A.R. Rahman - "Ae Nazneen Suno Na", still makes us sway to the tune.
4. Phir Teri Kahani Yaad Aayee (1993)- Tere Dar Par Sanam Chale Aaye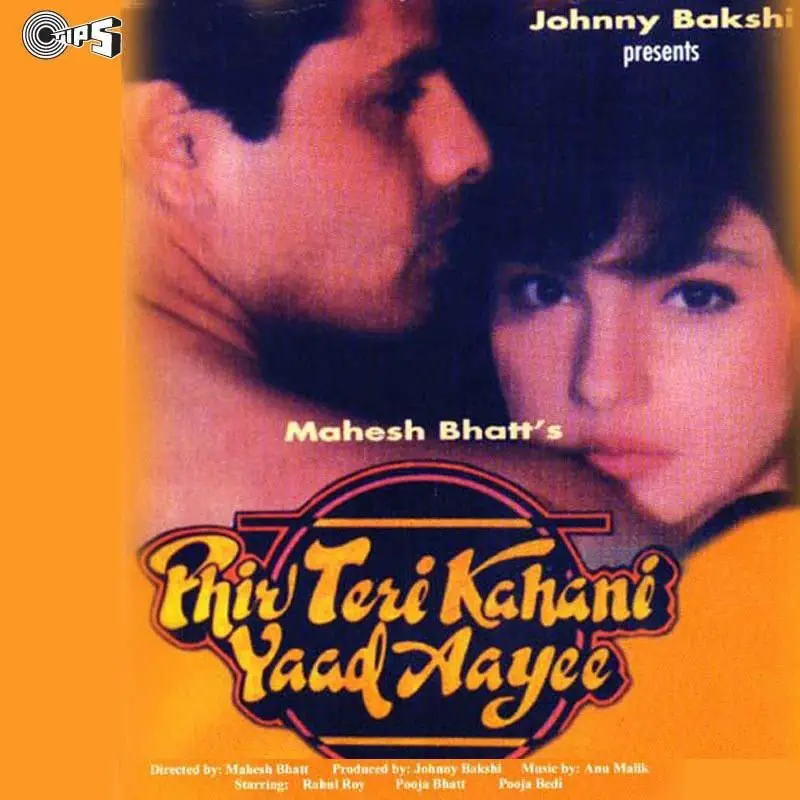 The movie starred Rahul Roy Rahul Roy is a well-known Indian model-turned-acto >> Read More... and Pooja Bhatt This chubby star of Bollywood had a different styl >> Read More... . The movie may not have left a mark in the memory of the audience but it's music by Anu Malik was memorable. The song sung by Kumar Sanu Having chaired over 17,000 songs in the last 27 ye >> Read More... "Tere Dar Par Sanam Chale Aaye" is an all-time favorite of many and became very popular in the 90s.
5. Jhankaar Beats (2003)- Dil Ne Tum Ko Chun Liya Hai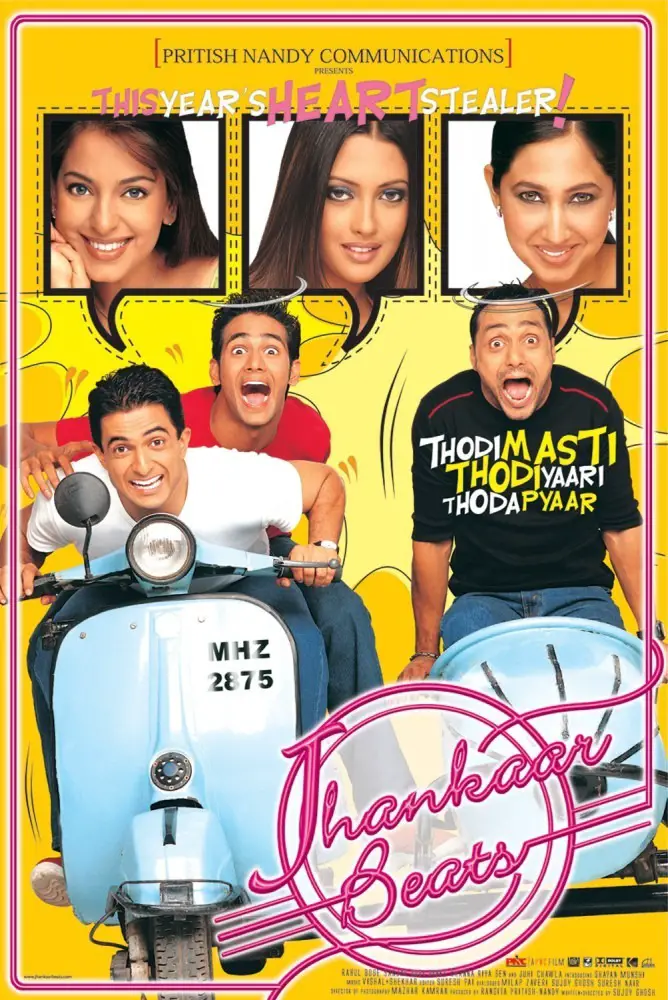 Jhankaar Beat, R.D.Burman inspired musical drama is known for its soulful music which touches our hearts even today. However, the movie failed to impress the audience and was commercially unsuccessful. The songs in the movie like Tu Aashiqui Show Synopsis coming Soon.! >> Read More... hai, Sil Ne Tum ko Chun Liya Hai are famous even today.
6.Papa Kehte Hain (1996) - Ghar Se Nikalte Hi
This movie, Papa kehte hain in 1996 was a big flop and is forgotten. However, the song "Ghar Se Nikalte Hi" won the hearts of many and scored well with the audience.
7. Dahek (1999)- Saawan Barse Tarse Dil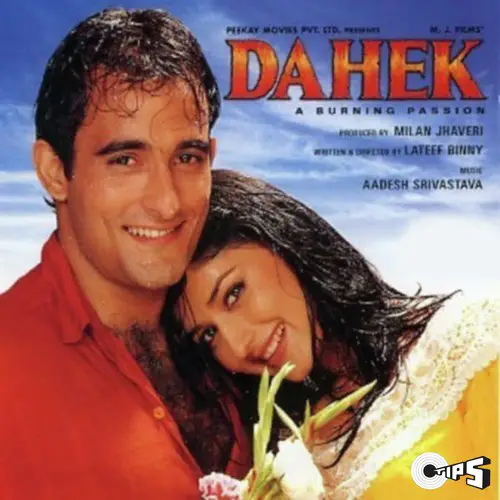 The film was a flop but the music directed by Aadesh Shrivastava Aadesh Shrivastava is a singer and music composer >> Read More... and Anand-Milind is remembered, especially the romantic song - "Saawan Barse Tarse Dil".
8. Meenaxi: A Tale of 3 Cities (2004) - Yeh Rishta Kya Kehlata Hai Yeh Rishta Kya Kehlata Hai is a Hindi drama serial >> Read More...
Meenaxi: A tale of 3 cities, directed by the famous painter M.F.Hussain, starring Tabu and Kunal Kapoor Born on 18th of Oct in the year of 1977 to a Punja >> Read More... bombed at the box office. The soundtrack of the album was created by A.R.Rahman and it met critical acclaim. The movie had songs like 'Chinnamma Chilakkamm' and 'Yeh Rishta Kya Kehlata Hai' which are popular even today.
 9. Yaadein (2001)- Jab Dil Mile
A lot of expectations were attached from this Subhash Ghai Subhash Ghai is an Indian filmmaker, screenwriter >> Read More... movie as it had a mega star cast which comprised of Hrithik Roshan Hrithik Roshan with his unimaginable dance moves i >> Read More... , Kareena Kapoor, Jackie Shroff Intro: Jackie Shroff is a well known Bollywood act >> Read More... and more. It was a critical and a commercial failure in India but the soundtrack by Anu Malik surprised everyone and the songs like Jab dil Mile were on repeat mode for many.
10. Thakshak (1999) - Rang De
This movie starring Tabu and Ajay Devgan Ajay Devgn is an Indian film actor. He is perhaps >> Read More... failed to glitter at the box office but the A.R.Rahman music which included tracks like Rang De became a huge hit with the people.