Top 10 Hindi TV Serials Set In Rural Areas The time has passed when Hindi TV serials used to be set only in palatial houses and big posh cities. Nowadays, serials have acquired a more realistic approach towards the society. They often show problems related to and occurring in villages and rural areas of interior India. Serials like these educate and enlighten the viewers, apart from entertaining them. Here is a list of ten such Hindi serials which have been majorly set in rural areas of India.
1.
...
Colors TV's Balika Vadhu became a very popular serial ever since its inception. It is based on the life of Anandi, a girl who becomes a child bride and has to adjust in the house of her in-laws. The serial went on to show Anandi's struggles to lead a happy and respectful life. Balika Vadhu is set in a village in Rajasthan. The rural society and its regressive customs are portrayed quite accurately in the serial. Its star cast included Avika Gor Avika Gor is an Indian Television Actress who was >> Read More... , Avinash Mukherjee Avinash Mukherjee is a famous child artist, who wa >> Read More... , Surekha Sikri Surekha Sikri is known for her character as Kalyan >> Read More... , Toral Rasputra Toral Rasputra is an Indian television actress who >> Read More... , Shashank Vyas Shashank Vyas is a popular Bollywood film and seri >> Read More... , Siddharth Shukla Siddharth Shukla is another actor who became popul >> Read More... , etc.
2. Udaan
...
Udaan is a serial that began airing in August 2014 on Colors TV. Udaan focuses on the issues of bonded labor in rural regions of India. The setting of this show is the village of Azadganj where most of the poor citizens are bonded laborers of a rich landlord named Kamal Narayan Rajvanshi. The cast of this serial includes Meera Doesthale, Paras Arora Paras Arora is well known TV actor for his wonder >> Read More... , Vijayendra Kumeria Vijayendra Kumeria is an Indian television actor. >> Read More... , Sai Deodhar Sai Deodhar is a popular television actress who is >> Read More... , etc. The show depicts the difficult life of Chakor, a girl who has big dreams in life but is often held back due to her family's poverty and suppression at the hands of the landlord.
3. Ek Veer Ki Ardaaz – Veera
...
Ek Veer Ki Ardaas… Veera was a serial on Star Plus that aired from 2012 to 2015. Veera was quite popular among the audience. It showed the loving bond between a brother and sister who mean the world to each other. The show began with the childhood of the siblings, Ranvi and Veera, and continued until their adulthood. The show is set in a Punjabi village called Pritampura where people live as a single community. The cast of Veera had Shivin Narang Shivin Narang is an impeccably handsome and talent >> Read More... , Digangana Suryavanshi Digangana Suryavanshi was born on 15 October 1997 >> Read More... , Farnaz Shetty The competition in Tellywood is getting tougher & >> Read More... , Sneha Wagh A versatile Indian TV performing artist, Sneha Wag >> Read More... , Kapil Nirmal Kapil Nirmal born on 23 November, This Rajasthani >> Read More... , Shagufta Ali Shagufta Ali is one of the most talented actresse >> Read More... , etc.
4. Na Aana Is Des Laado
...
Laado was a very popular serial that aired on the channel Colors TV. The show was based on the social issue of female feticide, infanticide, and oppression of women in rural India. The show was set in an Indian village where the killing of infant girls was a common practice. The story gains impetus when a modern woman named Siya who comes to the village and gets into a conflict with a powerful matriarch, Ammaji, who believes in the oppression of women. The cast had Meghna Malik Meghna Malik is an Indian television and film actr >> Read More... , Simran Kaur Simran Kaur is a television actress from Lucknow >> Read More... , Vaishnavi Dhanraj Vaishnavi Dhanraj received a great applause for th >> Read More... , Natasha Sharma Natasha Sharma belongs to Delhi and is a well know >> Read More... , Aditya Redij Aditya Redij is a very talented actor from Indian >> Read More... , etc.
...
5. Krishnadasi
...
Aired on Colors TV, Krishnadasi is a serial based on the ancient practice of Devdasi in Indian villages. The customs of the Devdasi clan are depicted quite well in the serial. The show's location is a remote village named Krishnavati wherein the protagonist lives with her mother and grandmother. Their rivalry with a powerful family forms the crux of the serial. The cast of the serial includes actors like , Sana Amin Sheikh Sana Amin Sheikh born on August 10, 1989 is an In >> Read More... , Neha Bam Neha Bam is an Indian actress and model. She worke >> Read More... , Uday Tikekar Uday Tikekar is an Indian actor who is known for h >> Read More... , Indira Krishnan Indira Krishnan is an Indian television actress an >> Read More... , Chhavi Mittal Actress Chhavi Mittal, born in Delhi - The Heart o >> Read More... , etc.
6. Saraswatichandra
...
Based on the novel Saraswatichandra by the author Govardhanram Tripathi, this serial starred Jennifer Winget Jennifer Singh Grover, a popular Indian actress an >> Read More... , and Gautam Rode Gautam Rode is an Indian actor who predominantly a >> Read More... in the lead roles. The other actors were Varun Kapoor Varun Kapoor, who is famous as Danny of Saraswatic >> Read More... , Shiny Doshi Shiny Doshi is an extremely talented and versatile >> Read More... , Ashish Kapoor Ashish Kapoor is a Delhi based TV serial actor. He >> Read More... , Srishti Rode, Monica Bedi A Punjabi girl born in small village of Hoshiarpur >> Read More... , Chetan Pandit Chetan Pandit is an Indian television and Bollywoo >> Read More... , etc. Saraswatichandra was the story of a rich young man called Saraswatichandra Vyas and his love story with a village belle named Kumud. The main setting of this serial was the village of Ratnagiri where Kumud and her family lived. The show aired on the channel Star Plus.
7. Rangrasiya
Aired on Colors TV, Rangrasiya was the passionate love story of two characters, Parvati and Rudra. Parvati is an innocent village girl, and Rudra is a Major in the BSD division of the army. Their connection starts with hatred and later turns to deep love. The show was set in a village in Rajasthan. Beautiful landscapes of the desert formed a part of the serial's narrative and background. The show starred Ashish Sharma Ashish Sharma is an Indian actor who acts predomin >> Read More... , Sanaya Irani Sanaya Irani is an Indian actress who majorly acts >> Read More... , Ankita Sharma Ankita Sharma is a famous Indian actress. She has >> Read More... , Vishal Karwal Born on 18th November, 1984, Vishal Karwal always >> Read More... , Neha Narang Neha Narang is an Indian television actress who ha >> Read More... , etc.
8. Bandini
It was a serial that aired on NDTV Imagine until the year 2011. It had actors like Ronit Roy Ronit Roy (Ronit Bose Roy) was born on 11th Octobe >> Read More... and Aasiya Kazi Aasiya Kazi is Mumbai-born Indian television actre >> Read More... in the lead roles. Apart from them, the serial starred Rasika Joshi Rasika Joshi was an established actress and served >> Read More... , Leena Jumani Leena Jumani is a model and an actress of Indian T >> Read More... , Mrunal Jain Mrunal Jain is a prominent Bollywood film and TV a >> Read More... , , Abigail Jain Abigail Rajeev Jain is a gorgeous lady born on Feb >> Read More... , Chhavi Mittal, , Rithvik Dhanjani Rithvik Dhanjani is a popular television actor, da >> Read More... , Rajat Tokas Rajat Tokas is a prominent Indian television actor >> Read More... , etc. Bandini is the story of aa poor girl getting married into a rich family for business reasons. After that, she is ignored by her husband and abused by his family. The serial was popular when it aired on TV. It was set in the village of Dharampur in Gujarat.
9. Phir Subah Hogi Phir Subah Hogi is an Indian Television Show about >> Read More...
Phir Subah Hogi is an Indian serial that aired on Zee TV. It starred Gulki Joshi Gulki Joshi is an Indian actress and a model. She >> Read More... , Narayani Shastri Narayani was born on 16th April 1978 in Pune, Maha >> Read More... , Varun Badola Varun Badola was born on 7 January 1974 in New Del >> Read More... , Nandish Sandhu Nandish was born on 4th May 1976 on Bharatpur, Ind >> Read More... , etc. The story was based on the community of Bednis in Indian villages. The women of this community dance before wealthy patrons to attract them and win their favor. The protagonist, Sugni, goes against this tradition and does her best to stop it. The serial was based on the actual Bediya community which belongs to Bundelkhand in Madhya Pradesh. The shooting of this serial took place in a village named Wai near Mahabaleshwar.
10. Phulwa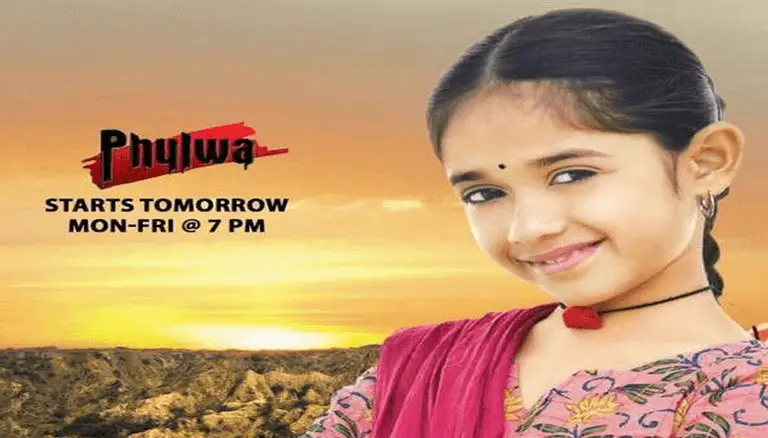 Phulwa was a serial that aired on Colors TV. It featured actors like Sargun Mehta Sargun Mehta is an Indian model, comedian, actress >> Read More... , Mohit Malik Another silver screen heartthrob, bad boy Mohit Ma >> Read More... , Ajay Chaudhary Ajay Chaudhary is an Indian TV and movie actor. He >> Read More... , Angad Hasija This sexy actor who was born on May 31, 1983, in t >> Read More... , Sai Ballal Sai Ballal is a renowned face in the Indian televi >> Read More... , Shikha Singh Born on 7 February 1986, Shikha Singh hails from C >> Read More... , Rakshanda Khan Rakshanda Khan is an Indian model turned actress a >> Read More... , etc. The story was an adaptation of Phoolan Devi's life. She was a fearsome dacoit who later turned a politician. The serial has Phulwa as the protagonist, who lives in the Chamba forest near Morena in the state of Madhya Pradesh. The setting of the serial was also a rural area, and it was depicted as the forest of Chambal. This serial proved to be a great boon for the career of actress Sargun Mehta.