India has the viewers that belong to all the age categories but these days, the TV serial producers are targeting teenagers mostly. So, everyone and everywhere, whether it is a movie or serial, prefer to make it keeping the teenagers in mind. There are many shows which can be seen by both, younger and elder audience.
List of some TV shows that caters to the teenagers are:
1. Humse Hai Life:
This show is all about the college life. Himanshu Kohli and Abigail Jain are the lead actors of the show. In between the show, though, Himanshu had to leave the show as he was offered a movie Yaariyan, which was directed by Divya Khosla Kumar.
This show is also all about college life. The story revolves around a particular group who has faced a lot of struggle during their college life- love life, studies, friendships and betrayals. The directors of the show are Amit Malik and Smith Pillai.
3. Pyaar Ki Ye Ek Kahani:
This is the love story of a human being and a Vampire. Sukirti Kandpal played a role of a human being and Vivian Dsena, a Vampire. This story also revolves around college and love life. This serial is inspired by the Hollywood Movie, Twilight.
4. Dill Mill Gayye:
This show is all about the love story of Doctors, who are working in a hospital, Sanjeevani. Karan Singh Grover was the lead actor and Jennifer Winget played the role of his lady love, which turned into reality, but later they both divorced.
5. Miley Jab Hum Tum: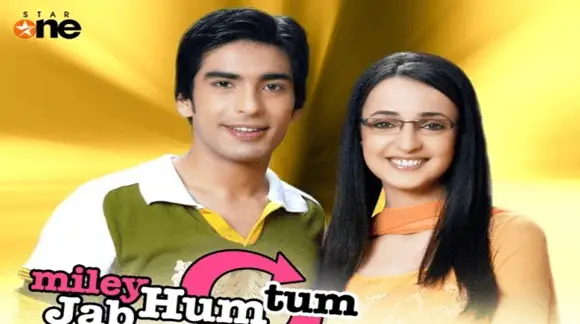 This show is also based on the college life of four friends. The love stories and friendships are the focal point with them. This show aired on Star One, which doesn't exist now.
6. Saada Haq:
This show is also all about the college life, but the difference is that this is a women oriented show. It is about a girl from a middle-class and narrow minded family, whose father is very strict, struggles to become a Mechanical Engineer and then how she puts an end to the dowry system.
7. Dil Dosti Dance:
This is a dance show which revolves around the college life of students. All the actors in the show are dancers. Shakti, who is the lead actress of the show, is a winner of Dance India Dance and Amar, the lead actor is a contestant of Dance India Dance.
8. Best Friends Forever:
This show is about the friendship of three girls. Fenil Umrigar and Yuvraj Thakur, along with Charlie Chauhan, Shritama Mukherjee, Parth Samthaan, and Lavin Gothi are the leads of the show. These three girls always maintain their friendship, no matter what situation they have to face.
9. Kaisi Yeh Yaariaan:
It is drama and romance oriented show, which is also based on the life of particular group of college friends.. This show has two seasons. The first season is all about the friendship and the second one is epilogue of the first one which shows their evolution. This show was very popular among youngsters. The love story of Manik and Nandini touched everyone heart.
10. Girl In The City:
This show is about a girl who wants to become a fashion designer. This show also has two seasons. The second season is currently airing on Channel Bindass. Everyone loves Meera's character. She is from Dehradun and then goes to Mumbai to chase her dream.