"Every day, a million miracles begin at sunrise." Watching the sunrise is therapeutic and zestful, and listening to songs with it is the cherry on top. Your day should start with melodious voices like Prateek Kuhaad and Arijit Singh Most famous for his songs in Aashiqui 2, Arijit Si >> Read More... . After ruining the song, Kesariya by rhyming Kesariya with Lovestoriyaan, Amitabh Bhattacharya Amitabh Bhattacharya is a popular Bollywood singer >> Read More... has been the new meme material on social media. We should not forget that Bhattacharya has given us some excellent songs. From Manmarziyaan to Iktara, Amitabh Bhattacharya has his lyrics game strong! He writes deep songs and requires reading between the line. His songs are perfect for your sunrise playlist. Along with him, songs like Jeene Mein Aaye Maza from the movie Gully Boys are perfect for the sunrise playlist. We have a list of some peaceful songs to add to your Sunrise Playlist.
...
1. Monta Re
Monta Re is an inspiration from Bengali Song. Beautifully sung by Monali Thakur Monali Thakur is a Kolkata-born playback singer an >> Read More... , Monta Re is from the movie Lootera. "Kaagaz ke do pankh leke uda chala jaaye re Jahan nahi jaana tha ye wahin chala haye re Umar ka yeh taana-baana samajh na paaye re Zubaan pe jo moh-maaya, namak lagaye re," It's a song about moving on without worrying about the limits. Best suited for watching the sunrise playlist. 
2. Nazm Nazm
Nazm Nazm is a song from the movie Bareilly Ki Barfi Click to look into! >> Read More... ; the singer is Arko. Nazm translates to Urdu poetry, and poems are for alone time. A perfect melody to add to your watching Sunrise Playlist. Play it while watching the sunrise, and you will thank us for this suggestion. The lyrics are so soothing, and the music will give you peace. To start your day peacefully, add it to your watching sunrise playlist. 
...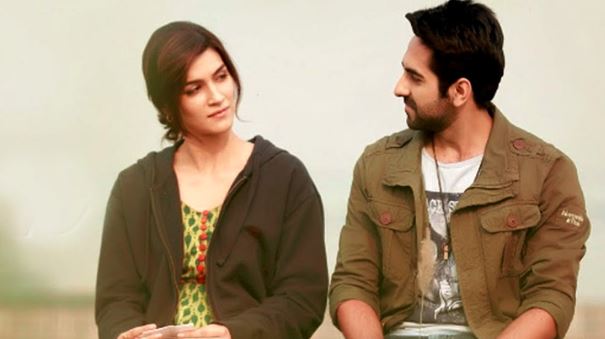 3. Jeene Mein Aye Maza
"Zindagi Kuchh Pareshaan Hai, Ganimat Hai Tu Hai Yaha, Jeene Mein Aaye Maza," enjoy life and enjoy your day with a great start. Start your day while watching the sunrise and listening to Jeene Mein Aaye Maza. Appreciate little things in life and be grateful. 
...
4. Namo-Namo 
"Tere Jaap Ke Bina (Bholenath Shankara) Chale ye Saans Kis Tarah (Hey Shivay Shankara)," Amitabh wrote this song about Hindu God, Shivji. He wrote the music like a true devotee. Listening to something like prayer is a great start to a day. Listening to Namo Namo while watching the sunrise is the best start to an energetic day. 
...
5. Naina
Naina, the literal meaning is eyes. Bhattacharya wrote this song about eyes. "Naina.. jo Saanjhe Khwab Dekhte the Naina.. Bichhad Ke Aaj Ro Diye Hain Yun," meaning the eyes is the one that sees dreams and the one that cries when visions don't come true. Listen to Naina while keeping your Naina in the sun while it rises- you see what I did there! 
...
6. Sapna Jahan
Sapna Jahan is a love song wonderfully described by Bhattacharya. "Mere Dil Mein Jagah Khuda ki Khaali Thi, Dekha Wahan Pe Aaj Tera Chehra Hai," meaning there was a place open for the God in my heart; today, I found that there is your face there. Listening to it while watching the sunrise will give you peace. 
...
7. Zehnaseeb
The song Zehnaseeb is from the Bollywood movie Hasi Toh Phasee; The singers are Chinmayi and Shekhar Ravjiani Shekhar Ravjiani is a renowned Indian music direct >> Read More... , Zehnaseeb is a perfect romantic song to listen to while watching the sunrise. Add it to your Sunrise Playlist if you are a romantic person.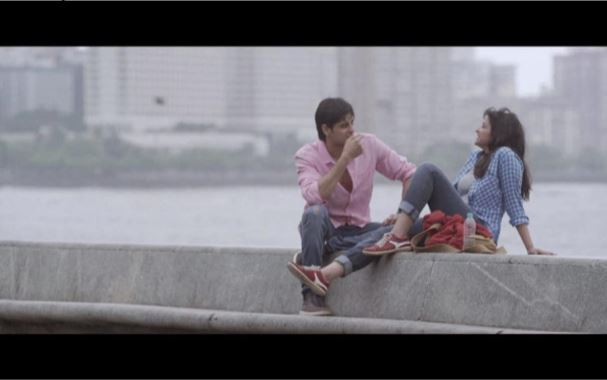 ...
8. Saansein 
Starting the day with Prateek Kuhad Prateek Kuhad is an Indian singer, musician,and so >> Read More... is a day well begun, Saansein is a magical song. Saansein feels like therapy and, thus perfect song for the watching sunrise playlist. Start your day with Prateek and feel positive throughout the day. 
9. Abhi Mujhhmein Kahi 
"Abhi Mujhhmein Kahi Baaki Thodi Si Hai Zindagi," with these lyrics, Amitabh says there is still some left in him. It is an inspirational song that teaches the lesson of hope. Starting your day with a motivational song will energize you throughout the day. 
10. Shaam 
The feel-good song Shaam is a song about the evening, but you can listen to it while watching the sunrise. "Ye Shaam Bhi koi Jese Hai Nadi, Lehar Lehar Jese Beh Rahi Hai, Koi Ankahi, Koi ansuni Baat Dheeme Dheeme Keh Rahi Hai." It has soulful lyrics.