Many celebrities have done well to stay in the film industry, and their struggles made you inspired. Here is the list of some celebrities whose name starts with 'Q.'
1. QAEED KUWAJERWALA
...
Qaeed Kuwajerwala Qaeed Kuwajerwala is one of the most renowned and >> Read More... is a well-known and talented advertising film director, and beautifully shaped the career of many celebrities in the industry. He directed the television success story Swabhiman and then Kasauti Zindagi Ki, ladies special, etc. He worked with top channels like Sony, ZEE TV, colors, etc. His revolutionary show, Ladies Special Qaeed Kuwajerwala, renowned director in Indian tel >> Read More... led him to win the best director award in 2009. He almost covered every genre to set up the pillar of success in Bollywood.
2. QAIS TANVEE
...
Qais Tanvi is a famous Indian actor well known for his performance in the movie Tishnagi, released on 4th May 2018. He worked in Hindi movies but also wanted to work in Telugu, Kannada, and Malayalam film industries. Tishnagi proved blockbusters on the silver screen, and it was directed by Sameer Khan Bio coming soon... >> Read More... .
3. QASIM KHAN
...
Qasim Khan Qasim khan is an actor who was born on 27 November >> Read More... is a famous actor and nominated for Dora awards. He was selected to join Soulpepper's Theatre Company's Academy. He was practicing acting with the country's leading classic actors and directors. Besides theatre, Qasim appeared in many hit web series such as Nikita, Saving Hope, Dan for Mayor, Little Mosque on the Prairie.
4. QAUSHIQ MUKHERJEE
...
Qaushiq Mukherjee If there is one word that can describe Qaushiq Muk >> Read More... is the famous Indian director best known for his controversial movie Gandu. He had been in advertising industry for twelve years and is the founder of the established movie production company, ODDJOINT. He directed many Bollywood movies and web series such as Taranath Tantrik, Garbage, Zero KMS, Nabarun, etc.
...
5. QAZI TOUQEER
...
Qazi Khan is a famous singer who sings in Hindi, Urdu and Kashmiri. He is the winner of the show Fame Gurukul Fame Gurukul was an Indian reality TV show aired o >> Read More... . The President of India declared him to be the hero of Kashmir. In his childhood, he mimicked many Bollywood heroes in front of the camera with the help of his brother. He was inspired by his uncle, who was a Kashmiri singer. He appeared in the movie Phantom in Afghan Jalebi song opposite and . He was the first Indian who got high votes in Fame Gurukul. His charming personality and simplicity made him famous on TV.
6. QUTEE NAGPAL
...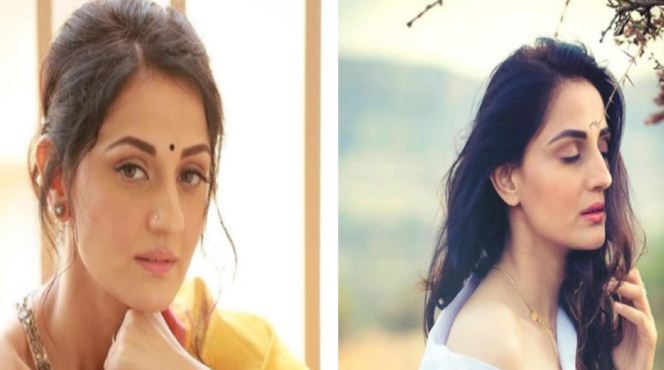 Qutee Nagpal Bio coming soon... >> Read More... is the social media influencer and made everyone inspired through her fitness. She is always active on Instagram and gives ideas about fitness mantras, future projects, fashion fundas, etc. She featured in the streaming calendar' 18.
7. QUEENIE SINGH
Queenie Singh is a famous model who started her modeling career in 1980. She lives in New Delhi Click to look into! >> Read More... , and her parents are Sikh. She won the Miss India Miss India was a TV serial that was aired on Doord >> Read More... crown in 1985 and married a Rich resident of Mumbai, Raja Dhody but got separated. Now, she is in a relationship with Farhad Taraporewala.
8. QAZI WAJID
Qazi Wajid Qazi Wajid, a famous veteran Pakistani actor was b >> Read More... is a famous actor, born on 26 May 1930 in Gwalior, British India. He worked on the radio, but after 25 years, he quit and joined an acting career. After partition, he moved to Pakistan and worked in movies Tanhaiyon, Dhoop Kinare, Khuda Ki Basti, Ankahi, etc. He won the Pride of Performance award from the government of Pakistan.
9. QAISER NAQVI
Qaisar Naqvi is a famous actress and devoted 20 years of her life to the film industry. She has done countless dramas in the Pakistani Industry. Her performance was well appreciated in Ghar Damad, Zaib-un-Nisa, ijazat, etc. She has been paralyzed and unable to continue her acting career. Still, she fought bravely and never faded her smile.
10. QAVI KHAN
Qavi Khan Qavi Khan aka Mohammad Qavi Khan is a Pakistani mo >> Read More... is a famous actor who acted in nearly 200 films, and his movies are Mohabbat Zindagi Hai, Sarfarosh, we love Mehrunisa, Zameen Aasman, Pari, etc. After action movies, he averted his mind through dramas. His famous dramas are Munkir, Tum Kon Piya Tum Kon Piya is a Romantic Drama genre Show in the >> Read More... , Khani, Ishqaway, Alif Allah Aur Insaan, Angan, etc. in 1980, Qavi honored with Pride of Performance awards from the government of Pakistan, and in 2012 he honored with Sitare Imtiaz for the contribution in the field of arts. He is the gem of the Pakistani film industry.