Bollywood explores different locations to make the movies more interesting and impress the audience. The setting of the film is an important factor in its theme and treatment. There have been many Bollywood films that have been set inside forests or woods. A location like that lends the film a thrill factor. Most of these movies are horrors or thrillers made to shock the audience. However, sometimes romantic films too base a part of their plot in a jungle to develop the action. Here are ten Hindi movies which are completely or partially set in a forest.
1. Kaal
This horror and thriller film by Soham Shah Soham Shah is an Indian actor and director who is >> Read More... is based completely in a forest setting. It is the story of a wildlife expert and his wife who travel to the forest to investigate animal attacks. He meets a few friends, and together they have to survive the dangers of the forest. A local man offers to help them out of the jungle, but their problems keep increasing as one by one, the members of their group keep dying or disappearing. The film offers an interesting climax which introduces a supernatural factor. 'Kaal' stars Ajay Devgan Ajay Devgn is an Indian film actor. He is perhaps >> Read More... , Vivek Oberoi Vivek Anand Oberoi's birth was on 3rd Septembe >> Read More... , John Abraham Like some of our sexy stars, John Abraham has had >> Read More... , Esha Deol Esha Deol is an Indian film actress, who was born >> Read More... , and Lara Dutta Lara Dutta is an Indian actress, model, movie prod >> Read More... .
...
2. Agyaat Click to look into! >> Read More...
...
Ram Gopal Varma Ram Gopal Varma is a famed Indian film director an >> Read More... 's 'Agyaat' is a horror film released in 2009. It stars actors like Nithiin, Priyanka Kothari Priyanka Kothari is an Indian film actress, who ha >> Read More... , and Gautam Rode Gautam Rode is an Indian actor who predominantly a >> Read More... , etc. The film was released in Hindi and Telugu. It is based on the incidents surrounding a film unit which goes to shoot inside a forest. The cast and crew get stranded in the forest for a few days, after which they decide to explore the area. Soon, they are stalked and attacked by an unknown beast, and they have to fight hard for their survival. The movie got mixed reactions from people but can be an interesting watch.
...
3. Darna Mana Hai If you are a Daredevil & love to watch movies rela >> Read More...
Prawaal Raman's 'Darna Mana Hai' is an anthology film which began an ended in a forest. A group of seven friends has to stay in the middle of a forest after their car stops working. They find shelter inside the forest and decide to tell each other horror stories to pass the time. One by one, the friends disappear after each story. The climax of the film presents a major twist as it turns to a chase inside the forest where the last remaining friend is chased by a psycho killer. The film had a large ensemble cast including , Shilpa Shetty A model turned actress, producer, entrepreneur and >> Read More... , Vivek Oberoi, Aftab Shivdasani Aftab Shivdasani is an actor and producer of Indi >> Read More... , Isha Koppikar Isha Koppikar is a Model and an Actress. She has >> Read More... , etc.
...
...
4. 6 – 5 = 2
This Hindi movie is the remake of a Kannada horror film having the same name. The film has been directed by Bharat Jain Bharat Jain is a popular Indian MC (Master of Cere >> Read More... and is in the format of a "found-footage" documentary film. It depicts the journey of a group of six friends who go on a trekking trip in the mountains. They record their journey in a video camera which forms the basis of the film's footage. The trip of the group goes horribly wrong when they are faced with an unseen danger. The film states that the footage was found after all the friends die or disappear in the forest.
...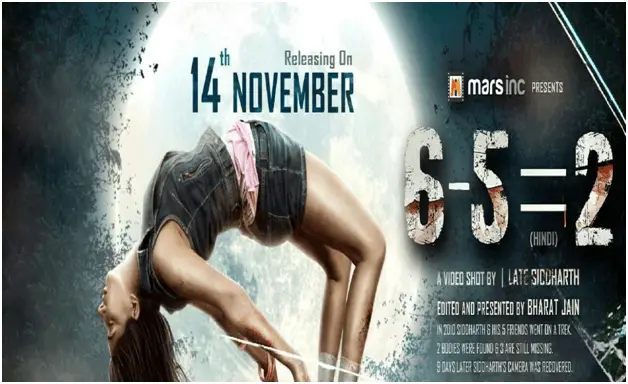 ...
5. The Jungle Book Click to look into! >> Read More...
This 2016 movie is actually an American presentation based on Rudyard Kipling's book named 'The Jungle Book'. It was released in Hindi, and many eminent actors lent their voice for the characters of the movie. Nana Patekar Nana Patekar is a popular Indian actor who was bor >> Read More... gave the voice to Sher Khan, Om Puri Om Rajesh Puri is one of the widely noted senior a >> Read More... lent his voice to Bagheera, and Priyanka Chopra Born on 18 July 1982, Priyanka Chopra is an establ >> Read More... gave her voice to the snake Kaa. The movie got good reviews from critics and viewers. It became very successful worldwide and is one of the most well-executed animated films we have seen in a long time.
6. Jungle
This is another thriller by Ram Gopal Varma which was released in the year 2000. It featured Fardeen Khan Fardeen Khan is a former film actor, known for doi >> Read More... and Urmila Matondkar Urmila Matondkar is an Indian actress born on 4th >> Read More... in the main roles. The film got a good reception from critics and viewers and became successful at the box-office. The plot of the film is based on Anu and Siddharth, two individuals who love each other. In the film, a group of people go on a safari and get kidnapped by a gang of robbers. The group is tortured by the gang, and a few are even killed in a gruesome manner. Almost the entire film takes place inside a forest, creating an atmosphere of suspense and terror.
7. Adventures of Tarzan
This is a Hindi movie based on the novel 'Tarzan of the Apes' written by Edgar Rice Burroughs. The movie was directed by Babbar Subhash Babbar Subhash was born on 6 December 1945 in New >> Read More... and starred actors like Dalip Tahil Dalip Tahil is one of the most renowned evergreen >> Read More... , Hemant Birje Hemant Birje is a Bollywood movie actor. In 1985, >> Read More... , Om Shivpuri Om Shivpuri is an Indian theater actor who was see >> Read More... , and Kimi Katkar The sex bomb of the eighties is now 47 and mother >> Read More... . The movie depicted the adventures of Tarzan, a human boy who lives in the forest amongst animals. The film became successful upon its release. It also garnered a lot of controversies due to its bold presentation and steamy scenes between the lead couple. Though the movie is quite different from the source novel, it follows the same theme and setting.
8. The Forest Click to look into! >> Read More...
This is a 2009 film directed by Ashvin Kumar Ashvin Kumar is an Indian director, producer, and >> Read More... . It featured actors Javed Jaffrey Javed Jaffrey is a talented actor, dancer, comedia >> Read More... , Ankur Vika, Nandana Sen Nandana Sen is an Indian Film actress, who is endo >> Read More... , Tarun Shukla, etc. The film was shot almost entirely in the Corbett National Park in Uttarakhand, India. The film is a thriller along the lines of hunting adventures and safari experiences. It depicts a couple who travel to the Kumaon jungles to take some time off from their busy lives and sort out their differences. They go on a hunting expedition at night and are attacked by a man-eating leopard. The film was appreciated for its pace and special effects.
9. Shikari Click to look into! >> Read More...
'Shikari' is a 2000 Bollywood thriller movie featuring actors like Govinda Govinda is a popular Bollywood star who is known f >> Read More... , Tabu, Karisma Kapoor Karisma Kapoor is a well known face from the famil >> Read More... , Paresh Rawal The Padma Shri award winner who shot to fame with >> Read More... , , etc. In the film, 'Govinda' plays a psychopath-like character embarking on a mission to seek revenge against his wrong-doers. The film has many action and chase sequences. Some of the action takes place inside a jungle and proves to be an interesting scene for the viewers. The film uses the element of the forest to further its action and create an aura of thrilling suspense. This film was very different from Govinda's usual style.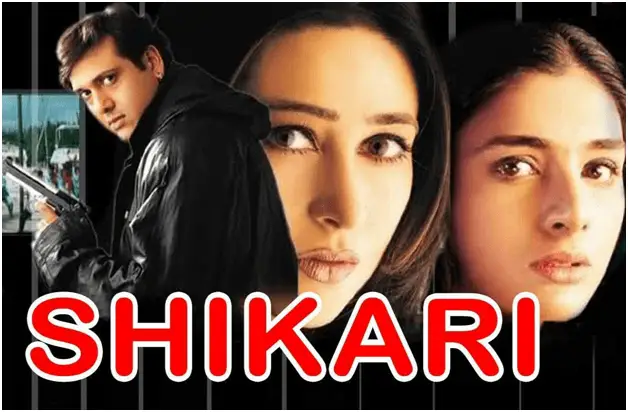 10. Ek Ladka Ek Ladki
This is a Bollywood movie featuring Salman Khan Salman Khan is a very famous Indian actor and a pr >> Read More... and Neelam Kothari During the mid 80s Neelam Kothari had a successful >> Read More... in the lead roles. Some other famous names in the cast are Asrani, Tiku Sultania, Anupa, Kher, Shobha Khote Shobha Khote is a renowned and well acclaimed Indi >> Read More... , etc. Though the film is not set entirely in a forest, it does include an element of the natural environment in its plot. Neelam's character, Renu, meets with an accident on a speedboat. After that, she is taken to a house in a forest by Salman Khan's character. They lead a nature-based life for some time before the action of the movie begins again. The movie has a lot of thrills and is an interesting watch.