We have the best funny movies from the 2000s that still make us laugh no matter what. Desi comedy always leaves a smile on our face if we watch it for the first time or 100th. The Bollywood cinema has given many best funniest movies of all time which you can never forget. The comedy movies from Bollywood are still popular and seen on many memes pages. We have selected the top 10 best Bollywood comedy movies from the 2000s that are most loved and watched by people.
When talking about the top comedy film of Bollywood, nothing can beat Hera Pheri film released in the year 2000. The film is a perfect example of great humor, hilarious characters, and comedy timing. We can never get sick of this movie and watch it countlessly.
...
2. Welcome
The welcome movie has made millions of people laugh and is the best comedy film released in the 2000s. Who can forget this legendary film with interesting characters like Uday Bhai and Majnu Bhai, which made us laugh like crazy? This movie has many scenes which are still famous in the meme world.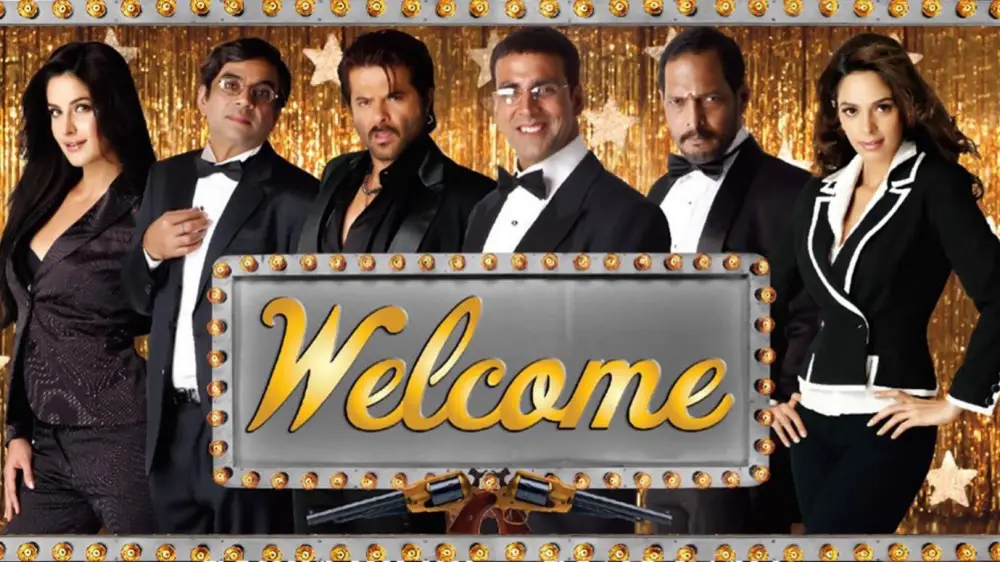 3. Bhagam Bhag 
Bhagam Bhag is another masterpiece from Bollywood, starring the early 2000s comedy kings , Paresh Rawal The Padma Shri award winner who shot to fame with >> Read More... , and Govinda. The film has everything needed in any comedy film, from humor to perfect drama. It is one of the most loved Bollywood films that makes me laugh crazy.
...
4. Dhamaal 
Dhamaal had everything to make us laugh throughout the film with its perfect comic timing. This movie makes you fall in love with it no matter how many times you watch it. The film has the perfect amount of drama, comedy, and suspense. It revolves around EK Bade W Ke Neeche ten crore Rupaye Hain, which begins the race between them with lots of laughter.
...
5. Khosla Ka Ghosla   
Khosla ka Ghosla is another super hit film of the 2000s. This movie has come out to be a super hit comedy movie with the performance of actors like Anupam Kher Anupam Kher is a very popular actor, director, and >> Read More... and Boman Irani Boman Irani is a well known name today in the Bol >> Read More... . The film made many people laugh with its classic cult comedy. We can watch this movie as many times as we want.
...
6. 3 Idiots
3 Idiots is the most grossed and successful film ever made in the Bollywood industry. The film is the best example of emotion, humor, comedy, and philosophy. It has made millions of people laugh and gave real-life education through his movie. Also, how we can forget the scene from teacher's day where Chatur's speech made us roll on the floor laughing.
...
7. Golmaal
The first part of the Golmaal movie has everything to make you laugh your guts out. Apart from other sequels of Golmaal, the first Golmaal film was the funniest one. The film has over-the-top acting and an absurd plotline, but it still has everything to make you laugh hard.
...
8. Munna Bhai MBBS
Munna Bhai MMBS has received a lot of love from the audience for its perfect humor and emotions served in the film. Sanjay Dutt July 29, 1959, was the day when the two legends of >> Read More... and Arshad Wars are known for their great chemistry and have received a lot of love for this movie. The movie with the perfect duo was so successful that the filmmakers later made the second part Lage Raho Munna Bhai.
...
9. Hungama
Hungama is another funniest movie of the 2000s that you watch countlessly. The film starring Priyadarshan has created a masterpiece with its complex character and chaotic climaxes. It is the perfect movie to watch with its memorable characters, wholesome comedy, and the love triangle.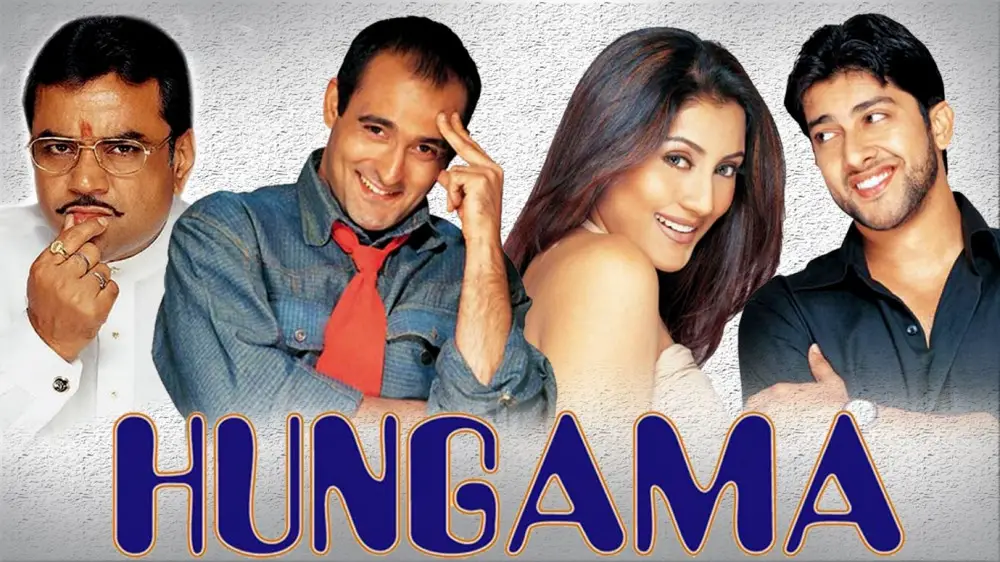 Chup Chup Ke is another most loved comedy movie in Bollywood has so many funny moments you cannot forget. The movie scenes are still seen on many meme pages all over social media and keep trending. No matter how much we watch it, it still gives us lots of laughter. The film starring comedy due Rajpal Yadav Rajpal Yadav, the hilarious Indian movie actor, ac >> Read More... and Paresh Rawal makes you laugh hard.
Conclusion
These Bollywood funny movies are 100% worth your time and will leave you with lots of laughter. Also, comedy films from Bollywood always bring a smile to our faces. Here it completes the list of the top 10 funniest movies you can watch.