English literature is often the most opportune and one of the most respected and time-tried fields to learn. Further, a degree in English media, like Mass Communication or Film School guarantees a lot of people a spot in the world of cinema. A lot of Bollywood stars pursued these degree courses, and here we count them down.
1. Preity Zinta Preity, also known as Preity Zinta is a famous Act >> Read More...
...
The prettiest beauty in Bollywood with the renowned dimples has an undergraduate degree in English Literature from Delhi, which she followed up by other degrees from schools in Britain. All the hard work paid off in her life.
2. Minissha Lamba Born on 18th January 1985 to Punjabi speaking Sikh >> Read More...
...
One of the ladies in Bollywood with the most enviable faces and bodies to call her own, Minissha Lamba, started it all with a degree in the ever flexible and ever inclusive discipline of English studies.
3. Ayushmann Khurrana This Vicky donor worked as radio jockey, Video joc >> Read More...
...
Ayushmann is one person who has many achievements to boast of, within such a young age. He is an actor starring in hit movies, he is a playback singer and used to be a DJ. His diversity of proficiency mirrors the diversity offered by his major subject, English.
4. Balraj Sahni Sahni was born to Yudhishthir Sahni in 1913. He st >> Read More...
...
One of the most admired figures in Indian cinema today, Balraj Sahni has a degree in English from Punjab University, which he followed up with more degrees as well.
...
5. Shah Rukh Khan Shah Rukh Khan or also known as SRK is a prominent >> Read More...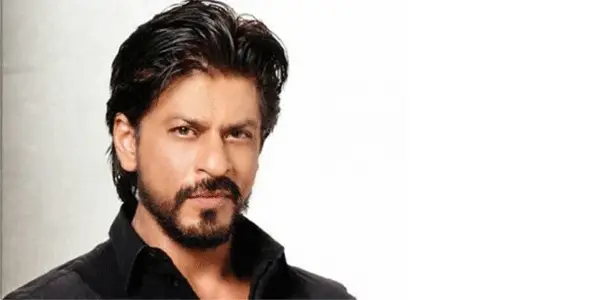 ...
Can the King of Bollywood, Shah Rukh Khan himself, ever be absent from any Bollywood discussion? The answer is no, and he is present even on this list. He has a degree in Mass Communication from Jamia Millia Islamia Delhi, which helped his career.
6. Randeep Hooda The strong macho image of Randeep Hooda graces the >> Read More...
...
In an industry dominated by attractive female bodies, Randeep Hooda is a male eye candy. Known for his unique, critically acclaimed roles in cinema, Randeep has a degree in communication media as well.
7. Imran Khan Imran Khan is an Indian film actor, who is famous >> Read More...
The nephew of Mr. Perfectionist Amir Khan, Imran Khan, had managed to carve out a niche for himself when he had done quite some films on his own. It looks like he had proper prior training, because to went to film school out of India to get a degree.
8. Ranbir Kapoor Ranbir Kapoor is a noted Indian film actor. He was >> Read More...
The greatest actor of his generation, Ranbir Kapoor is one man you should definitely know from Bollywood. Ranbir's skills have been honed this efficiently when he went to film school in New York Click to look into! >> Read More... to get a degree.
9. Omi Vaidya Who will ever forget this remarkable face in Bolly >> Read More...
Omi Vaidya has many memorable roles in Bollywood, most famously starring in the mega-hit Amir Khan Kareena Kapoor movie 3 Idiots which went on to break all records. Omi has several art and culture degrees to his name, graduating school and college from several prestigious art institutions in the USA.
10. Lara Dutta Lara Dutta is an Indian actress, model, movie prod >> Read More...
Lara Dutta, model, actress, and wife of tennis ace Mahesh Bhupathi https://www.nettv4u.com/celebrity/hindi/tennis-pla >> Read More... had many different talents and gifts to speak of, which she has used wisely in life. This diversity and the ability to communicate and express them was given to her by her educational choices when she had minored in communication languages in college.