1. Shah Rukh Khan Shah Rukh Khan or also known as SRK is a prominent >> Read More...
In the film Don 2, Shah Rukh tried a new look. He grew his hair till shoulder length. The look was perfect, and he killed it with his performance. The grey shade of character suited him.
...
2. Salman Khan Salman Khan is a very famous Indian actor and a pr >> Read More...
Sallu Bhai has grown his hair long for many movies. In the films like Suryavansham, Veer, Tere Naam, etc. he was spotted in long hair. He looks handsome in long hair. Veer was the last film where he was spot in long hairs. He enacted the role of a warrior in the movie.
...
3.
Nawab Khan also kept long straight long hair in the movie Bullet Raja. Sonakshi Sinha Sonakshi Sinha is a well-known Indian Actress. She >> Read More... has cast opposite him in the film. He was in the get up of a desi gangster for which he grew hairs and wore beads around his neck.
...
4. Ranbir Kapoor Ranbir Kapoor is a noted Indian film actor. He was >> Read More...
Rockstar was the project where Ranbir Kapoor is seen in long hair. His different looks in the movie was loved by his fans. The movie songs were a huge success. He learned guitar for the role of a Rockstar. Nargis Fakhri Nargis Fakhri is an actress who pivotally works in >> Read More... was the leading lady in the movie.
...
5. Shahid Kapoor Shahid Kapoor also identifies as the name Shahid K >> Read More...
...
We saw Tommy Singh ruling over his fans minds. His rocking style and attitude in the film was a big crazy. The long hair was a necessity for his look. He was playing the role a Punjabi Rockstar who takes drugs. The song Chitta Ve became very popular.
...
6. Arjun Rampal Amit Rampal is an Indian Actor, Host, Producer and >> Read More...
Model and actor Arjun Rampal has worked in many Bollywood projects. He adopted a long hairstyle for his character in the film Rock On 2. His mustache and long hair was a topic of discussion. He was playing the character of a Christian.
...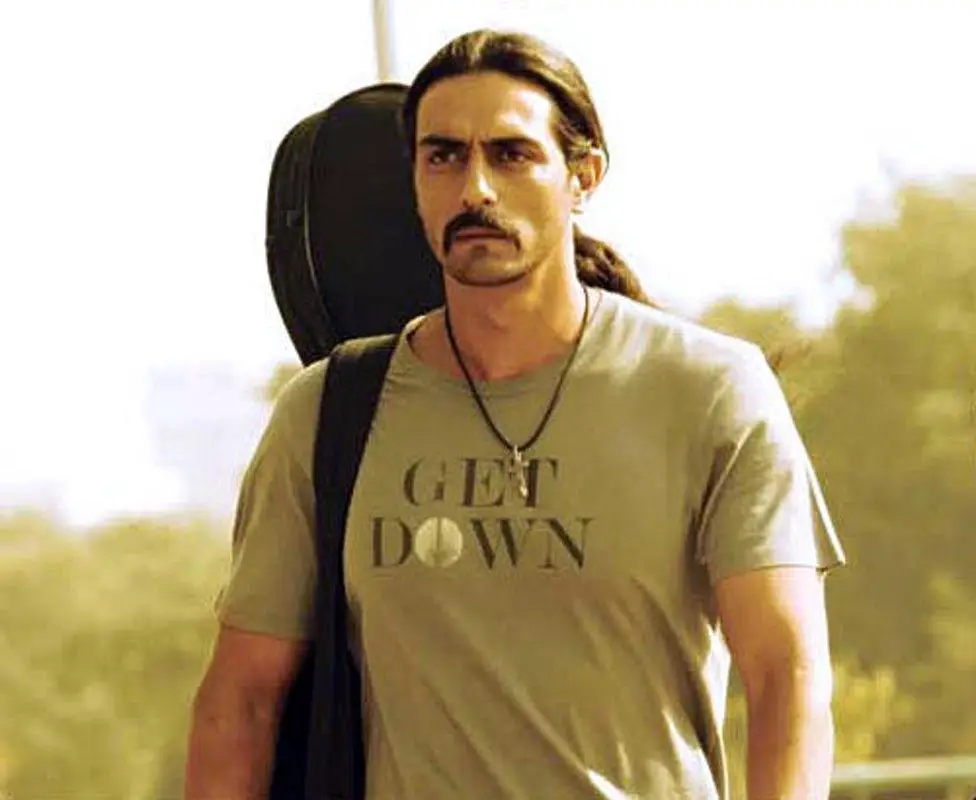 7. Riteish Deshmukh Riteish Deshmukh is the son of a politician, late >> Read More...
The next on the list is Riteish Deshmukh. He carried long hair for a role in the movie Banjo opposite Nargis Fakhri. Riteish is a versatile actor and does everything required for the character. His look was not great. Still, he makes his name on the list with a mediocre appearance.
8. Aamir Khan Aamir Khan or Mohammed Aamir Hussain Khan is Bolly >> Read More...
Mangal Pandey was a film when Aamir was made to grow his hair. Also, a big mustache is seen along with his long black hair. He was enacting the role of a patriot. Actresses like Rani Mukherjee and Amisha Patel were also in the film.
9. Hrithik Roshan Hrithik Roshan with his unimaginable dance moves i >> Read More...
Guzaarish was the film where Hrithik is seen in curly long hairs. He looks handsome. His fans call him a Greek God due to his green colored eyes and chiseled body, and his killer looks make girls go mad about him. Hrithik separated from his wife Susan recently, and his son's lives with him only.
10. Farhan Akhtar One of the most recognized young director of India >> Read More...
Javed Akhtar Javed Akhtar is an Indian poet, lyricist, film scr >> Read More... and Shabana Azmi Shabana Azmi is a film actress of Indian origin an >> Read More... are the parents of Farhan Akhtar. Farhan also grew his hair for the films Rock On, Rock On 2, etc. His macho looks make girls go crazy. He has always shown his new sides in every single project. Farhan's acting skills are appreciated by the critics.