1. Anupam Kher Anupam Kher is a very popular actor, director, and >> Read More...
We have seen Anupam with a bald look from a young age. He looks handsome in a bald avatar. Anupam has done more than a hundred films. He is acknowledged as the best actor in Bollywood. Kirron Kher Kirron Kher or Kirron Anupam Kher was Kiran Thakar >> Read More... is Anupam's better half.
...
2. Feroz Khan Feroz Khan is a legendary Indian film actor, edito >> Read More...
Seventies actor Feroz Khan was also bald. He was last seen in the film Welcome in the role a gangster named RDX. He has played the lead roles in many movies. His son is Fardeen Khan Fardeen Khan is a former film actor, known for doi >> Read More... and he has a daughter named Laila. Feroz has also directed a few films.
...
3. Loy Mendonsa Loy Mendonsa is an Indian pianist, musician, and s >> Read More...
Singer, composer and music director Loy also does not have hair. He is seen in this look for a long time. His music is popular among his fans. He is famous with his trio Shankar, Ehsaan, and Loy. Very few people know his full name is Loy Mendonsa.
...
4. Vishal Dadlani Vishal Dadlani mostly known by duo name Vishal She >> Read More...
Singer, composer, and music composer, Vishal Dadlani is a multitalented person and he has also tried his hand in few Bollywood films. He is also known for his bald head. His rocking style is fabulous. He has sung hit songs like Sheila Ki Jawani, Baby Ko Bass Pasand Hai, Malhari, etc.
...
5. Rakesh Roshan Rakesh Roshan Lal Nagrath is the original name of >> Read More...
...
Seventies actor Rakesh Roshan is bald. Hrithik is Rakesh's son. He was a popular artist of his time. He has worked in many films. Rakesh has become a director and directed movies like Krrish, Kaho Na Pyar Hai, Krrish 3, Koi Mil Gaya, etc.
...
6. Raghu Ram Raghu Ram is an Indian TV fame who is famous for h >> Read More...
Rude, rough, and cruel judge of the show MTV Roadies is Raghu Ram. He has judged many seasons of the reality show. He is famous for his brutal behavior with the contestant. The fear of Raghu, could be easily seen in the participants. He is bald and keeps a stylish beard.
...
7. Yogi Aditya Nath
The cool-minded and determined Chief Minister of U.P. Mr. Aditya Nath Yogi looks handsome in a bald avatar. He is chosen as the Chief Minister by the BJP. He has taken a pledge to eradicate corruption, remove illiteracy, provide electricity to every village and enforce the law in the state.
8. Rajiv Laxman Rajiv Laxman is known for his nasty image from the >> Read More...
Don't get confused with the picture, the man in the image might be similar to Raghu Ram of Roadies show, but he is not Raghu, its Rajiv, his twin brother. Rajiv was also a part of Roadies show and behaved rudely with his participants. Both of the brothers have worked in many Bollywood movies.
9. Saurabh Shukla Saurabh Shukla was born at Gorakhpur in Uttar Prad >> Read More...
Talented actor Saurabh is also bald, he is not bald as Anupam Kher, as he has some hair on the sides of his head. He has a fabulous job in the film Jolly LLB and LLB 2. His role was appreciated by the critics and his fans.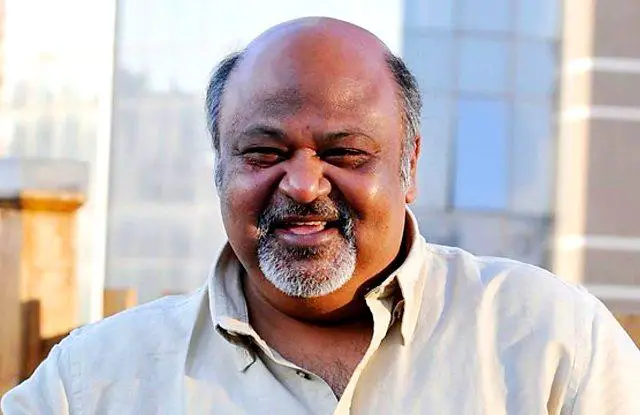 10. Sathyaraj
Kattapa fame actor Sathyaraj is also bald. He has few hairs left which do not make him completely bald. He was playing a very important role of warrior and slave in Baahubali. We have also seen him in Chennai Express Click to look into! >> Read More... , where he was playing the role of Deepika Padukone's father.