India is a country full of different mindsets and taboos. People consider white skin tone better than dusky or dark skin tones. Racism needs to bedetached from its roots. Some Bollywood celebs have taken a stand against it. They did their little by refusing to promote these beauty products. They made everyone proud.
1) Upen Patel Upen patel is a well known film actor in Indian fi >> Read More...
...
He did his debut from the flick 36 China Town. He also has participated in numerous Reality Shows. When a fairness cream brand approached him, he refused to endorse it. According to him, these creams promote racial discrimination. He thinks it is unfair to judge someone based on color. This heartthrob won numerous hearts with this movies.
2) Bipasha Basu Bipasha Basu, born in January 7,1979 in Delhi, is >> Read More...
...
She is a seductive actress. She has won numerous awards. She has a perfect shape and is a fitness freak. She has got many requests related to endorsing skin whitening creams. Some brands offered her a giant amount of money too. But she stood on her decision. She has a dusky skin tone. And she takes pride in her skin color. She believes nature has shaped all of us as an exquisite beauty. We should accept ourselves as nature has built us. She doesn't support skin whitening creams.
3) Swara Bhaskar Swara Bhaskar is a talented Indian actress who is >> Read More...
...
She has played supporting actress in many films. She is critically praised for her role. She thinks that skin color obsession needs to end. It is a grave issue and promotes racism. Fairness creams lower one's self-esteem. She also believes dusky, wheatish, dark all are superb. She stands still on her stand.
4) Ranbir Kapoor Ranbir Kapoor is a noted Indian film actor. He was >> Read More...
...
He is charming and hot. He has a huge fan following. He has acted in films produced by top banners in Bollywood. He is an award-winning actor. He was asked to endorse a Men's lighting cream brand. He doesn't care about money and refused this. He believes these creams promote racist stereotypes.
...
5) Tapsee Pannu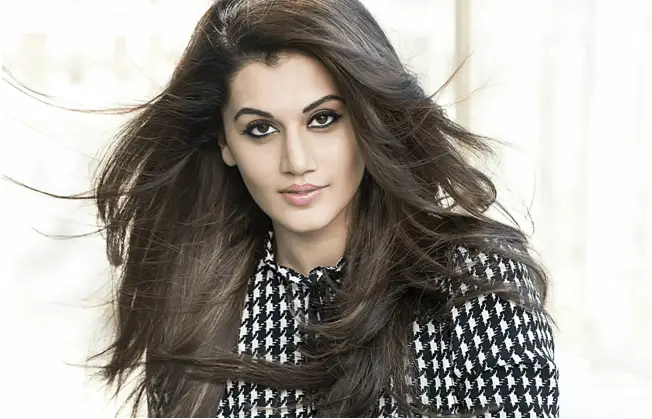 ...
This diva has stunned everyone with her performance. The audiences love her acting skills and dedication. She is known to play strong roles onscreen. She is a hard worker. She is a prominent South Indian actress. In an event held in Jaipur, she was invited. She refused to participate in the function. A fairness cream brand sponsored the affair. She doesn't want to promote things she doesn't believes. She supports women empowerment.
6) Anushka Sharma Born in an army family to Col. Ajay Kumar and Ashi >> Read More...
...
She is one of the top B-Town actresses. She has acted under various production banners. She did her debut beside Shah Rukh Khan Shah Rukh Khan or also known as SRK is a prominent >> Read More... . She is a feminist. She believes that skin lighting creams promote taboos. She is against these beauty products. They encourage sexist beliefs. According to her, these creams declare wrong to be right.
7)
She is a national award winner. She rules hearts. The queen of Bollywood also refused to give a boost to such items. She refused 2 Crores as she didn't want to set a wrong example for youngsters. She considers herself a youth icon. She feels she is responsible for her doings.
8) Randeep Hooda The strong macho image of Randeep Hooda graces the >> Read More...
He is a B-Town hunk. He is famous for his critically appraised roles in different Bollywood movies. He has rejected many offers to promote these products. He believes this obsession is awful. Guys should be tall dark and impressive.
9) Nandita Das Nandita Das is an actress and director extremely p >> Read More...
She leads a campaign "Dark Is Beautiful." She believes to eliminate racism people need to stand against it. She considers the idea of promoting fairness creams as disgusting. As she considers fair is not the deal. She openly criticizes this taboo.
10) Abhay Deol Abhay Deol is an actor and director of the TV indu >> Read More...
He has shamed B-Town biggies for endorsing fairness brands. He believes all skins are equal. White is not better than Black. People need to stand and stop buying foolish ideas that a tone is more appropriate than another. He wants to spread awareness.