It all started with a comment of on the talk show, Koffee with Karan. Kangana called KJO a flag barrier of nepotism when she came to his show. This comment segregated the whole industry in two parts one with Kangana and other with Karan. Here are some Bollywood stars those who denied experiencing Nepotism in Bollywood.
1. Aamir Khan Aamir Khan or Mohammed Aamir Hussain Khan is Bolly >> Read More...
According to Mr. Perfectionist, it is a genuine human tendency to try to people for whom we care and love. He also said that being a part of a creative field, he is responsible for his audience and he does not let his emotions interfere his work.
...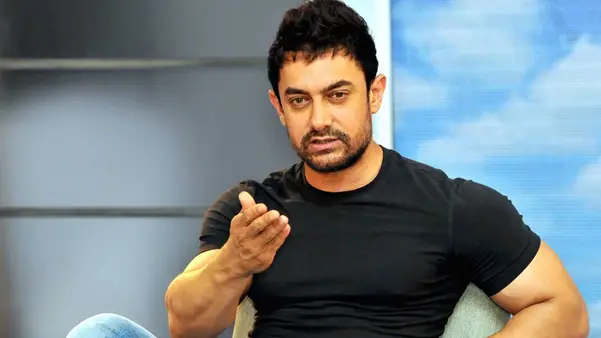 2. Taapsee Pannu Taapsee Pannu is an actress and model of Indian or >> Read More...
Being an outsider herself, Taapsee denied facing Nepotism in Bollywood. Tapsee had no godfather in Bollywood and had made this far. Although she said that she knew about the possibility of nepotism in the industry still, she agreed to join the industry with its terms and conditions. She also said that it was her choice to join Bollywood and nobody forced her, so she does not like playing the victim card.
...
3. Anushka Sharma Born in an army family to Col. Ajay Kumar and Ashi >> Read More...
...
Coming from a military background, Anushka had no Bollywood connections. She was launched by Aditya Chopra Aditya Chopra is an Indian film director, scriptwr >> Read More... and hence said that if wanted they could have launched a star kid if wanted but choose her. She said like her there are many actors such as Ranveer Singh Ranveer Singh Bhavnani is an Indian movie actor wh >> Read More... , had been launched in big movies and she has never faced nepotism in Bollywood.
4. Swara Bhaskar Swara Bhaskar is a talented Indian actress who is >> Read More...
...
Ranjhana star, Swara Bhaskar said that her journey in Bollywood has not been nepotistic at all. She agreed to the fact that industry always has been star-driven, but everyone has been warm and nice to her. She believes that if there is talent, it could remain hidden in the industry.
...
5. Vidya Balan Vidya Balan is an award winning Bollywood actress >> Read More...
Vidya Balan took a neutral way; according to her, every actor has its journey in Bollywood. She chooses not to take either side by saying she had a different experience than Kangana.
...
6. Randeep Hooda The strong macho image of Randeep Hooda graces the >> Read More...
...
Like Vidya Balan, Randeep too took a neutral stance. Being an outsider himself, he said if one has talent nobody can keep one down but you have to prove yourself.
7. Sushant Singh Rajput Sushant Singh Rajput is one of the famous Indian t >> Read More...
One of the most talented young actors has declined facing nepotism in Bollywood. He said even being an outsider he got the luxury to choose a film according to his will.
8. Alia Bhatt Alia Bhatt is a trendsetting actress from Mumbai, >> Read More...
Alia Bhatt accepted the fact that nepotism can help one to get one debut movie but to get roles in movies, repeatedly, is not possible. She said there are various examples of star kids who came and gone without achieving anything. She also said that one cannot fool the audience and audiences are the ultimate decision maker of one's career.
9. Mahesh Bhatt Filmmaker Mahesh Bhatt created a niche for himself >> Read More...
Mahesh Bhatt accepted that it is hard for an outsider to make their place in Bollywood but he even explained that the star kids to have their challenges. He said that kangana is a self-made star but even Alia is. Supporting his daughter, he said Alia did not achieve success due to his family but because of her talent.
10. Nimrat Kaur Bollywood actress Nimrat Kaur was born on 13th Mar >> Read More...
Nimrat has done many successful movies such as lunch-box and Airlift; she too is an outsider but had made her own place in the industry because of her talent. She said that being a star kid can provide you some advantage but the final verdict is always with the audience.