1. and ' Rekha Rekha is probably among the most renowned and well >> Read More... '
Their affair is beyond legendary. Even today, when Rekha steps out wearing sindoor and mangalsutra, all eyes turn towards Amitabh. It is said that what they had between them was not something ordinary, and would often reduce Jaya Bachchan Born on 9th April 1948 Jaya Bachchan is an Indian >> Read More... to tears, although they had ceased being together after the marriage.
...
2. Abhishek Bachchan Abhishek Bachchan, or Abhishek Srivastava, is a ve >> Read More... and Karisma Kapoor Karisma Kapoor is a well known face from the famil >> Read More...
These two were in a relationship for some time before they married their respective partners. The two were engaged to be married but broke up. Abhishek stated that he could not be with her because she is abusive and overly dominating; while Karisma said that Jaya had problems with her and would not let her son marry her.
...
3. Rishi Kapoor Rishi Kapoor is an actor born in the prominent Kap >> Read More... and Dimple Kapadia Regarded as the wife of the first superstar of Hin >> Read More...
...
The actress met Rishi Kapoor when he was still only friend with Neetu Singh TV actress Neetu Singh is a popular face on Indian >> Read More... . She had made hearts go wild all over the country with her debut in ' Bobby Click to look into! >> Read More... ' and she and Rishi developed strong feelings for each other over time. However, Rishi's father, who Dimple used to call papa, and who had known of the affair disapproved of the marriage and the actors moved their separate ways.
4. Rishi Kapoor and Divya Bharti Divya Bharti was an Indian film actress and model, >> Read More...
...
Rishi Kapoor is known famously for his philandering ways. It is said that he would often get in and out of flings unmindful of his wife's feelings, who stuck by him because she was naïve and trusted him too much. If he said he was not seeing anyone, she would believe it, irrespective of what the tabloids and their close ones said, and he knew it well enough so he took complete advantage of the fact.
5. Rishi Kapoor and Juhi Chawla Juhi Chawla is a renowned Indian actress and produ >> Read More...
...
The actor knew his wife would not leave him, and she would always be there to go back to, so he would often be known to have affairs with actresses half his age, like he did with Juhi Chawla.
...
6. Rajesh Khanna Born as Jatin Khanna on 29th December 1942, the ch >> Read More... and Anju Mahendru Anju Mahendru is an Indian actress, born on Januar >> Read More...
...
Rajesh Khanna married Dimple Kapadia when she was merely 16 years old and he himself was 31 years old. While she was an innocent young child, he himself had seen the world, he had also had a relationship with Anju, and the two had been in a live-in relationship for 7 years before he went ahead and married someone else.
7. Dilip Kumar Muhammad Yusuf Khan was born on the 11th of Decemb >> Read More... and Kamini Kaushal Kamini Kaushal is a popular film and TV actress. S >> Read More...
These two are said to have fallen in love during the shooting of the film 'Shaheed'. During this time, Kamini was already married to her sister's husband, who had died leaving behind a child, in order to bring up the orphaned child, so the affair was doomed from the beginning. Moreover, Kamini's brother is said to have threatened Dilip Kumar to stay away from her.
8. Dilip Kumar and ' Madhubala Madhubala is regarded as the Venus of Indian cinem >> Read More... '
The couple was beautiful together, but Madhubala and he broke up due to their egos. It so happened that a director had asked Madhubala to shoot at a location which Madhubala's father did not approve of. On the director's insistence, Dilip agreed to convince her father but he did not relent. Later, when they were to get married, she asked him to apologize for this incident from her father, which he did not agree to and ultimately, the two had to part ways.
9. Dilip Kumar and ' Vyjayanthimala Vyjayanthimala Bali is very well known worldwide b >> Read More... '
Vyjayanthimala was a beautiful South Indian actress and a classical dancer. It is said that she was deeply in love with Dilip Kumar for a long time. At first they were always denying rumours of their love, despite having worked in several movies together. However, later their close friends and film crew revealed that the two had been in a proper relationship.
10. Dilip Kumar and Saira Banu When Saira made her debut in film Junglee, she was >> Read More...
While it is true that Dilip Kumar ultimately spent the rest of his life with Saira Banu, the two had separated once in between. He had divorced her and moved on to someone else, who he even got married to. However, that marriage did not last either and Dilip Kumar returned to Saira Banu to spend the rest of his life with her. When they had first gotten married, Saira Banu was 22, while Dilip Kumar was 44.
11. Dilip Kumar and Asma Rehman
The 'someone' for whom Dilip Kumar broke his marriage was Asma Rehman. However, she had been caught cheating on their marriage, which Dilip Kumar could not tolerate and this led to their divorce, after which Dilip returned to his first wife, Saira Banu.
12. Devika Rani In the annals of history of the Indian movie indus >> Read More... and Najam-Ul-Hasan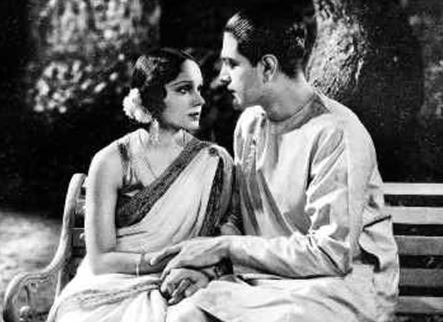 Devika Rani was married to Himanshu Rai Born in Cuttack, Orissa, in the year 1892, Himansh >> Read More... , who was the co-founder of Bombay Talkies Click to look into! >> Read More... , when she fell madly in love with Najam-Ul-Hasan, who is said to have been more handsome than words could have described. During the shoot of their second film together, the pair eloped to Kolkata. It took a lot of searching and convincing to find the pair and ask Devika to return to her husband, as in those days (pre-independence), divorce could not even be thought about.
13. Hrithik Roshan Hrithik Roshan with his unimaginable dance moves i >> Read More... and Kareena Kapoor Khan Kareena Kapoor is a super hit actress working in I >> Read More...
These two had done a string of films together, some of which had succeeded while some, like 'Mein Prem Ki Diwani Hoon' had failed. They came closer together during the shoot of these films and love started to brew. However, both of their families intervened in the affair and asked them to stay away from each other. That is why the two have never again been seen together.
14. Guru Dutt Born on 9th July 1925, Guru Dutt was an Indian act >> Read More... and Waheeda Rehman She took birth in a Tamil Urdu speaking Muslim fam >> Read More...
It is said that the actor committed suicide because of a failed relationship with Waheeda and a failing marriage with Geeta Dutt Geeta Dutt was a significant singer who mesmerized >> Read More... . When asked to comment on her relationship with him, she refused to indulge in her private life, but stated that unlike popular opinion, she did not think that the failure of one film could have driven him to commit suicide when his next film had earned a lot more than he had lost in his first film.
15. Meena Kumari Meena Kumari is a popular TV and film actress. She >> Read More... and ' Gulzar Gulzar is the pen name of the author, poet and pop >> Read More... '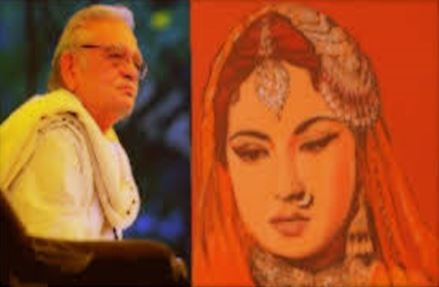 Meena Kumari was absolutely in love with literature, education and everything that concerned it. Her love for letters brought her and Gulzar closer to each other. Earlier, when there was nothing between them, her husband and his spies had suspected something, but later, after her separation from her husband, when she was drowning her sorrows in alcohol, Gulzar came closer to her heart.
16. Meena Kumari and Saawan Kumar Tak Saawan Kumar Tak is a movie director, screenwriter >> Read More...
It is said that she sold off her bungalow to pull him out of his bankruptcy. Their film, Gomti Ke Kinare, was the last film that Meena Kumari shot for, before she died due to her failing liver. She had been drinking too much since a very young age because of her failed marriage with Kamal Amrohi Syed Amir Haider Kamal Naqvi, better known as Kama >> Read More... .
17. Meena Kumari and Kamal Amrohi
Meena Kumari's one true love whom she got married to after many difficulties. But perhaps, their biggest difficulty was their marriage. Their egos were huge, but Meena was merely fighting for her freedom while Kamal fought to satisfy his ego. He set several rules, even after which he left spies after her. Her makeup artist once slapped her because she wanted Gulzar to enter her make-up room. She gave him love but felt only restriction in return, even though all of his big productions were being financed through the money she earned. She herself was merely given an allowance of a hundred rupees.
18. Meena Kumari and ''
The affair was said to have lasted for 3 years. But in truth, the flame was alive only for 6 months and there was enough that happened in those 6 months to keep the rumour alive for the years to come. Dharmendra was once drunk at an airport, and when the security detained him, he started to scream that he must go, because Meena was waiting for him. When they went for picnic with friends, Dharmendra sat in another car instead of the one that had Meena in it. So she stopped her car and sat cross legged in the middle of a road, asking for Dharmendra.
19. and Amrita Singh Amrita Singh is an Indian film and TV actress. She >> Read More...
Saif Ali Khan and Amrita Singh got married despite the glaring age gap of 12 years. Amrita had left Saif smitten the very first time he looked at her and then they went on a date, where they clicked immediately. Their age gap was what made their parents hesitant about their union, but they got married and had two children. When they were separating, Saif said he had fallen out of love, while Amrita accused Saif of infidelity.
20. Hema Malini Hema Malini is perhaps the only dream girl of the >> Read More... and ' Jeetendra Jeetendra was born as Ravi Kapoor in a Business fa >> Read More... '
Both actors fell in love when they were young. They had planned on getting married, and their families too had no objections to the match. However, at the last moment, Hema Malini backed out as she had developed cold feet. Later she got married to Dharmendra after both of them converted to Islam as his first wife refused to divorce him. Theirs is one legendary love story that has the entire world shooting hearts out of their eyes.