Tinsel town is an unpredictable place that can make an overnight star, out of anyone. In fact, it is so unpredictable that you might wake up tomorrow and see a trailer of a film with Rakhi Sawant Rakhi Sawant, the well-known drama queen of the In >> Read More... as the female lead. Oh wait! That already happened. God bless the people who put their money into the film that is supposed to be a serious one, but its trailer will leaving ROFLing like never before. However, there are people who are not half as lucky as Rakhi. After many years of trying to grab attention through her clothes and illogical statements, she has finally gotten what she always wanted.
The following stars however, began with exactly what they wanted but soon Bollywood realized that any movie that has them in it is bound to sink so now Bollywood has come to a mutual, unspoken agreement where no one caste them anymore.
1. Mimoh Chakraborty
...
In 2008, he debuted with the movie "Jimmy". From then on, almost all of his films received mixed to negative reviews, with nothing going in favor of him except perhaps his "Haunted 3D". However, the damage has been done and despite being the legendary Mithun Chakraborty When we talk about the few legends in the Indian f >> Read More... son, things do not seem to be working well for him.
2. Amita Pathak Amita Pathak is a popular Bollywood actress and sh >> Read More...
...
Despite being producer Kumar Mangat Kumar Mangat Pathak is a very famous and successfu >> Read More... daughter, nothing seems to have gone well for this actress, model, and producer. The only successful film she has ever been a part of was Omkara, of which she was executive producer. Now she is married to Raghav Sachar He is a music director cum multi-Instrumentalist a >> Read More... , a singer.
...
3. Tanishaa Mukerji Tanishaa Mukerji is the popular actress who hailed >> Read More...
Exceptionally successful parents, an exceedingly talented sister and brother-in-law, and all people really know Tanishaa Mukerji is for her appearance in "" and her affair with Armaan Kohli What Lady Luck had in store for Bollywood supersta >> Read More... . She did do a few films and some TV shows but never left an impression on the audience's hearts.
4. Esha Deol Esha Deol is an Indian film actress, who was born >> Read More...
Despite having superstars of yesteryears as parents, the actress, or any of her siblings did not leave much of a mark. It seems Bollywood believes that their charm has now faded and that films are better off without them. It does not change the fact that there was a time when she enjoyed success, somewhere at the beginning of the century, but that time is now in the past.
5. Rinke Khanna Rinke is an Indian-born Bollywood actress, who was >> Read More...
Rajesh Khanna Born as Jatin Khanna on 29th December 1942, the ch >> Read More... and " Dimple Kapadia Regarded as the wife of the first superstar of Hin >> Read More... "s youngest child, she has as her brother-in-law! But her last appearance on camera was in 2003, when she married her UK based businessman boyfriend Sameer Saran, and now she lives there with him and their children.
6. Adhyayan Suman Adhyayan Suman is a well-known Indian actor, who >> Read More...
He tried. We cannot take that away from him. His last film, Heartless, has been described as a copy of Hollywood film "Awake". He was in the news for his affair with , recently he tried to gain some media coverage by calling her a witch when the Hrithik Roshan Hrithik Roshan with his unimaginable dance moves i >> Read More... - Kangana fiasco was on, but sadly, he went way overboard and nobody believed him.
7. Uday Chopra Born on 5th January, 1973, This actor is the son o >> Read More...
Last we heard, he was in LA, learning film making at UCLA. The only film that he does get in is the Dhoom franchisee. He has already closed all doors on his acting career and was last in the news for his ruthless dumping of Nargis Fakhri Nargis Fakhri is an actress who pivotally works in >> Read More... days before their wedding via Whatsapp. He is the son of the man who taught romance to Indian cinema, Yash chopra, and brother of producer, film director, broadcast producer, screenwriter and distributor Aditya Chopra Aditya Chopra is an Indian film director, scriptwr >> Read More... . His sister-in-law, Rani Mukerji Rani Mukerji is one of the most celebrated Indian >> Read More... has been a loved Bollywood celebrity for the last nineteen years, having been a hit among the audience right from her very first film, Raja Ki Aayegi Baraat.
8. Tusshar Kapoor Son of a legendary Filmstar Jeetendra Kapoor and b >> Read More...
Son of the legendary ' Jeetendra Jeetendra was born as Ravi Kapoor in a Business fa >> Read More... ', brother of the queen of Tele Industry ' Ekta Kapoor Ekta Kapoor; a legendry producer in Indian TV and >> Read More... ', he is probably the only one in his family who could not make it to Bollywood despite several attempts. He has the Golmaal series, but that is all that he seems to have. No producer can possibly risk taking him in their film in the lead, having seen the disastrous results of Gayab and other such films.
9. Suneil Anand Suneil Anand is the son of veteran Indian actor De >> Read More...
Now the former actor runs Nevkant Films, but " Dev Anand Dev Anand would be nostalgically remembered by fil >> Read More... "s son could not do much for his acting career. He has a degree in Business Administration from American University, Washington, D.C. He is related to Chetan Anand Chetan Anand (from 3 January 1921 to 6 July 1997) >> Read More... , , Shekhar Kapur Shekhar Kapur is a renowned Indian actor, director >> Read More... , Neelu and Aruna. He is also trained in Wing Tsun from Hong Kong.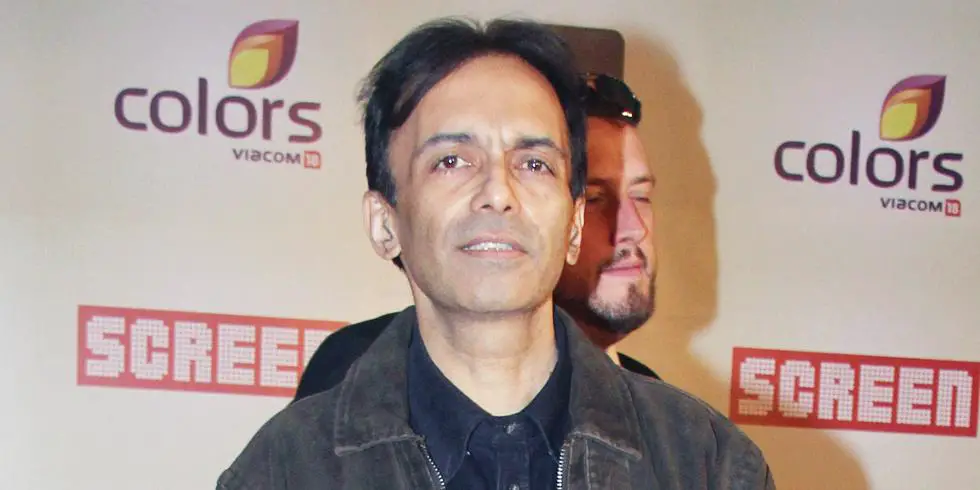 10. Sikandar Kher Sikandar Kher is an Indian Actor born in Lucknow, >> Read More...
" Kirron Kher Kirron Kher or Kirron Anupam Kher was Kiran Thakar >> Read More... "s son, Sikandar has perpetually been appearing in supporting roles, which are continuously drying out. Although he attended acting workshops with many other children of celebrities, like Hrithik Roshan, Abhishek Bachchan Abhishek Bachchan, or Abhishek Srivastava, is a ve >> Read More... , it did not seem to have worked too well for him. or if it did, Bollywood is taking its own sweet time in recognizing him.
11. Riya Sen Riya Sen is a well know Indian Model and a bette >> Read More...
She never had much success to begin with, but things went from bad to worse when the MMS scandal that had her in the midst of it happened. It even caused her split from her then boyfriend who was with her in the MMS, Ashmit Patel Ashmit Patel is an Indian film actor and director >> Read More... . She has done many regional films, comes from a long family of actors, and started acting at an incredibly young age. Her last Hindi film was in 2013, " Rabba Main Kya Karoon Click to look into! >> Read More... ", which was not much of a success. She has since started acting in Bengali films.
12. Shadaab Khan Shadaab Khan is an Indian model, director and Film >> Read More...
Remember Gabbar? The actor who played Gabbar, Amjad Khan Amjad Zakaria Khan was born on 12th November, 1940 >> Read More... was a veteran actor who is recognized even today for his roles, especially those of villains in blockbuster films that went on to become classics. However, his son, Shadaab Khan, who started acting in 1997, five years after Amjad's tragic death, could not gain the same name and fame as his father and his name was lost somewhere down the line.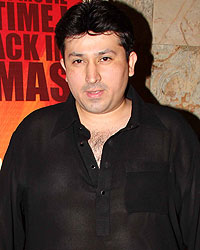 13. Fardeen Khan Fardeen Khan is a former film actor, known for doi >> Read More...
Feroz Khan Feroz Khan is a legendary Indian film actor, edito >> Read More... needs no introduction. The actor had an established presence and was a brand in himself that continues even after his death. His first film, Prem Aggan, was a film on a serious issue, but seems to have lost its seriousness in the actor's performance and hilariously out of place dialogues with epic metaphors. It was also Fardeen Khan's only film which won him an award.
14.
The actor's last film released in 2009, and before that he acted in many films, many of which also became hits, like Teri Kasam, , Naam and Inderjeet, with great actors. His real name is Manoj Tuli, and he is the son of veteran actor Rajendra Kumar Born on 20 July 1929, Rajendra Kumar is a Bollywoo >> Read More... . However, his career came to end in 2009, with Bihaad.
15. Luv Sinha Luv Sinha was born on 5th of June 1983 in Patna, a >> Read More...
Shatrughan Sinha Shatrughan sinha is a well known name of the Hindi >> Read More... and " Poonam Sinha Poonam Sinha is an eminent Indian actress born in >> Read More... "s son could not attain the same heights as their daughter Sonakshi Sinha Sonakshi Sinha is a well-known Indian Actress. She >> Read More... . Luv Sinha's first and only film, " Sadiyaan Click to look into! >> Read More... ", was released in 2010.
16. Juhi Babbar Juhi Babbar is prominent Indian television and fil >> Read More...
Daughter of former actor and politician Raj Babbar Raj Babbar is an actor turned politician. He is re >> Read More... , Juhi Babbar is married to television and Bollywood actor Anup Soni Anup or Anoop Soni is an Indian TV and film actor, >> Read More... . She tried her hand at movies, theatre, and directing, but is now seen in none of these. After being seen in "It's My Life" in 2013, she was never again heard of.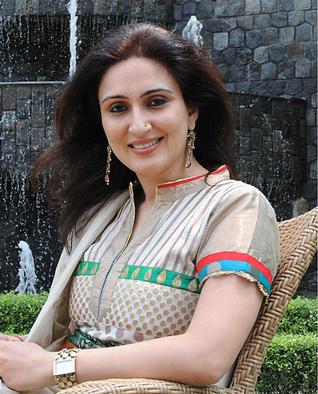 17. Prateik Babbar Prateik Babbar is an actor who has also got the sh >> Read More...
The actor is now seen in a few advertisements, of Myntra and a smart phone with Mahendra Singh Dhoni Mahendra Singh Dhoni Ak MS Dhoni or Dhoni was born >> Read More... . Raj Babbar's son, he debuted with "Jaane Tu... Ya Jaane Na", Imran Khan Imran Khan is an Indian film actor, who is famous >> Read More... and ' Genelia DSouza Genelia Dsouza is a popular Indian actress who has >> Read More... '. At the next Filmfare awards, he was even nominated for best male debut and best supporting actor, along with a special jury certificate. His later films did him little good, each doing worse than the earlier one. He is now shooting for a Bengali film, Auroni Taikhon, by Saurav Chakraborty.
18. Harman Baweja Born on 13 November 1980, Harman Baweja is the son >> Read More...
Film Director ' Harry Baweja Harry Baweja was born in 1956. His father was a bu >> Read More... ' and producer " Pammi Baweja Pammi Baweja is an Indian Film Producer. Pammi Baw >> Read More... "s son, Harman Baweja attended ""s acting institute in Mumbai. All of Harman's three films were commercial failures, leading to heavy losses of the producers despite having notable actors and appearances.
19. Siddhanth Kapoor Siddhanth Kapoor is the son of the famous actor, S >> Read More...
" Shraddha Kapoor Shraddha Kapoor, born on March 3rd, 1989, is a you >> Read More... "s brother, " Shakti Kapoor Personal life: Shakti Kapoor was born in Delhi, In >> Read More... "s son has not been doing too well in Bollywood, in fact, not half as well as his sister. His last few films, " Ugly Click to look into! >> Read More... " and " Jazbaa Click to look into! >> Read More... " have not fared well at Bollywood Box-Office. He belongs to the lesser known side of the Kapoor family, who has not had the same taste of success as the rest of his relatives.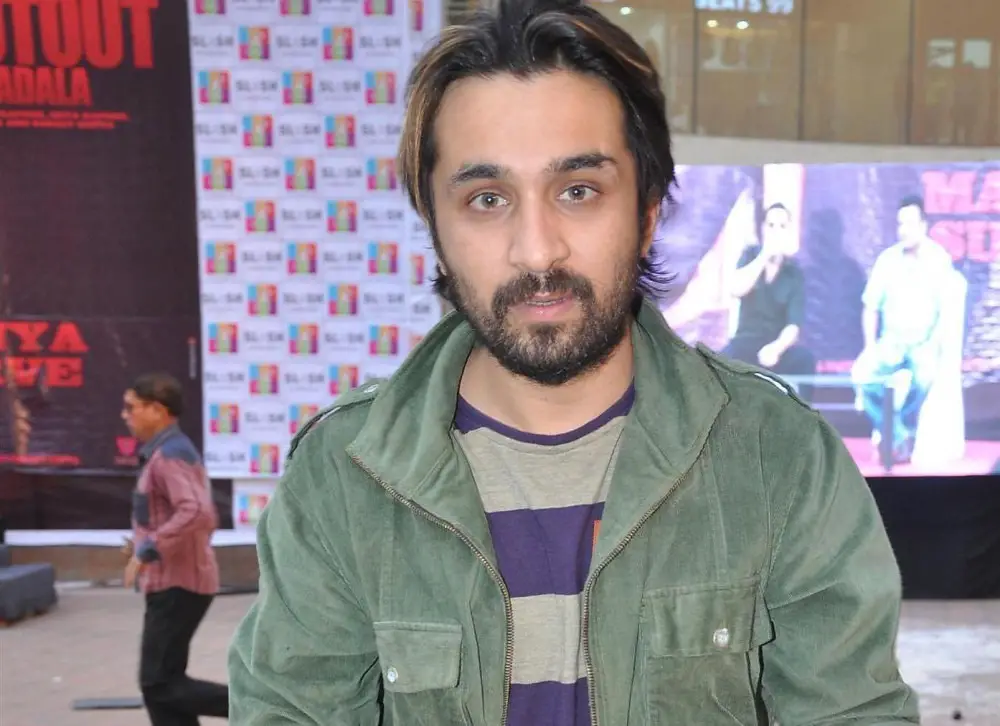 20. Girish Kumar Taurani Girish Kumar Taurani debuted in Bollywood with the >> Read More...
Girish Taurani, or Girish Kumar, as the world knows him, was brought into the industry by Prabhu Deva Prabhu Deva is one among the populous cinema perso >> Read More... . Prabhu Deva trained him for three and half years before finally shooting the film. Choreographers worked with him every day for those three and half years and a trainer from South Africa was brought in to train him. His opening sequence in his first film, where we see him surfing, was also shot in Australia. Christopher Bryan, an international surfing expert was called for this scene from Hawaii. All of this went down the drain when the movie released, with the critics called Girish Kumar stiff in dancing and acting, and the audience not loving it too much either.