Bollywood is like an escape where we find peace from our normal lives. We love the way celebs display various characters, and entertain us for a short while. It is their acting that makes the audience fall in love with them, and makes many people their fans. These fans then follow their favorite humans on the earth like mad people. They stalk them, buy their posters, and fight for their movie's first day first show, and what not. We might think there is a limit to their fan following, but no there is no limit of these fans for the love of their celebs. Let's have a look: 
1. Sanjay Dutt July 29, 1959, was the day when the two legends of >> Read More...
Sanju Baba has seen a lot of highs and lows in recent times. But the love of his fans for him has always been exponential. One fan came up to him on his customized Royal Enfield. He came to meet him on the set of Bhoomi, and requested Sanju Baba to ride his bike, which he did with a smile. This fan knew that Sanju had a thing for creative things.
2. Aamir Khan Aamir Khan or Mohammed Aamir Hussain Khan is Bolly >> Read More...
Fan of this Mr. Perfect cycled to meet his hero for 1700 Kms, all the way from Ranchi to Mumbai. His name is Kishore Kumar Kishore Kumar is an Indian playback singer, who ha >> Read More... , and he is in love with Aamir for his acting, his honesty, and purity in Satyamev Jayte. He also spent two days, and three nights at the Khar police station, saying he won't leave until he meets his idol.
3. Hrithik Roshan Hrithik Roshan with his unimaginable dance moves i >> Read More...
His fan, Rahul Raj Rahul Raj is one of the most well known music comp >> Read More... , should be awarded the prize of the most loyal fan. He bought 70 tickets of Hrithik's movie, Mohenjo-Daro, which everybody knew was a flop. The ticket was of an early morning show.
4. Priyanka Chopra Born on 18 July 1982, Priyanka Chopra is an establ >> Read More...
Her fan is a fashion designer. Sourabh Kant Shrivastava gifted Priyanka a 5-foot tall painting of hers, extremely detailed. Sourabh said he is a great fan, and wanted to capture her in an immortal way.
5. Deepika Padukone Deepika Padukone is an Indian actress and model. S >> Read More...
Her fan, Mohit Jain Bio coming soon... >> Read More... , is known to create a fully fledged website dedicated to Padmavat, Deepika's movie. He also holds the national record for creating maximum number of websites in the shortest duration. The Padmavat website has some rare pictures, and facts about the movie and character.
6. Amitabh Bachchan Amitabh Bachchan was conceived on October 11, 1942 >> Read More...
This legend has a great fan following. His fans are way crazier than we could ever imagine. His fans pray when he is in the hospital. One story of his crazy fan is that the person brought a truck loaded with 'samosas' to give the people outside his house as 'prasad.' The fan merely asked Big B to touch them, and then distributed the samosas himself.
7. ' Rajinikanth 'Rajinikanth' is the name that is known in >> Read More... '
He is a legend and is worshipped as God in South India. The story of his crazy fan is that when he came to know that his superhero has kidney problems, he attempted suicide by taking sleeping pills, so he can donate his kidney to Rajinikanth.
8. Aishwarya Rai Bachchan Aishwarya Rai Bachchan is a popular Indian actress >> Read More...
One fan from Sri Lanka came up and claimed to have a romantic relationship with Aishwarya after she married Abhishek Bachchan Abhishek Bachchan, or Abhishek Srivastava, is a ve >> Read More... . He was traumatized, and even tried to sue her.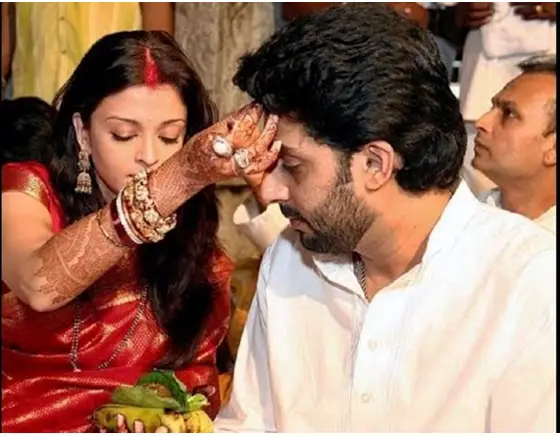 9. Shahid Kapoor Shahid Kapoor also identifies as the name Shahid K >> Read More...
The hero faced a problem from the girl Vastavika Pandit who used to stalk him. She is the daughter of the actor Raaj Kumar Raaj Kumar was a Bollywood actor. He worked as sub >> Read More... . She also bought a house next to his, and often followed him to shoots. This made Shahid uncomfortable, and at last, he filed a complaint against her.
10. Abhishek Bachchan
Well, the Bachchans have to deal with a lot with fans. One such fan named Jhanvi Kapoor, who was a model, slit her wrists right in front of Abhishek's home on his wedding day. She claimed that he was married to her.