United we stand divided we fall. This is what applies to the Bollywood industry too. We live in such a country where there are a huge number of religions and communities. And we also know the conflicts between religions. But in Bollywood, they luckily work together, and Here are some Bollywood actors who are Muslim in real life.
1. KATRINA KAIF
...
Katrina Kaif's real name is Katrina Turquotte. She is an English actress and works in Bollywood films. She was introduced to Bollywood by Salman Khan Salman Khan is a very famous Indian actor and a pr >> Read More... . She was born in a Muslim Family. Her dad is a Muslim. She changed her name before entering into Bollywood, as suggested by Salman Kahn.
2. ADITI RAO HYDARI
...
Aditi Rao Hydari As her title may be suggesting, Aditi the talente >> Read More... is one of the beautiful actresses in the Bollywood industry. Aditi loves to dance, as well. She has worked in many southern films. She was a Bharatanatyam dancer. Aditi also went abroad for many dance performances. She is from two family backgrounds. Her dad belonged to a Muslim community, and her mother followed Hinduism.
3. ALIA BHATT
...
Alia Bhatt Alia Bhatt is a trendsetting actress from Mumbai, >> Read More... is one of the prominent personalities of the Bollywood industry. She was born in the year 1993. She has sung in many of her films. She was also on the list of the highest-paid actresses of 2019. Her father, Mahesh Bhatt Filmmaker Mahesh Bhatt created a niche for himself >> Read More... , is Gujarati Muslim, and her mom is also Muslim. Alia Bhatt follows all the religions and celebrates all the festivals.
4. MALAIKA ARORA
...
is an incomparable actress in the Bollywood industry. She was born in Maharashtra, Thane. She has worked in many fields in the Bollywood industry. She did her first debut in film in 2008. She was a Punjabi before getting married to Arbaaz Khan Born in a family that has strong ties in the film >> Read More... . She converted to islam to marry Arbaaz Khan. She also used the Surname, Khan.
...
5. DHARMENDRA
...
Dharmendra belongs to a Punjabi family. He is an actor, producer, and well-known politician. He is known as the He-man of B-town. Dharmendra was voted out as the top ten most handsome men in the world in his mid-seventies. His real name is Dharma Singh Deol. He married Prakash Kaur Prakash Kaur, a personality that attracted the emo >> Read More... . But she refused to give him a divorce. So, he converted himself to Islam and got married to Hema Malini Hema Malini is perhaps the only dream girl of the >> Read More... .
6. AMRITA SINGH
...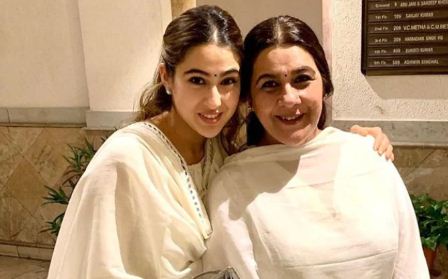 Amrita Singh Amrita Singh is an Indian film and TV actress. She >> Read More...
7. RATNA PATHAK SHAH
Ratna Pathak Shah is the most favorite actor in the Bollywood industry. She did one of the most popular series Idhar Udhar Idhar-Udhar series was first aired on DD1. Directe >> Read More... , and this series was watched and liked by everyone throughout the world. She has worked in so many films. Later on, after her success in the Bollywood industry, she decided to get married to Naseeruddin Shah Naseeruddin Shah is an experimental actor and asso >> Read More... . She got married to him in 1982.
8. AYESHA TAKIA
Ayesha belongs to a Hindu family. She was born and bought up in Mumbai. She made her very first debut in Bollywood film in the movie Taarzan: The wonder car. Her father was a Hindu, and her mother was an Anglo Indian. She fell in love with a Muslim boy, and she got married to him and became a Muslim wife. She has a son.
9. A. R RAHMAN
" A R Rahman A.R.Rahman is a Legendary Music Composer, prominen >> Read More... " belongs to a Hindu Family, and his real name was AS Dileep Kumar. He was born in Madras on 6th January 1967. He used to play the keyboard in his father's studio. His father died when he was just nine years old. Later on, he converted himself to Muslim, and from them, his name is A.R Rahman.
10. MANYATA DUTT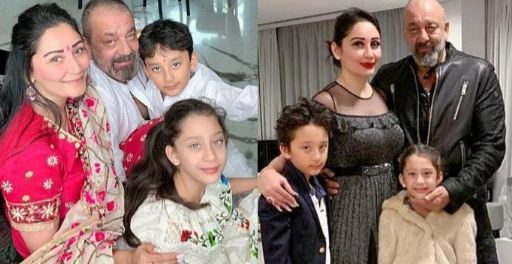 Manyata Dutt Manyata Dutt was born on July 22nd 1979, in Mumbai >> Read More... is the wife of Sanjay Dutt July 29, 1959, was the day when the two legends of >> Read More... . She was born in a Muslim Family. She was born and was raised in Dubai. She has worked in the film Lovers like us. Her real name is Dilnawaz Sheikh. After getting married to Sanjay Dutt, she changed her name, but she never changed her religion.