Bollywood is a strange place. It can give one success in one day or might take years. The place is full of uncertainty. Also, the success might come in handy when your stars are on your side. There are times when your better half has a great influence on your luck. This is not just a theory, but Bollywood has seen stars rise to a place when they had their knots tied to their better halves. The pure relation of marriage gives meaning to life truly.
1. Anil Kapoor Anil Kapoor was born on 24th December 1956 in Mumb >> Read More...
This jhakas actor of Bollywood took the risk. He dated Sunita Kapoor for five years, and then they decided to tie the knot, despite knowing the chances that this marriage would stop the career of Anil Kapoor. The risk he took proved to be lucky and now he is still rocking Bollywood, and is ageless.
2. Arjun Rampal Amit Rampal is an Indian Actor, Host, Producer and >> Read More...
The hot guy of Bollywood was initially an established model, and was dating another successful model Mehr Jesia Mehr Jesia also called Mehr Jesia Rampal is an Ind >> Read More... . They both then decided to take their relationship to a new level, and got married. Then Arjun took the step of coming into Bollywood, and now he a well-established actor.
3. Ayushmann Khurrana This Vicky donor worked as radio jockey, Video joc >> Read More...
He has a perfect smile, but sorry girls, he is taken. The guy started his journey as a host, singer, and a VJ. Ayushmann was dating Tahira, and they got finally married. Since then his success graph has seen only heights.
4.
The guy has a less heroic face which is why he has seen great struggle. The kisser boy married his better half Parveen, and the stars changed their path. He got his first lead movie, Murder, and from then he has never seen back.
5. Fawad Khan
Asia's most desirable man is married. He had started his journey from a singer to TV serial, ' Zindagi Gulzar Hai 'Zindagi Gulzar Hai' is a family drama of separati >> Read More... ' actor to a Bollywood sensation. He is with his childhood love Sadaf, and credits her for all his success.
6. Saif Ali Khan Saif Ali Khan is a film celebrity born to actress  >> Read More...
Although we know that Chote Nawab is now Kareena Kapoor Khan's man but when he was a new face in the industry, he met Amrita Singh Amrita Singh is an Indian film and TV actress. She >> Read More... , and they both got married. Amrita left her career for him, and he bagged great roles, and now we all know who he is.
7. Shah Rukh Khan Shah Rukh Khan or also known as SRK is a prominent >> Read More...
Everyone has heard his struggles to come into Bollywood, and how he also had to fight for the love of his life Gauri Khan Born on Ocotber 8 1970, Gauri Khan (originally kno >> Read More... . Though they both are happily married now, initially, SRK had no job, and Gauri's family had a problem with that. Later after marriage, King Khan shut everyone's mouth with his success, and credits his wife for it.
8. Sunny Leone Sunny Leone, a famous porn star, has recently ente >> Read More...
This gorgeous actress was into adult movies before being famous in the Bollywood. She met her better half Daniel Weber Daniel Weber was born on 20th October 1978 in New >> Read More... in that industry, and they decided to start a new life together. Today we know the lady for her effortless acting, and not her past.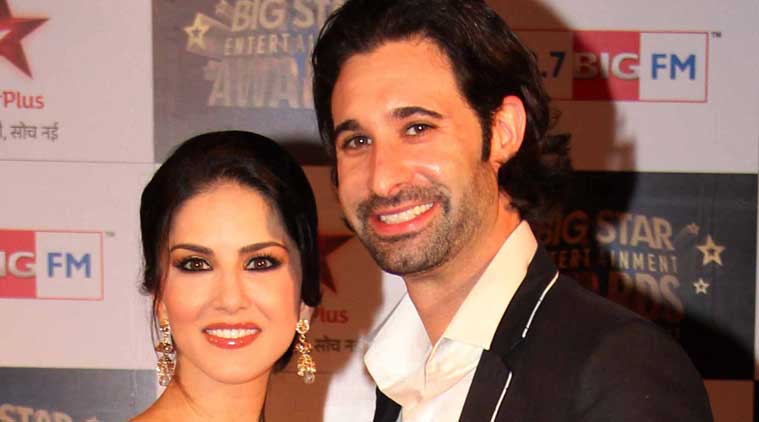 9. Irrfan Khan Irrfan Khan is a noted Bollywood actor who started >> Read More...
The actor is one of the legends of Bollywood. We all know how much he has struggled for coming this far, and this is all because he had support from his wife.
10. Nawazuddin Siddiqui Nawazuddin Siddiqui was born in Budhana in Muzaffa >> Read More...
The guy was in his struggling period when he got married, but after that, he got so much love from the audience that has made him what he is today.