Bollywood has been obsessed with bikes ever since the beginning. The plots of most movies were love mixed with drama, and a chase sequel. Back in days, cars were not that prevalent, so the directors used bikes for the chase scenes. With time everything changed, but the chase scene is incomplete without bikes. The audience has too adapted themselves to this habit, and is not ready to leave it.
1. Muqaddar ka Sikandar
The movie was released long ago but still, we can see the excitement when our parents watch this movie. They eagerly wait for Amitabh Bachchan to enter on his bike singing "Rote Hue Aate Hain Sab." Because of this scene, the sales records of bike touched skies in Northern India.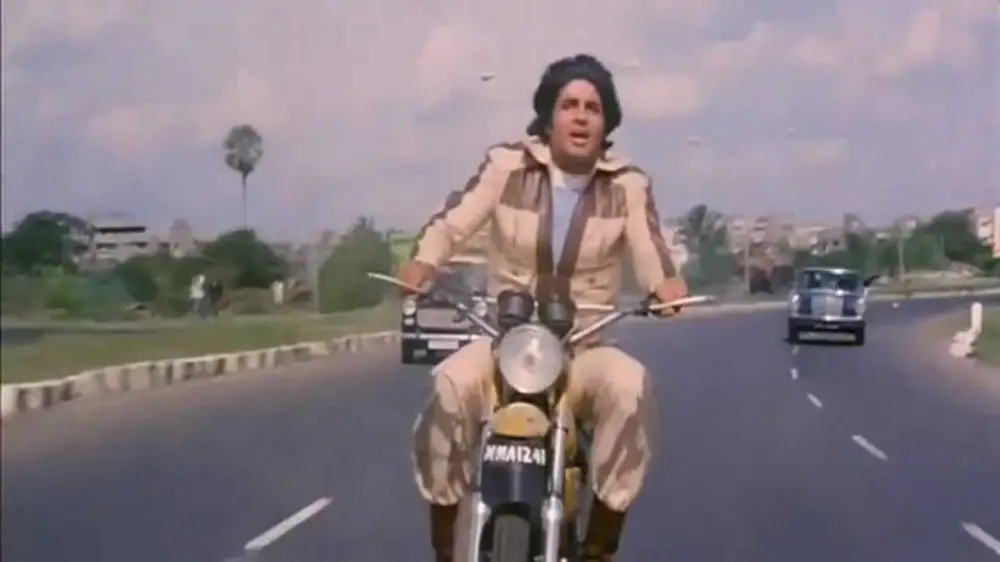 2. Zindagi Na Milegi Dobara
This movie had an epic impact on the audience, especially the group of 3 friends. Also, in this movie, we saw Katrina Kaif doing more than just the obvious. She lived in character, and she also rode a bike like a boss. This gave inspiration to many ladies out there to have swag, and ride like a professional.
This movie had to be on the list as we all know Ajay Devgan showed some real guts over here. He rode not one, but two bikes, and did it just fine. The stunt is still appreciated with applauses, and is also copied in most of the movies, but none can do it better can Ajay.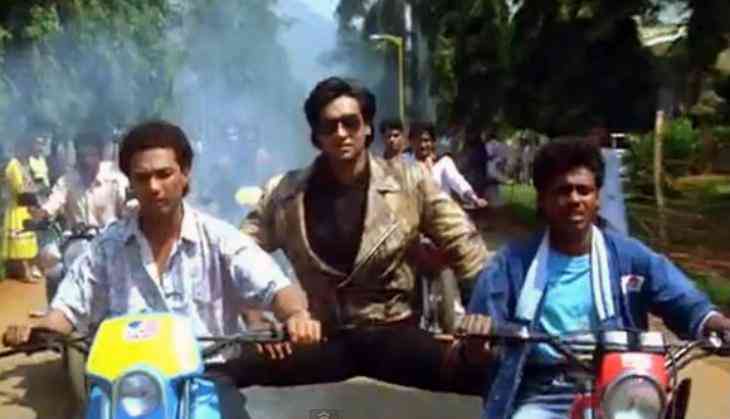 4. Blue
The movie had no story like yet still managed to get applauses. This was just because about the stunt scenes on the latest, gorgeous bikes that were used by Anthony D'Souza in his movie. Zayed Khan gave some good poses in the movie, although in the action scenes he was accompanied by double.
5. Dhoom
Whenever we talk of bikes, John Abraham's image comes to our mind because he defined sexy bike stunts. His attitude while driving a bike during the Dhoom movie was remarkable. The famous Dhoom bike was 'aficionado.' This bike became the heartthrob of many then youngsters, and gave parents a headache.
6. Dhoom 2
The Dhoom series will always be known for its plans and bike chase scenes. In this sequel of Dhoom, Hrithik Roshan stole the show with his performance on his bike. The Greek God was riding a bike with Aishwarya Rai Bachchan behind him, and also shooting people. This was epic.
7. Ek Tha Tiger
This actor single-handedly changed the definition of bike stunt. In the scene where he was on a bike, Katrina Kaif was behind him. He rode the bike on a plane, but there is more, he did it in the air. Also, the director added spice, and gave him a bullet on his back.
This was a Rohit Shetty movie, so it was impossible to finish without a stunt. The scene where the bike was involved was where Shah Rukh Khan had to elope with Deepika Padukone. He showed some cool stunts, and they were performed by him.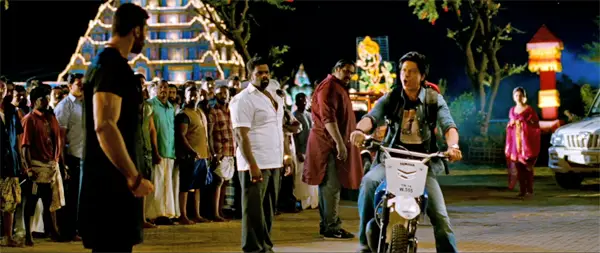 9. Bullet Raja
When all the three Khans have done bike stunt movies, how can Saif Ali Khan stay behind? He named his entire movie on bike. He rode the most wanted bike, Bullet.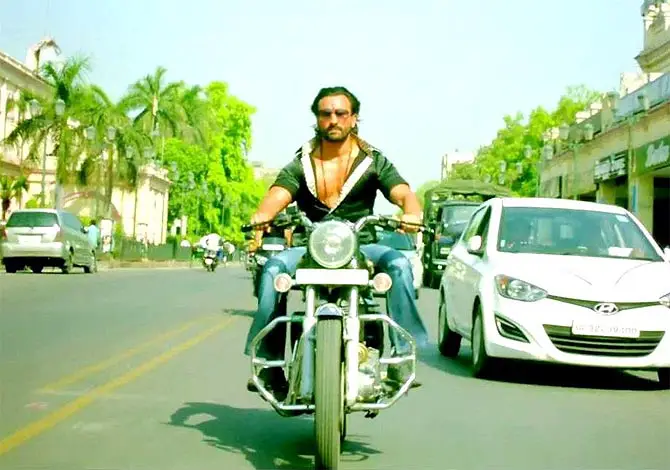 10. Dhoom 3
Again, the name of this movie is enough. But this time, it was Aamir Khan who stole the show, and gave us the chance to call him Mr. Perfectionist.