Teen Vogue magazine has been featuring the fresh faces in the Hollywood industry for a long time. The top ten portfolios of the young Hollywood actors who you need to know about in 2016 are mentioned here below.
1. Rowan Blanchard Rowan Blanchard was born on 14th October 2001 in L >> Read More...
​
...
She is a 15-year-old American actress, best known for playing the main character Riley Matthews in the series Girl Meets World on Disney Channel. It is a spin-off of the original series Boy Meets World. She also sings the title track with her co-star Sabrina Carpenter. She began acting when she was five years old and got to play the daughter of Mona in the movie The Back-up Plan. She is an active member, along with many other Disney stars, in the Disney Channel Circle of Stars. She will be starring in an upcoming film A Wrinkle in Time. She is a public activist in areas like feminism and human rights. She has spoken at the UN Women conferences as a part of the #TeamHeForShe. She is presently featured in the magazine as the cover for the winter issue.
2. Sasha Lane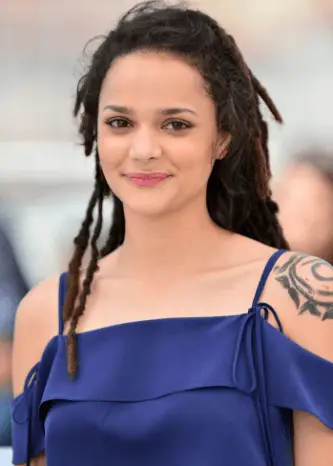 ...
Sasha Bianca Lane is all 21 years old, but she is already one of the biggest breakthrough actors in 2016. She starred in the teen drama American Honey Click to look into! >> Read More... . She was discovered on a Florida beach while on a spring break. She had no prior intention of becoming an actress. She is now one of the most refreshing faces that have arrived in Hollywood. She will be starring in the upcoming film Born in the Maelstrom.
3. Justice Smith The 20-years-old Justice Smith was in Los Angeles, >> Read More...
...
Born in August 1995, Justice Smith is a 21-year-old American actor known to play the role of Ryder in the coming of age film Paper Towns Click to look into! >> Read More... . He is currently playing the breakthrough lead role of Ezekiel Figuero on Baz Luhrmann's musical TV series on Netflix, The Get Down.
4. Thomas Doherty
...
He is an English actor and all of 21 years of age. He is a triple treat who can act, sing as well as dance. He made his acting debut on the musical series The Lodge which premiered on Disney Channel. He is also going to be in the main cast in The Descendants Click to look into! >> Read More... 2, a Disney Channel original movie set to release in 2017.
...
5. Ella Purnell
...
She is a 20-year-old English actress who is best known for her lead role, Emma, in the recent 2016 Tim Burton Tim Burton was born on August 25th, 1958 at Burban >> Read More... movie, Miss Peregrine's Home for Peculiar Children. She is elegant and charming and radiates a timeless glamor. She is very talented and worked with some of the greatest talents like Kiera Knightly in the movie Never Let Me Go. She can act, sing and dance which landed her a role in the theatrical production of Oliver! She is also going to appear in the 2016 film Access All Areas, alongside Georgie Henley Georgina Helen, fondly known as Georgie, is an act >> Read More... .
6. Cole Sprouse Cole Mitchell Sprouse is an American actor. He was >> Read More...
...
He is a 24-year-old American actor. Everybody knows him as Cody from The Suite Life of Zack and Cody, a Disney Channel original series. He and his identical twin Dylan Sprouse has been on the Hollywood map ever since. Though he took a hiatus from his acting career to finish his college studies, he is going to come back on screen in 2017 as the famous 'Jughead Jones' in the upcoming CW series Riverdale, a take on The Archie's comic book series.
7. Brianna Hildebrand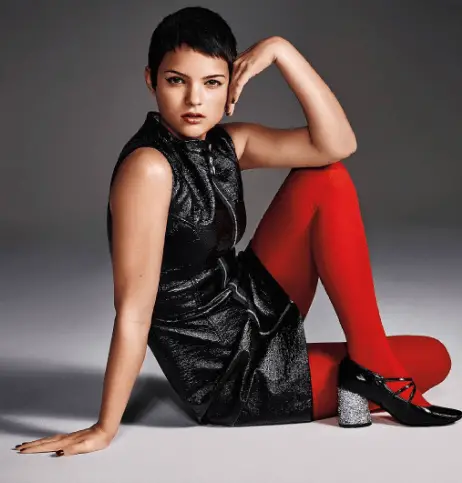 She is all of 20 years of age. She is an American actress who appeared alongside Ryan Reynolds He is one of the dashing debonair of Hollywood. He >> Read More... in the Marvel Universe premiered movie Deadpool. She is a badass beauty who can own any type of hairstyle. Brianna has made a very impactful entrance on Hollywood. She even got nominated for a Teen Choice Award for the Breakout Actor for the role of Negasonic Teenage Warhead in Deadpool.
8. Ellar Coltrane Ellar Coltrane Kinney Salmon professionally known >> Read More...
He is 23-year-old American actor who gave 12 years of his life on an Oscar-winning Linklater movie Boyhood. He started filming for this movie at the age of six and described it as "life-changing experience". Well, since it is with Richard Linklater, no one can really disagree. His upcoming movie includes a biopic on Barack Obama, called Barry and a sci-fi movie The Circle Click to look into! >> Read More... which is set to release in 2017.
9. Ellie Bamber
She is a 19-year-old English actress who grabbed Hollywood's attention as Lydia Bennet in the movie Pride and Prejudice and Zombies. She is academically strong and also loves to cook. She is going to appear in the 2016 movie Nocturnal Animals alongside Jake Gyllenhaal An actor that rooted from a family that cinema is >> Read More... and Isla Fisher Isla Fisher is a very popular Australian actress. >> Read More... . She was also cast as one of the lead roles in the musical theatrical, High Society.
10. Cameron Dallas
He is only 22 years old but has become an internet sensation through the video application Vine. He started his acting career after being featured in the 2014 movie Expelled. He also starred in the 2015 film The Outfield. He will currently be starring in an upcoming reality TV series on Netflix called Chasing Cameron. This up and coming actors, from various fields of media, are rising talents in the Hollywood industry and as the TEEN VOGUE magazine says, 'talented stars of 2016 that you need to know about!' Their breakthrough performances are grabbing the attention of everyone and also bringing out the next big group of sensational actors. --- Debanjana Maitra.