1. Adam Levine Adam Levine is an American song composer and singe >> Read More...
The popular Maroon 5 singer, who is even a coach on NBC's hit music reality show 'The Voice' is every girl's dream man.
His debut, as an actor, in the US based hit TV series of American Horror Story (Asylum) in 2012. 
Where he played the part of a recurring character Leo Morrison, who explores a dilapidated asylum with his wife.
John Carney's ' Begin Again Click to look into! >> Read More... ' was his first Hollywood limelight as a supporting actor in 2013.
Led by Keira Knightley She's considered to be a diverse actress that hit >> Read More... and Mark Ruffalo Born on November 22, 1967, in Wisconsin, U.S, Mark >> Read More... , Adam plays the part of Keira's rockstar boyfriend who gets bitten by the fame bug.
The surprising part of it being, he did it for free, claiming he wanted to gain the experience of a Hollywood actor! 
Guess, the dream man is just too good to be real!

2. Beyonce Knowles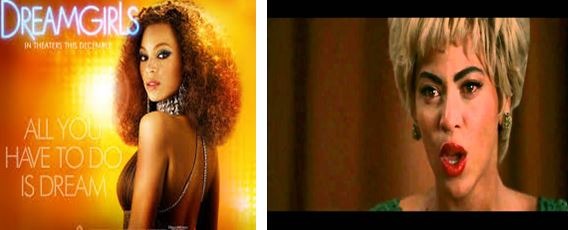 Queen Bey Queen Bey is a name given to the famous American P >> Read More... is one of the most accomplished and well-known all around the globe. She is known for her flawless vocals and her unique style of street jazz dance.
She has an ample number of acting pursuits in her career span till date. 
She first appeared in Carmen: A Hip Hopera, where she played the lead character, Carmen. An aspiring actress, who is enchanting and dangerous at the same time.
Followed by, minute comic roles in Mike Myer's Autin Powers in Goldmembers (2002) and The Pink Panther (2006).
For her role in the movie Dreamgirls (2006) with Jennifer Hudson Hudson was born in Chicago on September 12, 1981. >> Read More... , she was nominated for the Golden Globe Awards.
While in 2008, she took up the role of portraying Etta James, the famous singer, in the movie Cadillac Records where she delivered a commendable performance.
She was the offered the role May J. Blige in NBC's The Wiz which she reportedly turned.
She has taken her acting career on a serious note and wants to do films which are iconic based and support a social cause.
Guess she wants to polish her acting skills in her style: Flawlessly!

3. Justin Timberlake "Tearin' up My Heart" remembering one of their big >> Read More...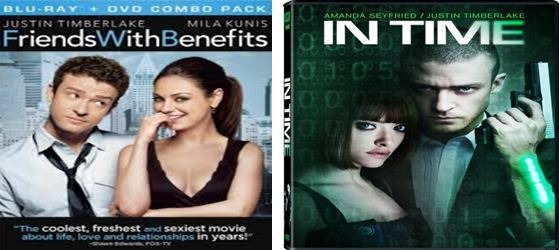 The best film he has acted in is Friends with Benefits (2010) opposite actress Mila Kunis Mila Kunis was born in Chernivtsi, Ukraine in a re >> Read More... .
Other than that he played a supporting actor, in Cameron Diaz's Bad Teacher(2011) and as Sean Parker in The Social Network Click to look into! >> Read More... (2011).
In Time Click to look into! >> Read More... , Alpha Dog, and Runner Runner Click to look into! >> Read More... is some of the dozen films he has proven his acting skills in apart from lending his voice in Shrek 3 and Yogi Bear Click to look into! >> Read More... .
Guess, there is a competition between the actor and singer in him! 

4. Mariah Carey Mariah Carey, 45, was born in Long Island, New Yor >> Read More...
Known as the Songbird Supreme, by the Guinness World Book Of Records. This lady has her share of films in her crown.
She debuted as an opera singer in the movie The Bachelor in 1999. Then, in 2001, she was the protagonist of the movie Glitter, in which she was aspiring singer.
Apart from several other movies like WiseGirls, Death of a Dynasty and Precious, she appeared as herself in Adam Sandler's You Don't Mess with the Zohan (2008).
She made her directorial debut in the Christmas Television Film 'The Christmas Melody' (2015) in which she has acted too!
Guess, she is not planning to give up on acting any soon.

5. ' Madonna Madonna Louise Ciccone, best known worldwide as Ma >> Read More... '
The Material Girl Pop star's one of the best films till date is Desperately Seeking Susan where she played as herself.
She acted as a farm girl in A League of their own alongside her best friend, Rosie O'Donnel. 
While Evita was her biggest break, in which she empathized with the lead character, delivering an intense portrayal of Evita Peron, for which she the Golden Globe Award.
Guess, Madge did win the Golden Badge after all! 

6. Jennifer Lopez Jennifer Lopez aka Jennifer Lynn Lopez is an Ameri >> Read More...
She is best known for her role in the movie Out of Sight in which she played a charismatic personality alongside George Clooney The long-time "Sexiest Man Alive" and the most "Dr >> Read More... .
Other than that she has showcased her acting abilities in El Cantante as Puchi, wife of singer Hector Lavoe. Maid in Manhattan, The Cell, and The Wedding Planner are few of the dozen films she has acted in.

7. Will Smith "Getting' Jiggy With It!" This his own song releas >> Read More...

  
Will Smith is one of the legendary musician-turned-actors in Hollywood whose music career isn't much of a highlight of his life.
He moved from to music to comedy on television in the series ' Fresh Prince of Bel Air'. After which certain roles he played gave him the tag of a Black Man who has a White Man's appeal.
His first film being Six Degrees of Separation where played a gay con man. What brought him into the limelight was his action hero role in Bad Boys II. 
Constantly tasting success, in Independence Day Click to look into! >> Read More... , Pursuit of Happyness, Seven Pounds and much more.

8. Michael Jackson Known as the King of Pop, Michael Jackson's full n >> Read More...
The King Of Pop has acted in some films too; the very first being The Wiz an adaptation of the story of The Wizard Of Oz in which he played the role of the scarecrow.
In 1986, he starred in EO, a science fiction 3D.
Playing a comic role in Miss Cast Away, he has acted as himself in the short film Michael Jackson's Ghost and Moonwalker.

9. Mick Jagger Most of the people from 90's who have grown up >> Read More...
The Rolling Stones singer had a periodical acting career.
His notable works include Performance, as a bushranger in Ned Slayer.
In pursuit with Bent (1987), Freejack (1982), Man From Elysian Fields (2002) where his acting skills were appreciated.

10. Elvis Presley Elvis Presley (Elvis Aaron Presley) was a pioneer >> Read More...
His acting career kickstarted through TV shows where he played himself, in Stage Show and Texaco Star Theater.
Debuting in 1956, black and white film 'Love Me Tender', Presley played the part of a historical figure.
In 1957, he bagged the lead role in the movie Jailhouse Rock, which coincides with one of his biggest hit songs of all time. The film got mixed reviews though it did quite well at the box office and had been entered into the National Film Registry.
Claiming that King Creole was one of his favorite movies, Presley played Danny Fisher, who attained laurels for his acting as well as commercial success.
Speedway, Live a Little, Love a Little are some of his other good movies.