Everyone loves watching movies especially children. They love it the most when they get to watch it with their friends. School is the best place to watch movies not just with your friends only but also with your classmates as well as your teachers. Not only by giving the students gifts and surprises on children's day, one can surprise the children any day by just showing them a movie in the school .
Following are the movies that can be watched in the school. So, if you are still studying, request your teachers to show you guys the following movies or if you are the teacher just grab this opportunity to show your student these movies which they will love.
Find out what happens with Po, after he meets his real dad and goes with him to the Panda village. Look out for Kai, the villain of the movie.
The adventure of Mowgli is back, a human born raised by the family of wolves. He has to leave his jungle because it's been invaded by Sher Khan. With a panther and a beer, Mowgli learns a lot of new things and meet new animals from the jungle.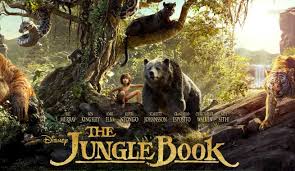 Ishaan is an eight year old boy, who studies in a boarding school. He is a day dreamer who does not understand anything at school and is not liked by anyone there. His life changes when a new teacher comes to the school, who is the only one who understands him as he has been one who faced the same challenges and he helps Ishaan to discover his true identity
4. Stanley ka Dabba
All the children love to get tasty lunch for the break time, so that they not only enjoy their meal by themselves but they can even share it with their friends. Unlike Stanley, who does not carry the lunch box, when his teacher sees this, he forces other kids to share their lunch with him.
It is one of the most inspiring movies for children, as it will give them a lifelong lesson and will teach them how to be helpful towards someone you don't know. The children from a society become friends with an orphan and his street dog Bhidu and help them to get rid of the politicians. 
6. Gippi
Everyone is special no matter how they look. Gippi being an overweight teenager do not like herself and struggles to handle the changes around her as she grows. Let's find out how she loves herself at the end of the movie. This movie teaches the school children about their struggles to handle the changes as they grow.
The movie is based on the famous book 'The Blue Umbrella', by
Ruskin Bond
. Bindiya the child actor and heroine of the movie gets a blue umbrella as a gift by a Japanese tourist. She carries the umbrella where ever she goes. Eventually she is famous in her town. Nandkishore, a shopkeeper, wants to have her umbrella, but she is not willing to give it to anyone.
8. Toy Story 
How about watching a movie in which toys talk? Look out for the craziness of Andy's toys and the awesomeness of Woody and Buzz.  
9. Frozen
Frozen is the movie about Princess Elsa and her younger sister Princess Anna. Anna goes on an adventurous journey with Kristoff and his reindeer, Sven to look for her elder sister as she has frozen the kingdom of Arendelle. So, pack your bags to go with Anna and find out what happens next. Children loves to watch movies like Frozen.
10. Life of Pie. 
Find out the epic journey of Pi with a male Bengali tiger on a life boat that is going nowhere. Watch the movie and discover how both of them survive this journey.