Without first reading a few books by Bengali authors, it can be challenging to make a serious literary venture into Indian literature. Bengali writers have been able to document every revolutionary crisis and social circumstance during the era of British India up until the present. Many of us may not have read early modern Bengali literature that was initially published in Bengali, despite the fact that most of us have read at least some of the works of contemporary Bengali authors who write in English, such as Jhumpa Lahiri, Amitav Ghosh Born in Kolkata, the capital of West Bengal, in In >> Read More... , and Chitra Banerji Divakaruni. Bengali literature has been a pillar of Indian society, frequently urging us to examine our collective conscience and educating us about a reality we may not be familiar with. We urge you to re-read the classic Bengali literature that has enlightened and entertained generations of Indians through this collection.
1. Rabindranath Tagore
Tagore will always come up top when discussing the greatest Bengali authors. If not for his well-read works, then at least for writing the national anthem of India, his name is well-known to each and every Indian. Amar Shonar Bangla, Bangladesh's national anthem, was also written by him. The independence of the nation and the people was greatly assisted by Tagore. He was a painter, a social reformer, and a writer, in addition to all of those other things. In the late 19th century, he used contemporary ideas to change the structure of Bengali writing. He won the Nobel Prize for literature in 1913, making him the first non-European to do so. "The Bard of Bengal" is a common nickname for him. Visva Bharati University was founded by him as well. Some of his renowned creations are Gitanjali, Gora, and Ghare Baire.
...
Mahashweta Devi stands out in the history books as one of the bravest and most well-known authors and activists of her time. She was determined to use her words to change the world. Her short pieces that address the fate of the oppressed have a profound impact. Her major works include Rudali, Aranyer Adhikar, and Hajar Churashir Ma, among many others. She was given the Padma and Banga Vibhushan awards, the Sahitya Akademi Award, the Ramon Magsaysay Award, and other honours.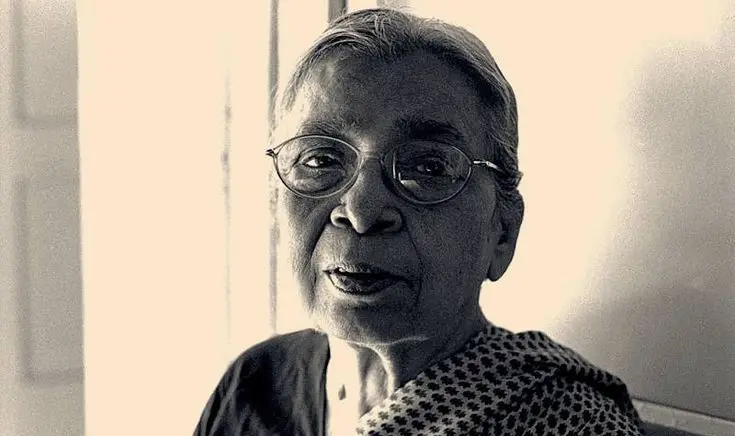 3. Bankim Chandra Chatterjee
Bankim Chandra, renowned as the "Emperor of Bengali Literature," was a novelist, poet, and inspirational campaigner during the Independence Movement (Sahitya Samrat). Written by Chatterjee, was His creations include Ananda Math, Bishabriksha, Devi Chaudhurani, Kapalkundala, and Durgeshnandini, to name a few.
...
The Bengali author Ashapurna Devi was well-known for her novels. Her writings, which mostly addressed the consciousness and freedom of middle-class Bengali women, are still praised and used as an inspiration by many. A must-read is her famous trilogy of books: Prothom Protisruti (The First Promise), Subarnolata, and Bokul Kotha BokulKotha is an Indian Bengali television series >> Read More... , which are all about the freedom of women.
...
The tragedy, the struggle, the way of life of those living in the countryside, and the social issues that were prevalent at the time were among Sarat Chandra's (pen name Anila Devi) themes on which he based his well-known novels. Devdas, Parineeta, Srikanta, Choritrohin, and Pother Dabi are just a few of his well-known works.
...
6. Ismat Chughtai
On the verge of and even after the nation's independence, Chughtai was one of the most vocal writers in Urdu. She belonged to the Progressive Writers' Movement, and through her writing, she exposed the hypocrisy and weakness of society's heteropatriarchal norms and relentlessly challenged them. Following the release of the contentious novel "Lihaf" in 1942, Chughtai was charged with "obscenity." She persisted in her endeavours, creating pieces that even now instruct and motivate.
...
7. Michael Madhusudan Dutt
The first significant poet of contemporary Bengali literature was Dutt. His best-known work, Meghnad Badh Kavya, is a tragic book based on the well-known Ramayana that centres on Indrajit, Ravan's heroic son. His other topics included loss and the pain of love as expressed by women.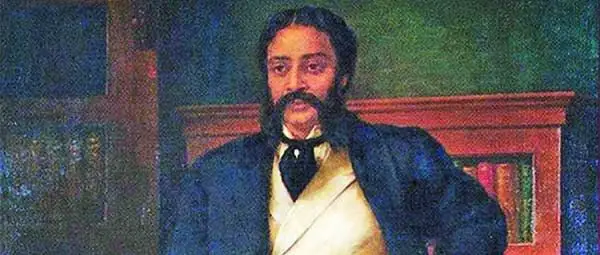 ...
8. Krishna Sobti
The Hindi author Krishna Sobti wrote freely on women's issues, including their liberation, worries, and challenges. After receiving the Jnanpith Award in 2017, she first received the Sahitya Akademi Award in 1980. Many people consider her to be immortalised by her works, such as Zindaginama and Surajmukhi Andhere Ke.
...
9. Manik Bandopadhyay
On May 19, 1908, in Dumka, Bandopadhyay was born. Prabodh Kumar Bandhopaddhay was his true name. The Dhaka district's Bikrampur served as his ancestral home. His literary career officially starts when he publishes a tale in the magazine Bichitra while still a college student. He was a well-known novelist and writer from India. He was a great character in Bangla literature of the 20th century. He wrote a short story as well as numerous novels. Padma Nadir Majhi, Putul Nacher Itikatha, Suburbia, and Chatushkone are among his best-known works.
10. Jhumpa Lahiri
One of the most well-known authors of the modern era is Pulitzer Prize winner Jhumpa Lahiri. Her writings mostly address issues relating to women and the experiences of the Indian diaspora. The Namesake Click to look into! >> Read More... and Interpreter of Maladies are only a couple of her well-known works.