The Bengali film industry is bringing some great work through its cultural influence and history of the art. Bengali actors are now receiving worldwide recognition and appreciation for their acting skills. Despite not getting enough screens, Bengali actors are giving their best and showing their acting prowess. Bengali filmmakers sought some of the best actors, and their performances in the movies leave us speechless. Here you will find the best Bengali actors that have come so far. The list includes Uttam Kumar Uttam Kumar was matinee idol of Bengali cinema. He >> Read More... , Soumitro Chattopadhyay, Rahul Bose Rahul Bose, who is an actor, director, writer and >> Read More... , and many more.
1. Uttam Kumar
Uttam Kumar is one of the legendary actors of Bengali cinema who we cannot miss on our top list. Many people called him Mahanayak, and he appeared in over 200 films. He is one of the most successful and greatest actors in Bengali cinema. His critical acclaim films include Agni Pariksha, Saptapadi, Jhinder Bandi, Sesh Anka, Lal Pathore, Chowringhee, Nayak, Antony Firingee, and Amanush.
...
Soumitra Chatterjee is one the greatest actors in Indian cinema history and is known for his collaboration with director Satyajit Ray Biographies reveal bare details about the maverick >> Read More... , starring in 14 films. He was an Indian actor, writer, poet, play-director, and playwright who has won several awards and honors. He made his acting debut in the film Apur Sansar in 1959 and went on to appear in other successful Bengali films.
...
Mithun Chakraborty is one of the best actors in Indian cinema who primally works in Bengali and Hindi cinema. He has won several awards, including three National Film Awards The National Film Awards gets presented every year >> Read More... and two Filmfare Awards. He started his acting career in the film Mrigayaa in 1976 and appeared in many commercially successful films. He is best known for Wanted, Boxer, Dance Dance Dance Dance is a Kannada television reality show t >> Read More... , The Don, and more.
...
Prosenjit Chatterjee has established himself as one of the leading actors of modern Bengali cinema. He made his acting debut as a child artist in the Bengali film Chotto Jigyasa in 1968 and won the Bengal Film Journalists' Association award. He rose to fame with films like Amar Sangi, Chokher Bali, Dosar, Shob Charitro Kalponik, Shankhachil, and many more.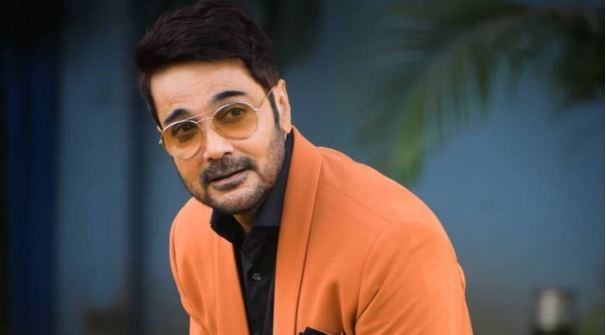 5. Dev
Dev is an Indian actor, singer, and producer known for his work in Bengali cinema. He first appeared as an actor in the 2006 film Agnishapath, a commercially unsuccessful film. He made his breakthrough in the Bengali film I Love You, directed by Ravi Kinnagi. He appeared in numerous critically acclaimed films like Dui Prithibi Dui Prithibi is a Bengali romantic political drama >> Read More... , Le Chakka, Paglu, Khoka 420, Chander Pahar, and Rangbaaz.
...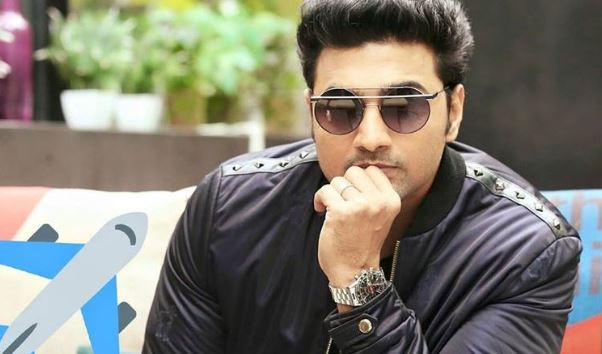 6.
Abir Chatterjee started his career in Bengali television series and debuted as a lead actor in the Bengali film Cross Connection. He is best known for his character Byomkesh Bakshi Indian television industry has many detective seri >> Read More... , a famous detective. He has given 33 box-office consecutive successful films between 2010 and 2022. He is well-known for his performance in the movie The Royal Bengal Tiger.
...
Saswata Chatterjee is a well-known actor who mainly appeared in Bengali films and television series. He started his acting career with a Hindi serial named Kaalpurush, directed by Saibal Mitra Bio coming soon... >> Read More... . He appeared in several Bengali films and received praise for his acting skills. Some of his works include Jekhane Bhuter Bhoy, Bhooter Bhabishyat, Byomkesh Bakshi, The Bong Connection, and Abar Aranye.
...
Parambrata Chatterjee is an Indian actor and director who mainly works in Bengali cinema. He began his acting career with the Bengali television series and later appeared in telefilms, short films, and films. He appeared in several films, including Baishe Srabon, Bhalo Theko, Sold, KadambariRamprasad Ki Tehrvi, Dwitiyo Purush, and Bulbbul.
...
9. Jeet
Jeet is an Indian actor, film producer, and television personality who mainly works in the Bengali film industry. He started his career as a model and first appeared in the Bengali TV series Bishabriksha, directed by Bishnu Palchaudhuri Bishnu Palchaudhuri is a Bengali Film and Serial d >> Read More... . He made his film debut with Chandu in 2001 and then appeared in the highly successful Bengali film Sathi.
Ritwick Chakraborty is an Indian actor who made his debut in 2007 with Pagol Premi, directed by Hara Patnaik Hara Patnaik is an Indian director, screenplay wri >> Read More... . He is best known for his versatile roles in Bengali cinema and appeared in many Bengali films and TV serials. He worked in films, including Shabdo, Bakita Byaktigato, Byomkesh Pawrbo, Chhaya O Chhobi, Nagarkirtan, and many more.