1. Suma Kanakala Suma is a familiar person in south Indian film ind >> Read More...
Undoubtedly, Suma is the top anchor in Tollywood industry. Even though, she is from Kerala she can speak Telugu better than anyone. Initially, she used to do some small characters in films. Later, she went on to become a legendary anchor. She married Rajiv Kanakala Rajiv Kanakala is a south Indian actor and mostly >> Read More... who is a versatile actor in Tollywood. Currently, she is doing Cash in ETV and E-Junction in ETV plus channel. At the same time, she will do anchoring f or audio release functions.
...
2. Machiraju Pradeep
Pradeep was born on October 25th, 1985. He completed EEE from Vignan Institute of Technology. He started his career as Radio Jockey. From that point, he became a popular anchor in Telugu industry. He is the anchor for Dhee Jodi The India is the country where you will get lots o >> Read More... in ETV and Big Celebrity Challenge Zee Television Entertainment Network Private Limit >> Read More... in Z-Telugu.
...
3. Jhansi Lakshmi Jhansi Lakshmi is a Telugu anchor, TV and film art >> Read More...
...
Jhansi is Telugu TV anchor cum actress. She has been shot into fame with the show 'Talk of the town'. Jhansi is a Philanthropist, spreading awareness in the areas of child marriage, and education. She has a voluntary organisation i.e. Women in the network, working in the backwards areas of Hyderabad.
4. Anchor-Ravi
...
His career took a U-turn with Something Something program. His co-anchor is lasya. Both Ravi and Lasya became so popular as Anchoring Duo. Ravi and Lasya together did many programs together such as Dhee Jodi. They are some rumours about his marriage and affairs.
5. Sree Mukhi
...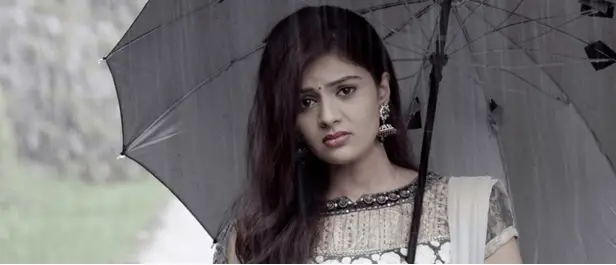 She came to some reality show as the common audience. But, the director who observed her has given a chance for her as an anchor. From there, her career went seamlessly. Now she is doing anchoring along with Ravi. Pataas is one of the most popular shows which she is doing.
...
6. 'Lasya'
...
Lasya is a co-anchor of Ravi. Recently she got engaged to Manjunath. She has also acted in a movie named Raja Meeru Keka. Currently, she is not acting as a host for any program in Telugu.
7. Rashmi Gautam Rashmi Gautam is an actress who mainly works in Te >> Read More...
She is an anchor as well as a heroine in short films. The most popular show which she is doing right now is Extra-Jabardasth. She has done some movies like Antham, Current, Etc. She is also doing Dhee Jodi along with Sudhir.
8.
She is the anchor who is known for her cuteness and bubbliness. She is married and got two children. Now she is doing Jabardasth in ETV channel and jackpot in Gemini channel. She is also a successful anchor in Telugu.
9. Sudigali Sudheer Sudigali Sudheer is a very well-known name to the >> Read More...
Sudheer would be a Magician if he is not a comedian right now. But, he became an indispensable contestant in . He is also doing a shoe i.e. Dhee Jodi in ETV channel.
10. Hyper Aadhi
He is a recent sensation in Telugu industry. His unique style of answering questions with comical touch is just awesome. He is an active participant in Jabardasth on ETV channel. He has also teamed up with Getup Srinu Getup Srinu is the stage name of the Indian televi >> Read More... for Cinema Chupistha Mama show which is telecasted on ETV plus channel.