1. Kamal Haasan Kamal Haasan is the most versatile actor that Indi >> Read More...
At the age of 24, Kamal Haasan got married to Vani Ganapathy. She was a professional dancer. The separation took place when Kamal Haasan started an affair with Sarika. Sarika is also an actress and both started living with together. Sarika got pregnant and a year later she gave birth to Shruti. After that, he got married to her but things changed and it didn't last much longer. Kamal is again in a relationship with an actress Gowthami.
...
2. Jhansi
Jogi Naidu Jogi Naidu is an Indian-Actor. Along with being an >> Read More... was the first choice for her and they had a child together. When things were not going well with in their relationship, she got divorced and had started an affair with Jagapathi Babu.
...
3. Prabhu Deva Prabhu Deva is one among the populous cinema perso >> Read More...
...
Prabhu Deva, a multi-talented person of Telugu Industry. He married Ramalatha and had three children. 2011 was the year when they got divorce and then he enters into a relationship with actress Nayanthara. It is widely speculated that Nayan was not happy with Prabhu Deva for not being completely faithful as he reportedly continues to flirt with other girls in the industry. There were several rumours of his affairs with Hansika Motwani Hansika Motwani is a young and beautiful actress, >> Read More... and other actresses and obviously, they might have disturbed Nayan. Also she was unhappy with the way Prabhu Deva was handling his relationship with his ex-wife and their children and was ready to pay for their expenses from education to marriage.
4. Prakash Raj Prakash Raj, born on 26th of March, 1965, as Praka >> Read More...
...
Prakash Raj got married to actress Lalitha Kumari Lalitha Kumari is a movie actress who is known for >> Read More... . They had three children together named Meghana, Pooja and Sidhu. They both ended their relationship via divorce in 2009. After that, he started dating Pony verma, who is a choreographer and they both got married in 2010. Prakash Raj has started his life with his new young wife.
5. Radhika
...
Radhika is one of the actresses in Telugu Industry who got married thrice. Her first marriage was in 1985 when she married actor-director Prathap Pothen. But, after a certain period, both separated and she married to Richard Hardy. Apparently, her second relationship wasn't meant to last longer either and now she got married to actor Sarath Kumar Actor Sarath Kumar made a headline in Kollywood by >> Read More... . They both have one child as well and this is probably the most successful marriage for her.
...
6. R Sarathkumar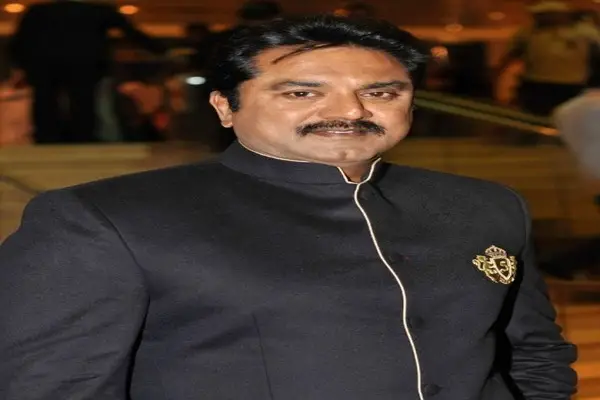 ...
R Sarathkumar got married to Chaya and they had two daughters named Varalaxmi and Pooja. Varalaxmi has started her career in acting. They both got divorced in 2000. After their separation, Radhika entered in his life and he started a relationship with her to begin his new life. Radhika is an actress and they both got married in 2001.
7. Ramana Chalam
Ramana Chalam got married to Ramanakumari. But, due to an unfortunate fire accident in 1964, she died. After that, he decided to marry Urvasi Sharada. She was his co-star in Tandrulu Kodukulu. Then after a certain period of time, they both got divorced.
8. Pawan Kalyan Pawan needs no introduction to South Indian people >> Read More...
Pawan Kalyan, a renowned actor of Telugu industry, got married to Nandini, but after a short period of 2 years, both ended their married life together. After getting separated, he got married to Renu Desai Born on 4th December 1981, in Pune, to a Gujarati >> Read More... in 2009. She was his co- actress in the film Badri and Johnny. They had two children, a son named Akira Nandan Akira Nandan is the proud son of the most popular >> Read More... and a daughter named Aadhya. Then he divorced her and now currently, Pawan Kalyan is married to Anna Lezhneva, who is from Russia.
9. Sarath Babu Sarath Babu is in the Industry for few decades now >> Read More...
Initially, Sarath Babu tied knot with actress Rama Prabha She was born on 5th may 1947 in a town named madan >> Read More... . But Rama Prabha accused Sarath Prabhu of being unfaithful to her and the duo ended their relationship with a divorce. After that, he got married to Snehalatha Dixit and after sometime they have also called off their relationship.
10. Akkineni Nagarjuna Akkineni Nagarjuna is a veteran Indian actor, TV p >> Read More...
1984 was the year when Akkineni Nagarjuna got married to an interior designer named Laxmi Daggubati. But they both got divorced in the year of 1990. They had a son named Naga Chaitanya Naga Chaitanya is a Telugu actor and he is into th >> Read More... . Then he married to Amala Akkineni Amala is initially known as Amala Mukherjee was bo >> Read More... and they have a son named Akhil.