One of India's most well-known film sectors is Tamil cinema, which is renowned for its original storytelling, potent acting, and stirring music. Tamil films have amassed a sizable fan base over the years, not just in South India but also all over the world. Tamil cinema has produced some of the best films of all time, from heartfelt plays to suspenseful thrillers. The best 10 Tamil films you must see in your lifetime are listed in this article. In addition to receiving positive reviews, these films have also gained societal significance and had a long-lasting influence on Tamil films. The list features films from various decades and categories, ranging from the vintage Nayagan to the contemporary Kaala.
1. Nayagan (1987)
Kamal Haasan Kamal Haasan is the most versatile actor that Indi >> Read More... plays the main character in Mani Ratnam's 1987 Tamil language crime drama movie Nayagan. It is generally regarded as one of the best Indian movies ever produced and has received numerous awards both domestically and internationally. The plot of the film, which is partly based on the life of Mumbai don Varadarajan Mudaliar, shows how a young boy from a Tamil slum rises to become a significant underworld figure in Mumbai.In the film, which is a masterclass in acting, Kamal Haasan gives a portrayal that will define his acting career. The movie's main character, Velu Naicker, is portrayed by him in a complex and subtle way. Excellent performances are also given by the supporting ensemble, which includes Saranya Ponvannan Saranya Ponvannan is one of the best actresses in >> Read More... , Nassar, and Janagaraj.
2. Roja (1992)
Arvind Swamy Arvind Swamy is one of the finest actors from Indi >> Read More... and Madhoo play the main characters in Mani Ratnam's 1992 Tamil-language romance thriller Roja. The plot of the film centers on Roja, a woman whose spouse is taken hostage by militants during the conflict in Kashmir. In her quest to save her spouse, she discovers the meanings of love, sacrifice, and patriotism. A. R. Rahman's score for the film is a standout feature, with tracks like Rukkumani Rukkumani and Pudhu Vellai Mazhai going on to become hits. Santosh Sivan's photography is also noteworthy because of the way he uses color and scenery to convey the characters' feelings and moods. In addition to being a financial triumph, Roja also won numerous honors, including the National Film Award for Best Film on National Integration. Additionally, it served as India's formal submission for the 65th Academy Awards' Best Foreign Language Film category.
3. Baasha (1995)
Rajinikanth plays the main character in Suresh Krishna's 1995 action movie in the Tamil language titled Baasha. In order to save his family and loved ones from his enemies' clutches, a common man called Manickam is compelled to reveal his true identity as a former don by the name of Manik Baasha. The film, which features high-octane action scenes, an electrifying soundtrack, and potent performances, is hailed as one of Rajinikanth's most recognizable works. Deva's music includes tracks like Naan Autokaaran and Rajadhi Raja, which were immediately popular with the general public. Commercially successful and setting trends in Tamil cinema, Baasha influenced many other films to adopt its subjects and aesthetic. The dialogue from the film, which Rajinikanth gave in his recognizable manner, has become legendary and is still well-liked by followers.
...
4. Indian (1996)
Kamal Haasan plays two characters in Indian, a 1996 Tamil vigilante action film directed by Shankar. Senapathy, a former freedom warrior, battles dishonest politicians and bureaucrats in the film to rid society of injustice. The plot, performances, soundtrack, and cinematography of the film have all received rave reviews from both reviewers and viewers. Numerous accolades were given to the movie, including the National Film Award for Best Popular Film Offering Filling Entertainment. The timeless classic in Tamil cinema, India features themes of societal responsibility, patriotism, and corruption that are still pertinent today.
...
5. Sethu (1999)
Sethu, a 1999 Tamil romantic drama film with Vikram and Abitha in the lead parts, was directed by Bala. In the film, a young man called Sethu falls in love with Abitha but is rejected by her family because of his violent tendencies and mental instability. The movie is renowned for its honest and accurate depiction of the character's feelings. Vikram gives a strong portrayal that demonstrates the breadth of his acting abilities. Ilaiyaraaja's music is also notable; tracks like Kanaa Kaanum and Sengathu Bhoomiyile have become hits. Sethu is regarded as a cult classic in Tamil films and was a critical and financial success.
...
6. Alaipayuthey (2000)
Mani Ratnam's romantic drama film Alaipayuthey, which was released in 2000 in Tamil, features Madhavan and Shalini in the main roles. Karthik and Shakti, the pair featured in the film, fall in love and wed despite opposition from their families. The movie is renowned for its inventive storytelling techniques as well as its vibrant and youthful depiction of romance. Another plus is A. R. Rahman's music, with tracks like Pachchai Nirame and Yaro Yarodi going viral right away. One of the top love stories in Tamil cinema, Alaipayuthey was a critical and financial triumph. The National Film Award for Best Music Direction was among the honors it received.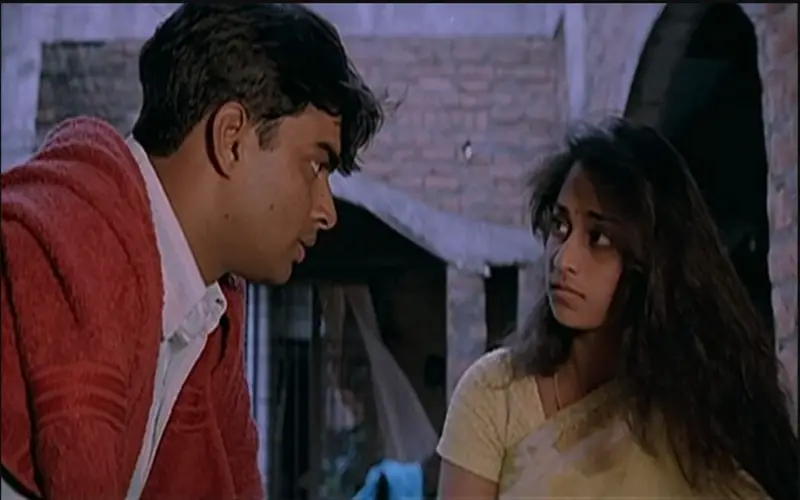 ...
7. Kaakha Kaakha (2003)
Suriya and Jyothika play the main characters in Gautham Menon's 2003 Tamil language action movie Kaakha Kaakha. Anbuchelvan, a police detective who is driven to bring down a gang of ruthless criminals, is the main character of the film. The movie is renowned for its stressful action scenes and compelling plot. Suriya gives an exceptional performance as Anbuchelvan, and Jyothika supports him admirably as his love interest. Harris Jayaraj's music is also notable; tracks like Ondra Renda and Ennai Konjam have become hits. Kaakha Kaakha is regarded as one of the top cop movies in Tamil cinema and was a critical and financial triumph.
...
8. Anniyan (2005)
Vikram, Sadha, and Prakash Raj Prakash Raj, born on 26th of March, 1965, as Praka >> Read More... play the main characters in Shankar's 2005 Tamil-language psychological drama Anniyan. In the film, a young man named Ambi, who has multiple personality disorders, transforms into a vigilante named Anniyan and hunts down offenders of social standards. The picture is renowned for its provocative themes, powerful performances, and cutting-edge special effects. Vikram gives a masterful performance, convincingly and easily juggling three distinct characters. Harris Jayaraj's music is also noteworthy, with tracks like Andangkaka and Kannum Kannum Nokia becoming well-known hits. One of the finest films in Tamil cinema, Anniyan was a critical and commercial success.
...
9. Veyil (2006)
Pasupathy, Bharath, and Bhavana play the main characters in Vasanthabalan's 2006 Tamil-language drama picture Veyil. The film tells the tale of two brothers named Veluthambi and Chelvi and their early years spent in a Tamil Nadu village. The movie is renowned for its accurate depiction of rural living and its heartfelt portrayal of the relationship between siblings. As Veluthambi and Chelvi, respectively, Pasupathy and Bharath give powerful performances; Bhavana serves as the love interest with skill. Several of G. V. Prakash Kumar's compositions, including Veyilodu Vilaiyadi and Uruguthey Maruguthey, have become well-known successes. One of the top Tamil movies of the 2000s is Veyil, which was a critical and financial triumph.
10. Kaala (2018)
Rajinikanth plays the main character in Pa. Ranjith's 2018 Tamil language action drama film titled Kaala. In the film, a gangster by the name of Kaala battles the dishonest and potent lawmaker Hari Dada for the rights of his people. The movie is renowned for its socially conscious topics, strong acting, and breathtaking action scenes. Rajinikanth portrays Kaala with charm and presence, giving a solid performance. Santhosh Narayanan's music is also notable; tracks like Semma Weightu and Katravai Patravai have become successes. Rajinikanth's most recent movie, Kaala, is regarded as one of his finest to date and a commercial success.