South Indian movies are doing an incredible job, be it the stories, acting, cinematography, or music. Tollywood is going ahead of everybody; in recent years, Tollywood has given us blockbusters like 'Kantara,' ' Athiran Click to look into! >> Read More... ,' ' Psycho Click to look into! >> Read More... ' etc.; all these are horror and psycho thrillers. South Indian movies have a unique plot that generates more public; they somehow give us something Bollywood failed to provide. Nowadays, we find many films which are remakes of South Indian movies. To explore more, we have brought some of the best psycho-thriller films that have been trending these recent years, and we hope that out of all these, you will find something you like.
1. Athiran
Athiran is a psycho-thriller movie depicted from the Hollywood movie ' Shutter Island Click to look into! >> Read More... ,' released in the year 2010, and the Athiran film was released in the year 2019 with a similar plot but with a twist. The movie ends with an open ending where the viewers are left to make their own conclusions and theories about the film's horror elements. The male lead was a patient with schizophrenia who had come to search for his childhood love and fled away when he got the chance.
2. Varathan 
Varathan is a psychological thriller starring Sharfu and Suhas; the film was released in 2018. The movie starts with a husband and wife moving to their family estate in Kerala after losing his job. Their life changes when they encounter unexpected things in that new place. Priya is suspicious of someone and thinks someone is stalking her and keeps warning her husband, Abin.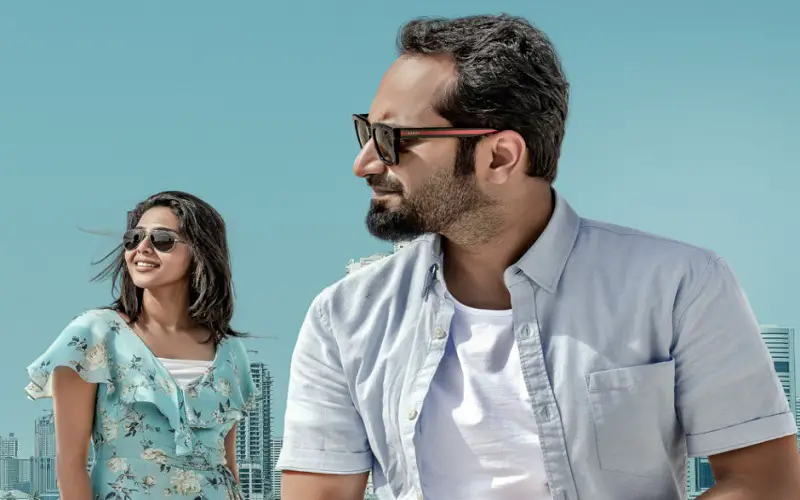 3. Awe
Awe movie, released in 2018, is a perfect example of a psycho-thriller movie. Here it shows the journey of the lead actress, who is suffering from dissociative identity disorder, and the problems she faces in that journey. The movie was a big hit and won many awards. 
...
4. Game Over 
Game Over movie shows the psychological disorder PTSD; it's both a psychological thriller and a survival movie. The main lead, Swapna, is a game developer who has PTSD. One day a serial killer intrudes on her house and forces her to play a survival game. Will she survive? To know, you must watch this movie; we guarantee it will not disappoint you.  
...
5. Penguin
The story begins with a pregnant mother who is still grieving about her son missing, her son got missing a few years back, which caused her to get divorced, and she started her new life by remarrying, but he can't move on from that incident. When everyone thought her kid was dead, her belief and hard work solved the mystery of her son's disappearance, and they could find him.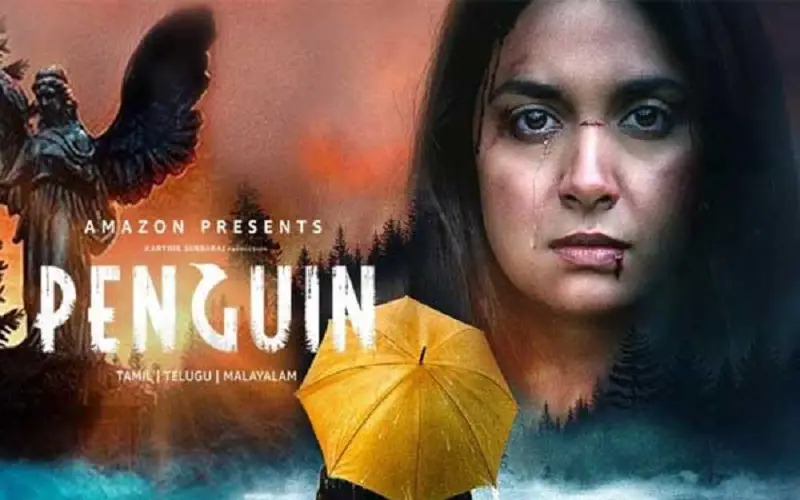 ...
6. Ratsasan
Ratsasan is a thriller crime movie about a psycho killer who kidnaps and murders schoolgirls and a police officer who is on his journey to capture the serial killer. A remake was made on the similar plot 'Cuttputlli' starring . The movie was released in 2018 and is known to be one of the best serial killer movies. The makers are planning to make a sequel of the same.
...
7. Forensic 
It's one of the best movies in the South Indian Film industry; due to its popularity, a Bollywood remake with the same name was made and released in Zee5 Original. It's the best mixture of crime and mystery; the plot engages the audience until the end. The story is similar to Ratsasan; here, also, the killer targets small girls, but the purpose is different. To know what makes both movies different, you must watch both and find out by yourself. 
...
8. Twenty-One Gms 
The movie recently got released in 2022—another story of a police officer; who tried to escape his trauma by solving a serial murder case. While doing so, he got tangled in trouble. How will he solve the murder mystery and untangle the threats of his own life? Know do watch the movie Twenty-one Gms. Though it is not that popular movie, unlike the others but the storyline could be better. 
...
9. Psycho
Psycho is another outstanding movie of the South Indian Film Industry; it was released in 2020. Though the name is similar to the Hollywood movie 'Psycho,' the story differs. It's the story of a psycho killer, who beheads the girls, and one night, he takes Aditi Rao as one of his victims, but he does not know that she will be the end of his story. Watch the movie to see how a blind person fights against a serial killer to rescue his girlfriend.
10. Nenokkadine
Nenokkadine is one of the oldest movies mentioned in this article, it may be old, but the movie and the plot were way ahead of its time. It's a psychological thriller released in the year 2014. The film shows the story of a small boy whose parents were killed, but no one beloved him and said he was going through trauma and everything happening to him was not real but his imagination. The ending is exciting when all the truths start to unfold.