Mental health awareness is undoubtedly the need of the hour. With the Indian society's relatively closed outlook on the issue, and the people's overdependence on remedies older than modern medicines, movies have started taking an interest in spreading awareness, or at the least, increasing its representation. Here's a list of 10 Tamil movies that portray mental health issues. 
1. Nadunisi Naaygal      
Nadunisi Naaygal is a 2011 movie directed and written by Gautham Vasudev Menon. The cast includes Veera, Sameera Reddy Sameera Reddy was born on December 14, 1980, in Ch >> Read More... , and Deva, among others. The film deeply delves into the trauma caused by sexual assault and coping with it. The protagonist of the movie, Veera, develops multiple identities, including that of a serial murderer. The movie received mixed reviews, but Menon maintained that the movie was not for all audiences.
...
2. Deiva Thirumagal
Deiva Thirumagal is a 2011 movie directed and written by A L Vijay. The movie stars Vikram, Sara Arjun Sara Arjun is a cute child actress in India. She h >> Read More... , and Anushka Shetty Anushka Shetty is the popular South Indian star wh >> Read More... . It tells the story of Krishna, an intellectually disabled man, and his daughter, Nila. The bond between Krishna and Nila is heart touching, and it will make us root for them as Krishna battles for Nila's custody.
3. Chandramukhi
This 2005 remake of the Malayalam film Manichithrathazhu is directed by P Vasu. The movie revolves around Saravanan, a psychiatrist, and his plot to cure Ganga, the wife of his close friend Senthil, from a split personality disorder. The movie features an ensemble cast including Rajnikanth, Prabhu, Jyothika, and Nayanthara. 
...

4. Anniyan
Anniyan is a 2005 psychological thriller starring Vikram and Sadha. The movie is directed and written by S. Shankar and revolves around Ambi, an honest and loyal advocate, and his two other alter egos. Ambi, following a traumatic incident in his childhood, cannot stand injustice, and therefore, he takes it upon himself to rid society of evil. The movie received positive reviews and portrayed dissociative identity disorder. 
...
5. Ghajini
Ghajini is a 2005 thriller movie starring Suriya, Asin, and Nayantara. The movie revolves around Sanjay, a previously wealthy businessman who now suffers from Anterograde amnesia. The film also looks into human trafficking and follows a revenge-driven plot. The movie was a blockbuster and inspired a Bollywood remake starring Aamir Khan Aamir Khan or Mohammed Aamir Hussain Khan is Bolly >> Read More... .
6. Anjali
This 1990 movie was written and directed by Mani Ratnam Mani Ratnam is an Indian filmmaker deeply rooted t >> Read More... . The movie follows the life of Shekar, his wife, Chiitra, and their two kids, Anu and Arjun, as they come to terms with the newest addition to their family, Anjali, who is intellectually disabled and suffers from a terminal illness. The movie is a heart wrenching tale of hope, acceptance, and love.
...
7. Aalavandhan
This 2001 thriller starring Kamal Hasan is directed by Suresh Krishna Suresh Krishna is a noted actor in the South India >> Read More... and produced by S Thanu. The movie revolves around Vijay and Nandu, a set of twins, of which Nandu is schizophrenic. Nandu's crazed attempts to kill Vijay's wife due to hallucinations make up the movie's crux.
...
8. Satham Podathey
Satham Podathey is a psychological thriller following the lives of a married couple, Bhanu and Ratnavel. Ratnavel shows signs of insanity as he kidnaps Bhanu after their divorce and is later admitted into a mental asylum after being caught. The movie is directed and written by Vasanth. 
...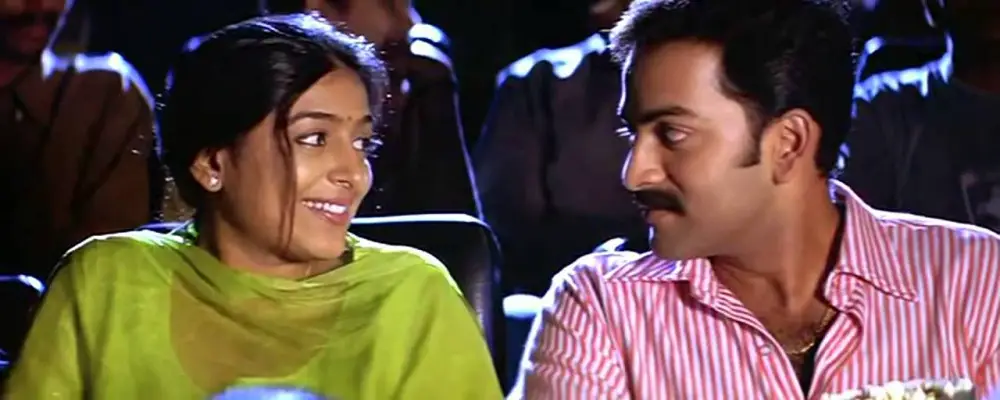 9. Kannukul Nilavu
This romantic thriller was released in 2000 and starred Vijay and Shalini. Fazil directed the movie. The movie follows the story of Gautham, a young man suffering from a neurological condition leading to delusions and amnesia. The film explores attempts to cure Gautham as his condition worsens and he becomes a revenge-thirsty delusional man. 
...
10. 3 
This 2012 romantic psychological movie marked the debut of Dhanush. The movie revolves around Janani, who is mourning the death of her husband, Ram. Through a series of flashbacks, it is conveyed that Ram suffered from severe Bipolar Disorder and suffered from hallucinations. Ram eventually commits suicide to keep Janani safe from himself. The movie is directed and written by Aishwarya R Dhanush.