1. ' Rajinikanth'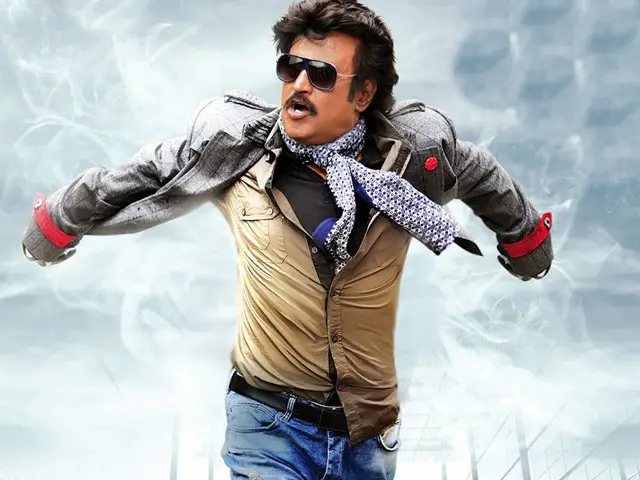 The highest paid Tamil actor who earned 25 crores for a recent film is the second most paid celebrity in Asia. His net worth is $50 million. He is treated like a God in South India for his amazing roles.
2. Kamal Haasan
Kamal Haasan is one of the richest men alive on earth having a net worth of $100 million. He has his own film production company too.
3. ' Dhanush'
Born and brought up in Chennai. He is the son-in-law of the one and only Rajinikanth with the net worth of $6 million and annual earnings of approx. 42 lakhs.
Chiyaan Vikram the actor of blockbuster movie 'I' has an average earning of 12 crores per film. He has earned Filmfare Awards, National Film Awards etc.
5. ' Vijay'
Joseph Vijay, a playback singer and producer who has given hits like ' Deva', ' Vishnu', 'Ratigan', Once More, Love Today and much more. He was ranked 23rd according to Forbes in the richest men's list.
6. Ajith Kumar
Ajith Kumar holds a position in the top 100 celebrities list of the Forbes magazine. His annual earning on average is 40.33 crores, and he is ranked 51 according to Forbes. He started his career with romantic movies like Aval Varuvala, Kadhal Kottai and is known for his immense romance scenes.
Son of Siva Kumar, the renowned Tamil actor Suriya made his debut with Neengalum Vellalam Oru Kodi, the game show. He is a producer, film presenter and actor by profession. He is one amongst the richest celebrities in Tamil Industry. He has a net worth of 25$ million as stated by the Forbes magazine. He is pocketing around 15-20 crores per movie.
8. Jayam Ravi
Ravi Mohan alias Jayam Ravi is also a rich celebrity. Around 1-3 crores is paid to him per film which is a huge amount for anyone. He made his debut with movie ' Jayam'. Mohan Raja, his eldest brother directed the film.
9. Vishal Reddy
Vishal is an actor as well as a producer by profession. He is ranked under ten most financially stable celebrities in Tamil. He is the son of film producer G.K Reddy and as the talent runs in his veins he has earned good money by his movies till date. He acted in films like 'Thimiru' and worked as an assistant director for ' Arjun'. Telugu, his native language, is also the language of many of his movies. He bags around 7 crores per movie.
Karthik, one of the best looking actors, is also a millionaire who earns 7 crores per movie. He works for Telugu and Tamil films. He is the younger brother of Suriya. He is also a graduate in Mechanical Engineering which is highly commendable. He has given hits like 'Paiyaa', Naan Mahaan Alla, 'Siruthai' and much more to his credentials. Not only this he is also a social worker who promotes social work on all scales and also encourages people and fans around him to do so.