Here is a list of the Top 10 Tamil comedy actors, including Vivek, who continues to make us laugh, without whom no Kollywood movie would be complete.
1. Vadivelu
His full name is Natarajan Kumaravadivel. The years 1998 through 2008 were when the actor was at his best. Due to the movie Pulikesi with director Chimbu Deven Chimbu Deven was born in Madurai. His parents were >> Read More... , the TFPC prohibited him from attending movies in 2019. The actor announced in August 2021 that his suspension had lifted and that he had negotiated a deal with the production company Lyca for five projects.
2. Charle
Charle, born in 1960, debuted in the movie Lottery Ticket Click to look into! >> Read More... . The actor has appeared in more than 800 movies thus far. His nickname Charle, a play on the name of the great comedian Charlie Chaplin Charles Chaplin popularly known as Charlie Chaplin >> Read More... , is Dr Velmurugan Thangasamy Manohar. The actor earned a PhD in 2019 in humour in Tamil cinema from Tamil University.
The films Aandavan Kattalalai and Kolamavu Kokila brought Tamil comic Yogi Babu to international attention, but the actor started his acting career with the 2009 film Yogi with Ameer. He appeared in the financially lucrative movies Doctor and Aranmanai 3 this year. In 2020, the actor became married.
...
4. Soori
Soori made his cinematic debut in the musical romance Kadhalukku Mariyadhai in 1997. However, it wasn't until 2009's Vennila Kabadi Kuzhu that he shot to fame. Since then, the actor has starred in several well-known films, including Sangili Bunili Kadhava Thorae, Jilla, and Porali. The actor most recently appeared in the Rajinikanth and Jyothika films Annaatthe and Udanpirappe.
...
5. Santhanam
N. Santhanam began his acting career in Manmadhan, co-starring with Silambarasan. He views the actor as a godfather because the actor gave him his big break in the business. The actor founded his own production business, Handmade films, in 2012. Sabhaapathy, his most recent release, was warmly appreciated by reviewers.
...
Tamil Nadu's Coimbatore is where Kovai Sarala was born in 1962. The 1979 movie Velli Ratham served as the foundation for her career. She is a member of the Kamal Haasan-founded Makkal Needhi Maiam Party. She watches after the kids of her relative and is not yet married. Poovellam Un Vasam, Uliyin Osai, and Kanchana are three of her most renowned creations.
...
7. Sathish
Sathish Muthukrishnan is an Indian actor and comedian who works in the Tamil cinema industry. In Ethir Neechal, he achieved breakthrough success playing a part opposite Sivakarthikeyan. His performances in Kaththi, Thangamagan, and Remo earned him the Edison Award for Best Comedian and the Edison Award for Best Appearance for the movie Tamizh Padam 2.
...
Indian actor, comedian, and director Thambi Ramaiah work in the Tamil cinema industry. Additionally, he has done sporadic lyric writing. Manu Needhi, Indiralohathil Na Azhagappan, and Maniyaar Kudumbam Click to look into! >> Read More... were three of the movies he directed.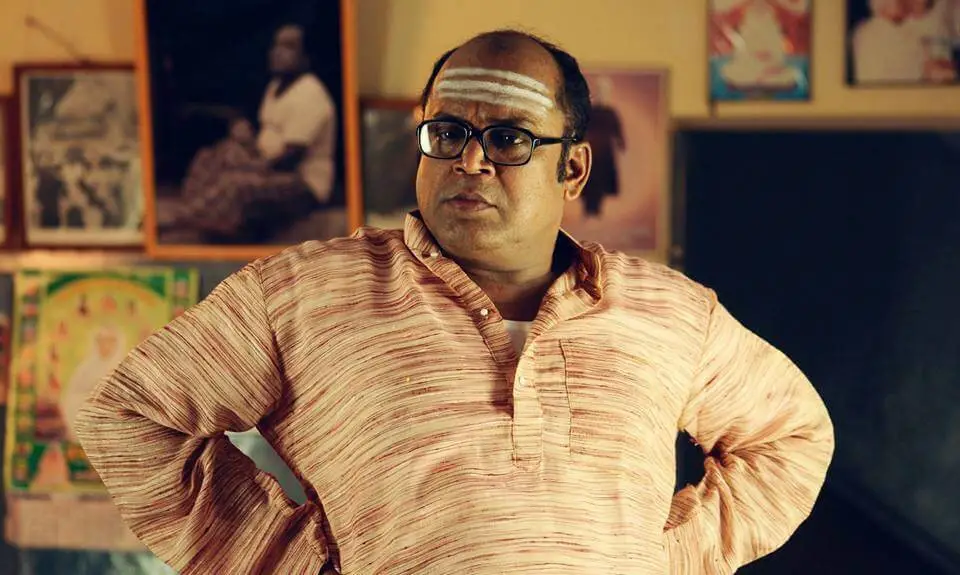 ...
Indian actress Kaali Venkat primarily performs in supporting parts in Tamil-language movies. In addition to Mundaasupatti, Kaathadi, Urumeen, India-Pakistan, and Eetti, Venkat has appeared in many other films.
Indian actor and comedian Redin Kingsley primarily performs in Tamil-language movies. He is widely known for his boisterous speaking style in films. He has acted in Kolamavu Kokila, Doctor, Netrikann, and Beast.