Many excellent lyricists in Kollywood have written lyrics for movies with little and medium budgets in addition to big-budget productions. We now present to you the top ten Kollywood lyricists.
1. Vairamuthu
The Tamil audience is familiar with the name Vairamuthu since he is the senior lyricist. Six times, Vairamuthu has taken home the National Award for Best Lyricist. His films Bombay, Muthu, Mudhal Mariyathai It is a Tamil serial telecasted on Kalaignar TV. T >> Read More... , Roja, Karuthamma, and Kannathil Muthamittal Story soon >> Read More... are among the most well-known.
...
2. Thamarai
One of the renowned lyricists in Tamil film is Thamarai. She wrote the lyrics for movies like Kaakka Kaakka, Thenali, Vinnaithaandi Varuvaaya, and Minnale, contributing to her winning Filmfare honours. Thamarai is now preoccupied with songs for several Kollywood movies.
The son of famous lyricist Vairamuthu is Madhan Karky. One of Kollywood's young and talented lyricists, Madhan Karky wrote the lyrics for movies like Vedalam, Pasanga 2, Nanban, Thuppaki, 24, and Enthiran, among others.
...
Pa Vijay has written the lyrics for 1200 songs in the more than 15 years he has worked in the Tamil cinema business. He won a national prize for his efforts on the Autograph film Ovvoru Pookalumae. He wrote the lyrics for movies like Nee Varuvai Ena Aired on Polimer TV, Nee Varuvai Ena is a Tamil ro >> Read More... , Vaanathai Pola, and Ayan.
...
5. Yugabharathi
One of the most active lyricists in Tamil cinema is Yugabharathi. Yugabharathi has written the lyrics for more than 1000 songs thus far. Popular songs by Yugabharathi include Sollitaley and Pallankuzhiyin Vattam Parthaen.
...
6. Snehan
Popular movies like Saamy, Pandavar Bhoomi, April Mathathil, and Aadukalam were worked on by Snehan. Snehan has written more than 600 songs overall.
Kabilan Vairamuthu, the son of the famous lyricist Vairamuthu, has gained a solid following among the general people thanks to his unique poems. He contributed to movies like Udhayam NH4, Poriyaalan, Kalam, and Jeeva, among others.
...
8. Kabilan
One of the well-known lyricists in the Tamil cinema industry is Kabilan. He first garnered notoriety by working on classic movies like Vettaikaaran, Mariyaan, and Dhill.
...
Niranjan, the great-grandson of the illustrious Subramaniyan, made his film debut in Tamil with Venkat Prabhus Mankatha and has since continued to write catchy lyrics and melodies.
...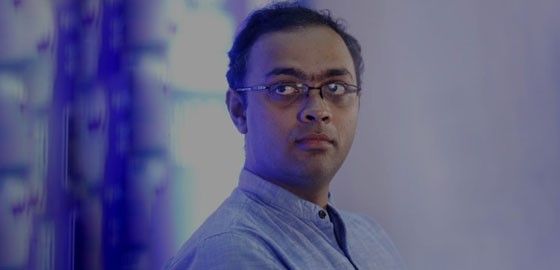 Vignesh Shivan, also known as Vignesh Shivn, is a Tamil-language film director, producer, actor, and lyricist from India. He was born on September 18, 1985. His collaboration with Anirudh has a separate fanbase.