We are shocked by the deaths of some celebrities in the year 2015. Take a look the Kollywood celebrity deaths in 2015. 
'V. S. Raghavan'
...
V S Ragavan was very famous as a character artist in Kollywood. He had worked in over 1,000 flicks. V S Ragavan has a distinct style of delivering dialogues. Ragavan ventured into Kollywood at the age of 30 with the 1954 flick Vairamalai. Mimicry artists are so fond of his voice that they mimic it with great gusto. He has worked with stalwarts M G Ramachandran and Sivaji Ganesan The Honorable Mr. Ganesan was the second son in hi >> Read More... . In fact, he was seen in almost all flicks of MGR in the 60s.
Before entering into cinema, Ragavan worked in a drama troupe, which he had started. Veteran director K Balachander was also involved in this troupe. V S Ragavan had been working as a character artist for over six decades. He breathed his last on 24, January 2015, at the ripe old age of 90. 
''
...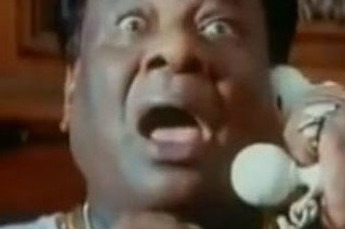 Chelladurai was a popular comedian of Tamil cinema. He had worked with various Tamil heroes and had managed to tickle our humour bones. Thooral Ninnu Pochu, starring Prabhu, was his debut flick. He worked in over 350 flicks in small roles. His comedy with Vadivelu is very popular, and he had worked in other small roles as well. He breathed his last on 7th February 2015 owing to age-related problems.
...
' R C Sakthi R.C Sakthi was an Indian actor and a filmmaker. Sa >> Read More... '
...
R C Sakthi is known for introducing Kamal Haasan Kamal Haasan is the most versatile actor that Indi >> Read More... in a lead character. He was initially associated with plays and then joined the film industry through the 1970 Tamil flick Annai Velankani as an assistant director. Unarchigal is his first directorial venture which had Kamal in the lead. This flick had a controversial theme. He worked in the industry for more than ten years and had directed 17 flicks. A couple of his films that won critical appreciations were Manitharil Itthanai Nirangala and Dharma Yuddham Click to look into! >> Read More... . The 1993 flick Pathini Penna was his last directorial venture, and the flick garnered him two State Awards; one for Best Dialogue Writer and other for Best Film. Sakthi associated with his best friend Kamal Haasan for the short flick Ainthu Rojakkal in 2013. He breathed his last on 23 February 2015 following kidney issues.
' Ameerjan Ameerjan is an Indian movie director. He mainly di >> Read More... '
...
Director Ameerjan had worked in over 20 Tamil flicks. He was earlier associated with veteran director K Balachander as an assistant director. The 1984 Murali starrer Poovilangu was his debut flick as a director. He had directed top actors of Tamil cinema including Rajinikanth, Vijayakanth and Karthik. His flick Poovilangu set the cash registers ringing. Ameerjan breathed his last on 17 March 2015, following cardiac arrest.
...
' M S Viswanathan M.S.Viswanathan, who is fondly known as M.S.V., wa >> Read More... '
...
M S Viswanathan is a popular face in Southern cinema. Fondly known as Mellisai Mannar, MSV worked in over 1700 flicks in Tamil, Kannada and Malayalam. The 1952 Sivaji Ganesan starrer Panam is his introductory film. The duo of MSV and Ramamoorthy is very famous, and they gave several memorable tunes to the music lovers. This combo composed music for over 85 Tamil flicks. Kadalikka Neramillai and Nenjil Or Aalayam are a couple of noteworthy flicks of this duo. Also, how can one forget the philosophical winner Mayakkama Kalakkama or the romantic one Kalangalil Aval Vasantham. MSV dominated Kollywood for over three decades. Even when Ilayaraja entered the scene, MSV sportively partnered with him and gave several memorable songs.
MSV and lyricist Kannadasan made a perfect combination, and they produced several perennial songs. Besides Kalaimamani, MSV has garnered various music credits. The State song Neerarum Kadalodutha was composed by this brilliant composer. 
MSV was busy even during the fag end of his life. He was judging reality shows and involved himself in other forms of singing. He breathed his last on 14th July 2015 owing to cancer. 
' Ibrahim Rowther Ibrahim Rowther is a film producer He was born in >> Read More... '
Ibrahim Rowther is a popular producer of Tamil cinema. His banner Tamizhannai Cine Creations has produced several flicks including Captain Prabhakaran, Poonthotta Kavalkaran, Bharathan, etc. The 90s was a golden age for Ibrahim Rowther and Vijayakanth since they gave superhit films. Vijayakanth shared a good rapport with Ibrahim. Ibrahim breathed his last on July 22, 2015.
' Manorama Being called as Aachi, Manorama is strongly seeded >> Read More... '
The veteran actress Manorama, who has worked in around 1200 Tamil flicks, is indeed a force to reckon with in Kollywood. She worked with stalwarts like Sivaji Ganesan and M G Ramachandran. She also has a Guinness Record for working in over 1000 flicks. In her career rolling for about six decades, Manorama also worked in Telugu, Malayalam, Hindi and Kannada movies. She was one fine actress who sung many songs for her films. Thillana Mohanambal is her best work till date, and she did the role given to her with much gusto. Her spontaneous style of acting, whether comedy or sentiment, was her forte.
Manorama is fondly called as Aachi. Before venturing into the big screen, she was associated with dramas. Manorama has the distinction of acting with five chief ministers. She has one National Award and Padma Shri to her credit.
Manorama breathed her last on October 12, 2015, following a heart attack. She has indeed left a vacuum in the Tamil film industry.
Famous Tamil director K S Gopalakrishnan was noted for making films on devotional and socials subjects. Popularly known as KSG, he worked with ace actors as Sivaji Ganesan, Jayalaithaa and Gemini Ganesan Born in 1920, Gemini Ganesan, originally known as >> Read More... . He was heralded as Iyakkunar Thilagam. Gopalakrishnan also wrote various top-ranking songs and dialogues for some flicks. He was also a producer for some films. Besides Tamil, he worked in Malayalam and Hindi films. Pesum Deivam, Karpagam, Kaikoduttha Deivam, Aadhi Parasakthi, Panama Pasama, Chithi and Kurathi Magan were the flicks directed by him. Popular actress K R Vijaya was introduced by KSG. The popular number Unnayagai Kanniyargal from the flick Uttama Putthiran starring Sivaji Ganesan was written by him.
KSG has few awards to his credit including the Kalaimamani award. The Vijayakanth starrer Kaviya Thalaivan was his last flick for which he penned the story and dialogues. The way in which Gopalakrishnan showcased women is commendable. Gopalakrishnan breathed his last on 14, November 2015. He was 86 years old.