You work for a name, fame, etc. but at the end of the day it is money that counts. And cinema is one field where you can earn more money. Well there are several flicks made during a year. Some celebrities in Tamil cinema earn a huge remuneration This is the list of the top 10 richest celebrities of Kollywood. 
' Rajinikanth 'Rajinikanth' is the name that is known in >> Read More... '

There are no points for you to guess who is the highest paid star of Kollywood. Rajinikanth's onscreen presence is enough to mesmerize his fans. He has been steady in the industry for a long time. As per sources, he was paid a whopping amount of Rs. 23 crores for the flick Endhiran. It is said that his remuneration has touched Rs. 46 crores (exactly double the amount! Perhaps some fascination with numerology!).
...
Kamal Haasan Kamal Haasan is the most versatile actor that Indi >> Read More...

Firstly, let's wish Ulaganayagan and his team for the awards galore International Film Festivals.  He has a global reach, and his audience has seemed to strike the right chord with his films. In Papanasam, he connected with the family audience well. Well, he gets around Rs. 25 crores per flick. 
Ajith Kumar Ajith Kumar is a prominent Tamil film actor, model >> Read More...
...

The King of Opening! That's Thala Ajith for you. For his huge fan base you might be expecting that he would be getting around Rs. 50 crores. Well, his remuneration is Rs. 20 crores as of now. 
 
' Vijay As they always say, "it runs in the blood", the sa >> Read More... '
...
Vijay is no less to Ajith concerning back to back successes. For Puli, Vijay received the highest remuneration he has ever received. He gets around 20 crores now.
Suriya Sivakumar Suriya Sivakumar is undoubtedly the biggest star i >> Read More...
...
Suriya is surely a force to reckon with in Kollywood. Hits or misses he's always seen by the masses through his frequent ads. He gets a remuneration of around 12 crores. And not to miss his Telugu dubbing remuneration for which he gets around five crores. 
...
Chiyaan Vikram Vikram is from the Tamil family. His father is Chr >> Read More...
...
Vikram has been in the industry for a long time. And yes, he is indeed a director's actor, as he is famously called. Well, he gets an amount of Rs. 12 crores per film. 
...
Karthik Sivakumar Karthik Sivakumar, or popularly known as Karthi, i >> Read More...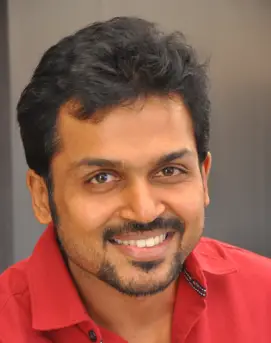 This spirited actor is one actor who has a good fan base in both Kollywood and Tollywood. The success of the flick Madras is indeed a heartening factor in Karthik's career. His remuneration is around 8-10 crores per film.
''
Simbu faced a dry patch in his career for the past couple of years, when the release of his flick Vaalu was delayed (but the film had a very good opening). His pay for Vaalu was Rs. 7 crores      .
' Dhanush This lanky superstar Dhanush is an actor from Tami >> Read More... '
​Dhanush had a fabulous rise in his career of late, with his Bollywood stint also proving successful. This star, who has the typical boyish charm in him, gets around 7-8 crores per film.
'Arya'
This romantic hero of Kollywood attained commendable fanbase after Raja Rani Click to look into! >> Read More... , which set the cash registers ringing. Arya doesn't have any problems in working in multistarrers. He gets a remuneration of around 4-5 crores.
Top 10 Richest Celebrities of Tollywood