1. M G Ramachandran:-
He was born on 17 January 1917 and died on 24 December 1987. He was popularly known by his initials MGR. To support his poor family, MGR's elder brother joined a cinema troop along with MGR. In 1936,MGR did his supporting role in the movie 'SATHI LEELAVATHI'.He was also the first film actor to become a chief minister of the state of Tamil Nadu.
...
2. Sivaji Ganesan:-
He born was on 1 October 1928 and died on 21 July 2001. His original name was Villupuram Chinnaiah Ganesan .In 1952; kamala was married by sivaji ganesan and had 4 children. Later in 1950's he started his own production house to produce films in the name SIVAJI PRODUCTIONS He had a honorific name 'NADIGAR THILAGAM' for his variety of roles and versatility depicted on screen. With the span of 50 years in cinema he had completed 283 films in all south Indian languages
...
3. Vijaya T Rajendar:-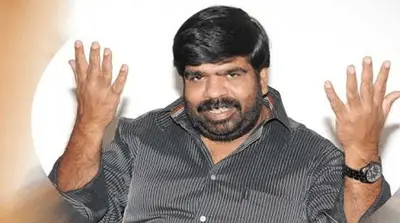 ...
His full name is Vijaya Thesingu Rajendar. He was born on 9 May 1955.He is a well-known Indian actor, director, screen writer, composer and playback singer. He was born in Mailaaduthurai. He married Usha and has three children .He also has a production company with a name 'SIMBU CINE ARTS'.
4. Rajinikanth:-
...
Formerly known as Shivaji Rao Gaekwad. He was born on 12 December 1950. He is known by his common stage name Rajinikanth and later got the title ' Superstar Click to look into! >> Read More... ' by his fans. Early on, he was working as a bus conductor in Bangalore Transport Service which was when he began acting in plays. Later in 1973 he joined the Madras Film Institute and pursued his diploma in acting. His debut film was 'APOORVA RAAGANGAL' in 1975 directed by director K.Balachandar. He was the highest paid actor equivalent to Jackie chan at the time of the movie SIVAJI in which he earned RS.26crores.
5. Vijayakanth:-
...
Formerly known as Vijayaraj Azhagasundaram. He was born on 25 August 1952. One of the well-known Tamil speaking actor and politician. His debut film was "Inikkum Illamai"in 1979 directed and produced by M.K.Raja. 'Captain Cine Creations' a film production house was started by R.K.Sudeesh, Vijayakanth's brother-in-law and Vijayakanth.
...
6. Chiyaan Vikram Vikram is from the Tamil family. His father is Chr >> Read More... :-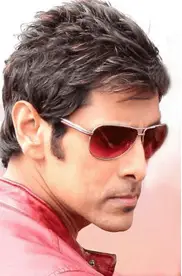 ...
Actor Vikram was born on 17 April 1966. His original name is Kennedy John Victor. He is professionally known as Vikram or 'Chiyaan' Vikram where the title 'Chiyaan' came from his character name in the movie Sethu. En Kadhal Kanmani in 1990 was his debut film, directed by T.J.Joy and produced by C.Selvaraj. However, he got success name only after Bala's tragedy film Sethu in 1999. He grabbed his National Award in the year 2003 for best actor in the film Pithamagan directed by Bala. In this film he acted as a grave digger with autism spectrum disorders.
7. Ajith Kumar Ajith Kumar is a prominent Tamil film actor, model >> Read More... :-
Actor Ajith was born on 1 May 1971. He started his career as a supporting actor in Tollywood. He gained his critical recognition for his Tamil thriller ' Aasai Click to look into! >> Read More... ' which was a break in his acting career. Adding to his acting career Ajith Kumar also participated in British Formula 3 season as a formula two racing driver in 2004.
8. Sivakarthikeyan:-
Actor Sivakarthikeyan was born on 17 February 1985. He completed his Engineering degree in J.J.Engineering college,Trichy. While pursuing his Engineering degree he started his career by participating in 'Kalaka Povathu Yaar' as a stand-up comedian and mimicry artist. Now, he is a successful actor and playback singer. His movie ' Ethirneechal Ethirneechal is a Tamil daily soap series focusing >> Read More... ' gave him a break as a hero in the Tollywood industry. The film was produced by Wunderbar films.
9. Santhanam:-
He was born on 21 January 1980. He is now an actor but predominantly was a comedian in Tamil films. He started his career as a comedian in television shows like ' Lollu Sabha Lollu Sabha is a Tamil television series. The show >> Read More... ' etc. He was then given a chance by actor Silambarasan in his film Manmadhan in a supporting role.
10. Shiva:-
He was born on 10 December 1982. He is also known as Mirchi Shiva. He is also called 'Agila vulaga superstar' by his fans. He had previously been a radio jockey in Radio Mirchi. He rose to fame after his debut film 'Chennai 6000028' directed by Venkat Prabhu Venkat Prabhu is a multifaceted and multitalented >> Read More... .