Mohanlal is undoubtedly one of the greatest actors in South Indian Film Industry and choosing the best ten from the numerous roles he has done is a very tough job. Here, I have listed ten of his best and most famous roles.
1. Kunhikuttan in Vanaprastham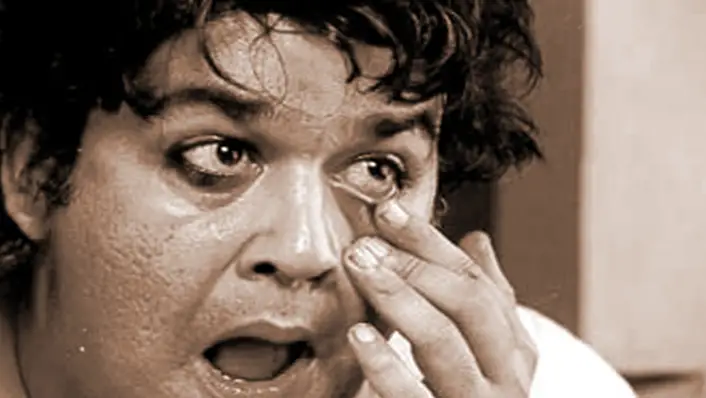 ...
Vanaprastham tells the story of a Kathakali artist, Kunhikuttan, who falls in love with Subhadra, a widow. This character is still considered one of the best in his entire career. The actor learned Kathakali for this movie.
2. Nandagopan in Kamaladhalam
...
In the 1992 Sibi Malayil Sibi Malayil is an acclaimed director in Malayalam >> Read More... movie, Kamaladalam, Mohanlal plays the role of a dance teacher at Kerala Kala Mandiram, who turns into a drunkard after the death of his wife. His outstanding ability to deliver emotions in the right amount can be seen in this movie too.
3. Unni In Pavithram
...
The movie tells the problems faced by Unni after the unexpected birth of a sister. He gives up his career, love life, etc. for his sister who abandons him later. In the last scene of the movie, Mohanlal moves everyone to tears with his soulful acting, and this is surely one of his best.
4. Jayakrishnan Bio coming soon... >> Read More... in Thoovanathumbikal
...
This is a movie based on Padmarajan's novel Udakkapola, and is directed by Padmarajan himself. The movie is about 'Jayakrishnan' who struggles to decide whom to marry among the two girls he falls in love with. This is still the favorite movie of many people.
...
5. Sethumadhavan Sethumadhavan, who is popularly known as Sethu, is >> Read More... in Kireedam

...
The movie Kireedam is the story of 'Sethumadhavan', the son of a cop, whose life went downhill after his involvement in a fight to save his father. In this movie, Mohanlal wonderfully portrays the emotional outbursts of the ordinary young man.
6. Govardhan in Kaalapani
...
The Priyadarshan movie, Kaalapani, tells the story of Indian freedom fighters brought to the jail 'Kalapani' in Andaman and Nicobar islands. This movie has a perfect mix of patriotism and love and leaves a strong mark.
7. Thomas Chacko in Sphadikam
'Aadu Thoma' in the movie Sphadikam is one of the most widely accepted characters played by Mohanlal. The plot of the movie is of a boy who runs away when he was young and returns as a rowdy but is good- hearted. The movie contains heroic fights but at the same time depicts the strong emotions of love.
8. Mangalaserry Neelakandan in Devasuram
Devasuram is a 1993 movie directed by I. V. Sasi, which is a wonderful amalgam of revenge and love. This is still considered to be one of the finest movies of Lalettan.
9. Jagannadhan in Aram Thamburan
Aram Thampuran is the story of 'Jagannadhan' who makes his friend buy a kovilakam and end up helping the villagers in conducting the annual village festival. Meanwhile, he falls in love with Unnimaya. The wonderful chemistry between Lalettan and Manju Warrier Manju Warrier is a South-Indian film actress, born >> Read More... made this movie an all time favorite.
10. Remasan Nair in Thanmathra
In Thanmathra, Mohanlal plays the role of an Alzheimer's patient. This is a typical family movie, and Mohanlal has lived the character. The movie brings tears to all those who love their family and is one of his greatest character as an actor.