1. Devasuram (1993)
Though directed by I.V Sasi, Devasuram is still considered writer Ranjith's movie. Such was the impact of the screenplay. Starring Mohanlal and Revathy, this story of two warring families had been a huge success. The sequel Raavanaprabhu, though popular, was not up to the mark.
...
2. Kireedom (1989)
Another Mohanlal starrer, Kireedom was directed by Sibi Malayil Sibi Malayil is an acclaimed director in Malayalam >> Read More... . Packed with emotion, drama, and action, and blessed with a brilliant screenplay, it was one of the best Mohanlal movies ever. The sequel Chenkol was also a success.
...
3. Aavanazhi (1986)
...
Mammootty plays his iconic character, Inspector Balram in this I.V Sasi flick. The story showcased his fall after a breakup, and his struggles to get back on his feet. Inspector Balram is among the first of those cop roles who work outside the law to bring down criminals. The sequel Inspector Balram was more intense and action packed.
4. Oru C.B.I Diarykurippu (1988)
...
Another Mammootty starrer, this investigative thriller launched the biggest movie franchise in Malayalam. Oru C.B.I Diarykurippu was followed by Jagratha, Sethuramaiyyar C.B.I, and Nerariyan C.B.I. The brilliant C.B.I officer played by Mammootty became his most famous character. Directed by K. Madhu, the movie also had Jagathy Sreekumar Jagathy Sreekumar, a famous Indian film actor know >> Read More... , Suresh Gopi Malayali by birth, Suresh Gopinath, also known as >> Read More... , and Mukesh in prominent roles.
5. Naadodikaattu (1987)
...
The hilarious pair of C.I.D officers Dasan and Vijayan, played by Mohanlal and Sreenivasan, made their first appearance in this Sathyan Anthikkadu directorial. The movie narrated how two jobless youths end up in Chennai, and after a series of funny accidents, become C.I.D officers. The film was followed by Pattanapravesam and Akkareyakkareyakkre.
...
6. Irupaathaam Noottaandu (1987)
...
Irupathaam Noottaandu had Mohanlal playing the iconic smuggler Sagar Alias Jacky. The gangster movie, directed by K. Madhu, also had Suresh Gopi in a prominent role. The brilliant script and the tight action sequences made the film a huge success while the sequel, Sagar alias Jacky by Amal Neerad Amal Neerad, an Indian Film Director, Producer, an >> Read More... was a poor shadow of the original.
7. Ramji Rao Speaking (1989)
Made by Siddique and Lal, Ramjirao Speaking had Innocent, Mukesh, and debutant Sai Kumar He was born on July 27, 1960 in Vijayanagaram, And >> Read More... in the lead. The movie was a laugh riot and garnered praise and box-office success upon release, prompting a sequel, Mannar Mathai Speaking-another epic comedy. But the third movie in the series, Mannar Mathayi Speaking 2 was directed by Mamas and turned out to be a total shipwreck.
8. In Harihar Nagar Click to look into! >> Read More... (1990)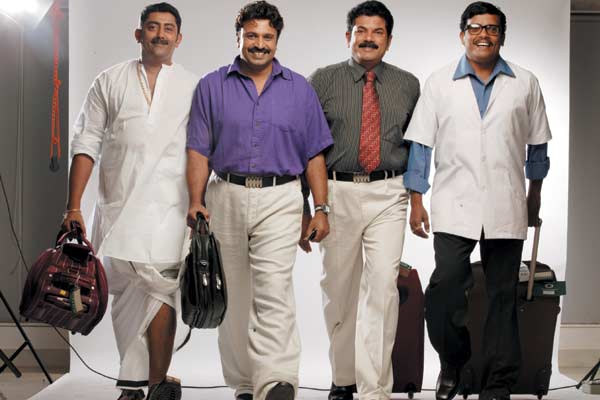 Another Siddique-Lal directorial, and another laugh riot. Starring Mukesh, Siddique, Ashokan, and Jagadeesh, this movie told the tale of four neighbourhood youth who try to woo the same girl and end up in something bigger than they expected. It was followed by To Harihar Nagar and In Ghost House Inn-both poorly made.
9. Kilukkam (1991)
The evergreen laugh riot starring Mohanlal, Revathy and Jagathy Sreekumar, was directed by Priyadarshan. Many consider this movie one of the best ever comedy flicks in Malayalam. The sequel Kilukkam Kilukilukkam Click to look into! >> Read More... failed to meet expectations despite having a talented cast including Jayasurya, Kunchacko Boban Kunchacko Boban is a handsome young guy who got in >> Read More... , and Kavya Madhavan Kavya Madhavan is an Indian artist but shines in t >> Read More... .
10. Samrajyam (1990)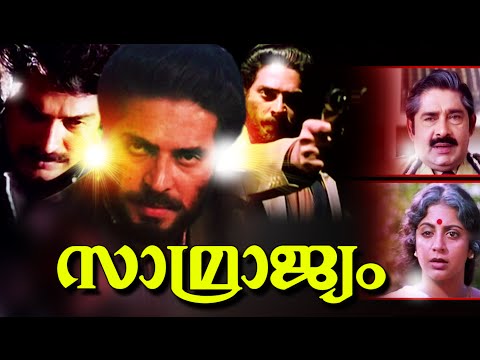 This gangster drama was directed by Jomon and had Mammootty in the lead. The movie's cult status led to a sequel, directed by Tamil director Perarasu. Samrajyam 2: Son of Alexander was a disaster, and it effectively destroyed the main lead Unni Mukundan's career.