Medical movies have been a prominent sub-genre in the film industry. The advent of the pandemic has thrust medical personnel into the spotlight. From nerve-wracking thrillers uncovering corruption in the medical field to the heartbreaking portrayals of illnesses, here are the top 10 molly wood medical movies to watch for a dose of medical entertainment. 
1. Athiran 
Athiran is a 2019 psychological thriller movie starring Fahadh Faasil Born in 1983, Fahadh Faasil is known for his works >> Read More... and . The movie is directed by Vivek and produced by Raju Mathew Raju Mathew was born in 1937 and passed away in 20 >> Read More... . The story revolves around a doctor assigned to inspect a mental asylum and eventually grows close to one of the patients diagnosed with autism. In a series of plot twists, the true nature of the asylum and the doctor is revealed.
...
2. Om Shanthi Oshana
This 2014 commercial hit is a rom-com starring Nazriya Nazim This bubbly girl with expressive eyes was an ancho >> Read More... and Nivin Pauly Nivin Pauly is predominantly a Malayalam actor. Bo >> Read More... . Directed by Jude Anthany Joseph Jude is a famous Malayalam film director who was b >> Read More... , the movie follows Pooja as she goes through her school life and then college, focused on her long-time crush, Giri. Pooja pursues a career in medicine and attends medical college. The movie portrays the life of a medical student in Kerala in the second half of the movie.
3. Apothecary
This 2014 medical thriller starring Suresh Gopi Malayali by birth, Suresh Gopinath, also known as >> Read More... , Jayasurya, and Abhirami, among others, tells a touching tale of a man's struggle between medical ethics and his responsibility to save lives. Touching upon issues including human clinical trials and ethical consent, the movie is a must-watch for fans of the medical genre.
...
4. Zachariyude Garbhinikal
Zachariyude Garbhinikal is a comedy movie released in 2013. Directed and written by Aneesh Anwar Aneesh Anwar is a Malayalam film director who work >> Read More... , the movie revolves around a gynecologist and his experience with five of his patients. The movie sheds light on the various complications and stories of pregnant women. The movie stars Lal, Sanusha, and Asha Sarath Asha Sarath, famous for her role in 'Kumkumap >> Read More... , among others.
...
Directed by Lal Jose Best known in Malayalam cinema, Lal Jose is a film >> Read More... , the movie is a medical drama starring Prithviraj and Pratap Pothen in the lead roles. The movie follows the life of Dr. Ravi Thakaran after he is accused of medical negligence resulting in the death of a little girl. The movie's heart-touching portrayal of a service-minded doctor was much appreciated upon its release.
...
6. Joseph
Joseph is a 2018 crime thriller revolving around malpractice in a private hospital. The titular character of Joseph is played by Joju George Joju George was born on 22nd October in 1977. He w >> Read More... , and the other cast members include , Athmiya Rajan, and Malavika Menon Malavika Menon is the budding actress in Tamil and >> Read More... , among others. The movie was a commercial hit and received several prestigious awards.
...
7. Virus
This 2019 medical thriller movie is based on the Nipah virus spread in Kerala. Directed by Aashiq Abu Aashiq Abu known for his work in Malayalam Cinema, >> Read More... , the movie showed people infected by the virus and how the state battled with it, finally declaring the state Nipah free after a heavy battle. Drawn from real experiences, the movie is a tribute to the countless people in the medical sector who worked together to prevent a wider spread of the deadly virus.
...
8. Ulladakkam
This 1991 psychological movie follows the journey of Dr. Sunny, a psychiatrist, and one of his patients, Reshma. The movie explores various psychological phenomena and is an interesting watch for all medical genre fans. The film is directed by Kamal and stars Mohanlal, Shobana, and Amala in the lead roles. 
...
9. Dr. Patient
Dr. Patient is a comedy movie set in a mental hospital. Directed and written by Viswanathan, the movie revolves around a compassionate doctor and the managing director of the hospital who disagrees with the doctor's approach towards the patient until another person enters, claiming he is the actual doctor. What ensues is a comedic identity mishap. The cast members include Jayasurya, Mukesh, and Radha Varma.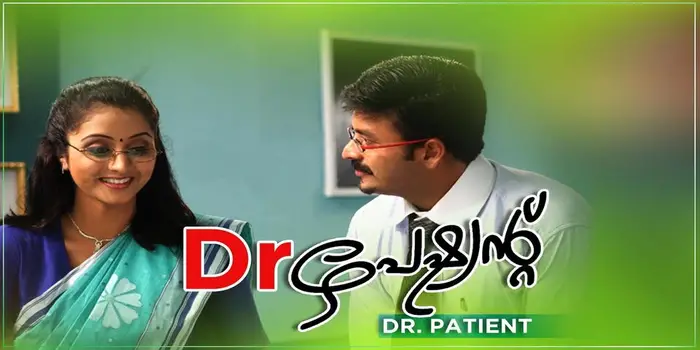 10. Madhuram 
Madhuram is a 2021 rom-com starring Joju George, Shruthi Ramachandran, Arjun Ashokan Arjun Ashokan is an upcoming Indian actor in the M >> Read More... , and Nikhila Vimal Nikhila Vimal is a Malayalam actress, and a classi >> Read More... , among others. Directed and written by Ahammed Khabeer Bio coming soon... >> Read More... , the movie looks into the medical setting from the perspective of the bystanders of the patients in a hospital. The movie shows the evolving relationship as two bystanders build a budding friendship based on comfort and support as their loved ones recover in the hospital.