1. SHIVA RAJKUMAR
We know Nagaraju Shiva Puttaswami, by his stage name Shiva Rajkumar Shiva Rajkumar is the populous Kannada actor, who >> Read More... . He is the eldest among his siblings. Shiva is an Indian film actor, producer, Television presenter, and also Playback singer. He has contributed to over more than 120 movies in Sandalwood. His first film was Anand in 1986. He has a lot of experience working in the industry for more than 34 years. The most remarkable movies of his career are Janumada Jodi, Om, Anand, etc. He has sung songs like Laali Suvvali, Jai Bhajarangi, Re Re Bhajarangi, Thillana Thillana, Seere Seere Seere, etc.
...
2. PUNEETH RAJKUMAR
Puneeth Rajkumar Puneeth was born on 17th March 1975 in Madras, Tam >> Read More... was born and bought up in Chennai, Tamil Nadu. He has a brother Shiva Rajkumar who is a popular actor in Sandalwood. He is the youngest son of Rajkumar. He is not only a good actor but also a singer, producer, and Philanthropist. He is the highest-paid actor in the Kannada film industry. He debuted in the film industry when he was just six months old in Premada Kanika. He sang for the movie Vamshi, the song Jothe Jotheyali. He also hosted Kannada Kotyadhipati, the Kannada version of Kaun Banega Crorepati Kaun Banega Crorepati or KBC is a popular televisi >> Read More... . He had also won the best child artist in the year 1985. Puneeth was a fitness freak and had maintained a good physique. He was one of the best actors cum singers of Sandalwood. From 1981, Puneeth had been singing in films, and his first song is in Bhagyavantha. He had not only sung for him but also lent his voice to other actors too. In 1985, he sang two songs in his acting venture, Bettada Hoovu. The film grabbed him the National Award for the Best Child Actor. Appu, Veera Kannadiga, Maurya, Rishi, Jackie, Power, Krishna Rukku Click to look into! >> Read More... , Uppi 2, Killing Veerappan Click to look into! >> Read More... , Doddamane Huduga, Chowka, Anjani Putra, Geetha, Girmit, French Biriyani and "Yuvarathanaa" are some of the films, which he crooned. Puneeth died on 29th October 2021 due to a massive cardiac arrest.
...
3. UPENDRA RAO
...
Tholi Tholi Ga is one of the latest songs by Upendra Rao Upendra Rao is an Indian actor, who was born on 18 >> Read More... . He is a filmmaker and works in Kannada films. He is an actor and a politician too. He is known for films such as Upendra, A, Hollywood, Super; I Love You, etc. His career started as a writer and assistant director. The first film he directed was Tharle Nan Maga in the year 1992. He also directed movies, including Shhh, in which he featured as a fake police officer in the movie Shhh! He received his first male actor award in the year 1999 for movie A. he is also known as the best singer and lyricist in the film industry.
4. SUDEEP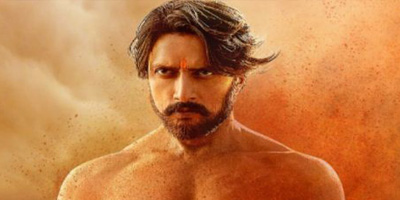 ...
' Sudeep Sanjeev Sudeep, known by the short name, Sudeep is >> Read More... ' was born on 2nd September 1973 in Mysore. He continuously took over the Filmfare award for the best actor in Kannada for three years. He also hosted the television reality show Big Boss Kannada. He learned his acting from Roshan Taneja School of Acting in Mumbai. He has also sung songs like O Sona O Sona, Kamali Kamali, Jeena Jeenaya.
5. GANESH
...
' Ganesh Ganesh is an Indian actor and a producer who predo >> Read More... ' is known as an actor, film director, producer, and Television presenter. He was titled with the name Golden star after the success of Mungaru Male. He acted for television series and telefilms, which are still unreleased to date. Ganesh got fame after working in TV series and thought of entering Sandalwood. Aalochana, Uppu Huli, Dhaga Dhagaare some of his voice behind the songs.
...
6. VIJAY RAGHAVENDRA
...
Vijay Raghavendra Born in Bengaluru, Vijay Raghavendra is an Indian >> Read More... is most popular for his movie Chinaari Mutha. He is handsome and fit for any role given to him. He is a film actor, film director, playback singer, and television presenter. He came into the movies because of his uncle Rajkumar. He is the winner of Big Boss Kannada one and judged drama Juniors for three seasons. Baa Maall, Aliside Usaiagide, Phone Booth are some of his songs.
7. SRIIMURALI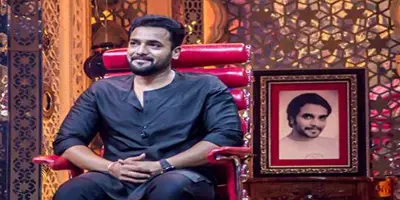 ' Srimurali Srimurali is an Indian Actor showcasing his talent >> Read More... ' is the brother of Vijay Raghavendra. He was born in Bangalore on 17th September 1981. He is well known for his acting in Sandalwood. He was awarded the Karnataka state film award as the best actor in the year 2004-05. He made his first debut film Chandra Chakori Chandra Chakori is a Kannada serial which has a mo >> Read More... . He produces films under the banner Sowbhagya pictures. He has sung some songs, including Haye Diwaana, Bhara Bhara Bharaate .
8. YASH
'Yash's real name is Naveen Kumar Gowda. He has not only acted in several movies in Sandalwood but also has sung some songs. One of the best movies he recently did was KGF chapter one, and KGF chapter two is scheduled to be released in 2020. The very first time we saw Yash in Tele serial Nanda Gokula Click to look into! >> Read More... . Kokh Ke Rath Mein, Sultan are the songs he sang for his movie KGF.
9. CHIKKANNA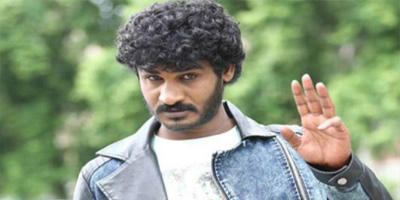 ' Chikkanna Chikkanna was born in Ballahalli district of Mysur >> Read More... ' is known for his comedy acting and appears in comic roles in Sandalwood. He officially started his career in comedy shows and then persuaded in prank shows. He has written the lyrics for the track Kuntebille. The film movie was featured in Kirataka. He has contributed to more than 70 films in Sandalwood. With comedy, he also sang some amazing songs like Annange Love, Kannale, etc.
10. JOGI PREM
Jogi Prem Prem is a multi-talented celebrity. He is a Film D >> Read More... is not only known for his directing and acting skills, but also for his singing. He has sung many songs in Kannada cinema. He is one of the star directors of Sandalwood. He is known off the stage as Kiran Kumar Kiran Kumar is an Indian Bollywood actor who has w >> Read More... . Jogi Prem has sung Eepreethi Yeke, Baadigege, Harakalu Angi, Odole, Banda Banda, Hodimaga songs.