After the grand success of the national Bigg Boss Bigg Boss Tamil is the Tamil language version of t >> Read More... (Main TV Industry), the regional Bigg Boss has also started and is gaining grand success. Many big celebrities are following the show. In the year 2013, Bigg Boss Kannada was started and now, it has completed four seasons, with a fifth set to release this year.
List of top 10 celebrities who have appeared in Bigg Boss Kannada are:
1. Yogesh Kannada Yogesh also is known as Yogi, or Loose Maada is a >> Read More...
And Indian national, born in Bangalore, Yogesh is approximately twenty eight years old. He is also known as Loose Maada and Yogi. He has appeared in many movies in the Kannada Industry like Duniya (his debut movie) (2007), Nanda Loves Nanditha (2008), Raavana (2009), Punda (2009), and Preethse (2009).
2. Rajesh
...
Rajesh struggled to enter the Bigg Boss house as a contestant, and only appeared as a celebrity guest. Previously one of the big names of the industry, he soon lost it all, including his mental health. In the show, he is seen losing his cool when the housemates play the mental hospital game.
...
3. Rakshit Shetty Rakshit Shetty is a Kannada film actor and directo >> Read More...
He was the director of the movie Ulidavaru, and Rishab Shetty Rishab Shetty is a Kannada film actor and director >> Read More... was the actor of the movie, who played the character of Raghu. The news is that now, that the tides have turned and Rishab Shetty will direct Rakshith Shetty in a movie.
...
4. Sathish Ninasam Born with the name of Shivakumar on June 20 in Yel >> Read More...
He is an actor in the Kannada Industry. He has made a lot of good movies in Kannada, which were a hit. He has acted in movies like Lucia, released in the year 2013, Beautiful Manasugala released in the year 2017, and Drama released in the year 2012.
...
5. Bullet Prakash Normally movie comedians can boast of a higher num >> Read More...
...
He has appeared in more than 325 films. The majority of his movies have been comedies. He is also active in Politics. He is a member of the Bharatiya Janata Party. He has made movies like Mast Maja Maadi (released in 2008), Mallikarjuna (released in 2011), Aryan (released in 2014), and Aithalakkadi (released in 2010).
...
6. Malashri
She is an actress in the Kannada Cinema Industry. She appeared as a celebrity guest in one episode in Bigg Boss. She is an actress from the 90s. She has done movies like Puttamalli (released in 1995), Policena Hendthi (released in 1990), and Boys (released in 2017).
7. Rajesh Nataranga Rajesh Nataranga is a famous Indian actor and writ >> Read More...
He is very famous personality in Kannada cinema. He has written screenplays for some of the Kannada movies. He has gained popularity from the movies like Moggina Manasu and Just Maath Maathali. He is also interested in plays and dramas.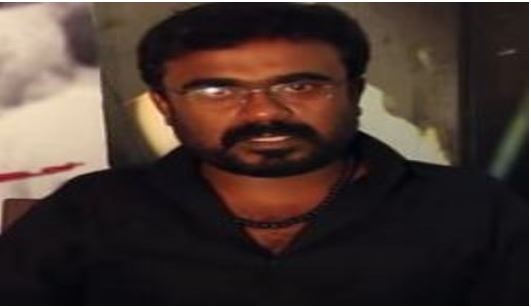 8. V. Ravichandran
He appeared as a celebrity guest on Big Boss Kannada and also shared the stage with the host Sudeep. He also acted with Sudeep in the movie Maanikya. His movie Drishya is doing well at the box office.
9. Rishab Shetty
He is an actor as well as a director. He is married to Software Engineer Pragathi Shetty. He was a part of the movie Lucia and Home Stay Click to look into! >> Read More... .
10. Sheela M Bajaj
She is a famous Numerologist. She has guided more than 30,000 clients. She is part of many News Channel and magazines. She has made predictions in many of the channels like CNBC, Daily TV, and TEZ.