Sandalwood is also gradually becoming the cynosure of all eyes through its good endeavors. Well, what makes the films click? The immediate answer would be the lead actor and actress. After consider these two only one would think about the story, director etc. but again this situation is changing and now the audiences have also started looking for the script, director etc). Well, the topic of discussion now is the top actresses of 2016. These actresses have carved a niche for themselves through their talent. Some do many films and gain the soft corner of the audiences while some only do few films, still gain the audience's liking. Whatever it is, it's the talent along with their charisma on screen that counts at the end of the day. Now, let's see the top 10 actresses of Sandalwood in 2016. The list is in not in any particular order.
Rachita Ram Rachita ram is a Kannada film and TV actress who m >> Read More...
...
The movie Bulbul was the first venture of Rachita Ram in Kannada and the movie proved to be a successful one. She had a good television career too. Dil Rangeela Click to look into! >> Read More... , Ranna and the recently released Chakravyuha are some of her Kannada films. She has acted opposite some of the topnotch actors of Kannada film industry and has carved a niche for herself. She is now busy with a couple of coveted projects.
' Haripriya Shruthi is the original name of Haripriya, who is >> Read More... '
...
Manasugula Mathu Mathura was the debut venture of Haripriya in Sandalwood. Kallara Santhe, Chuleveye Ninna Nodalu and Ugram made her famous in Sandalwood. In 2016 she acted in Ricky and Ranatantra. She was the most happening heroine of Kannada film industry for some time. Haripriya has also acted in Telugu and Tamil films.
Ragini Dwivedi Ragini is born and brought up in Bangalore. Ragini >> Read More...
...
Veera Madakari Click to look into! >> Read More... was the debut movie of Ragini Dwivedi in Kannada and that film fetched her award. It was also a commercial hit. Kempe Gowda Kempegowda is an Indian actor who has primarily wo >> Read More... , Bangari, Shiva and Ragini IPS Click to look into! >> Read More... are some of her other hits in Sandalwood. In 2016, she acted in Parapancha.
''
...
The National award winning actress has tried her luck in all the four South Indian languages. She kickstarted her career in Kannada with Raam that went on to become a hit. Vishnuvardhana is another film of hers that received rave reviews. Kathe Chitrakathe Nirdeshana Puttanna and Kalpana 2 are her 2016 endeavors in Sandalwood.
...
Radhika Pandit Radhika Pandit another example of a home grown act >> Read More...
...
Radhika Pandit, popularly known as hattrick heroine, has proved her mettle in Sandalwood and is a recipient of several awards in this industry. Huduguru, Bahaddur, Drama, Mr. and Mrs. Ramachari are some of the films that helped her gaining this successful position. In fact, she had acted in six Kannada films in 2012. Zoom is her 2016 release.
Pooja Gandhi Pooja Gandhi is a famous actress in the Kannada fi >> Read More...
...
The successful Kannada film Mungaru Male saw the rise of another Kannada actress, Pooja Gandhi. After that she started concentrating more on Kannada films. Budhivanta and Taj Mahal are a couple of hit films of Pooja. Now she is an established actress of Sandalwood.
Remya Nambeesan Remya Nambeesan is a chirpy young Indian actress, >> Read More...
Ramya made her Kannada debut with the movie Style King Click to look into! >> Read More... , which happens to her 50th movie. Now she is also geared up for her second release in Kannada. Ramya has acted in Tamil, Telugu and Malayalam too.
Divya Spandana Divya Spandana, born on November 29, 1982, known >> Read More...
Divya is popularly called as the "Golden Girl of Kannada cinema.. She started her career with the Kannada movie Abhi and since then there is no looking back for this talented actress. Sanju Weds Geetha and Tananam Tananam are some of her successful ventures. She is still active in Sandalwood after working here for many years.
Bhavana Menon Bhavana, a Malayalam Actress, was born in Thrissur >> Read More...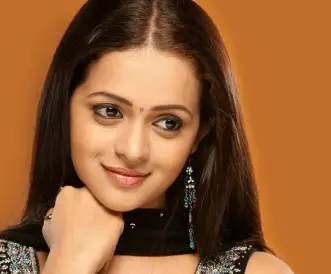 Jackie was the first Kannada film of Bhavana and the film was a great hit. Even her second film Vishnuvardhana received good response. Bhavana is busy now in Mollywood.
Aindrita Ray Aindrita Ray is a prominent Kannada actress, who h >> Read More...
Meravanige is the debut venture of Aindrita Ray in Kannada and she has been associated with some commercially profitable Kannada films including Manasaare and Paramathma. Her 2016 venture is Mungaru Male 2.