We have a liking for our celebrities and get to see them both on screen and off screen. But one thing that we are always curious is how will our favorite Kannada actresses look without makeup? The make-up artists give a complete transformation to them sometimes thereby changing their image. Everyone likes to look beautiful, isn't it natural that the celebrities also are given this drastic image transformation? But again , of late, we get to see the celebrities even without makeup in some films. And we get to see them without makeups off screen too. So with or without makeup these celebrities impress us with their acting skills.
Bhavana Menon Bhavana, a Malayalam Actress, was born in Thrissur >> Read More...
...
Bhavana Menon is a cute actress who has played the quintessential sprightly girl in her all her regional movies. This is how this Mythri and Bachchan actress looks without makeup.
' Haripriya Shruthi is the original name of Haripriya, who is >> Read More... '
...
This bubbly and hardworking actress who has acted in films like Ranna and Bullet Bhasya was a happening actress in Sandalwood, thanks to the hit film Ugramm. She has not restricted herself to Kannada, but had done films in Malayalam, Telugu, and Tamil as well. Well, a shot of her without makeup.
Nithya Menen Born on April 8, 1988 Nithya Menen is indeed a sta >> Read More...
...
Nithya Menen has also tried her luck in all the four regional languages. This talented Myna actress looks thus without makeup.
Pooja Gandhi Pooja Gandhi is a famous actress in the Kannada fi >> Read More...
...
The success of Mungaru Male made Pooja a full-time artist in Sandalwood. This is the photo of Pooja without makeup.
...
...
This actress made her debut with Kannada and the film was Porki. So shouldn't she be surely included in this list?
''
...
Her first Kannada film was Raam which was a success. Vishnuvardhana gained her accolades. Well, how does this cute National-award winning actress look without makeup?
Radhika Pandit Radhika Pandit another example of a home grown act >> Read More...
Well, this is one actress who has never tried her luck in other regional languages other than Kannada. Riding high in the success of her recently released Santhu Straight Forward Click to look into! >> Read More... , this actress' journey from television to movies is indeed appreciable.
Ragini Dwivedi Ragini is born and brought up in Bangalore. Ragini >> Read More...
After the success of her debut film Veera Madakari Click to look into! >> Read More... , Ragini became one of the most sought after leading actresses of Sandalwood. Now let's take a look of this actress without makeup.
Divya Spandana Divya Spandana, born on November 29, 1982, known >> Read More...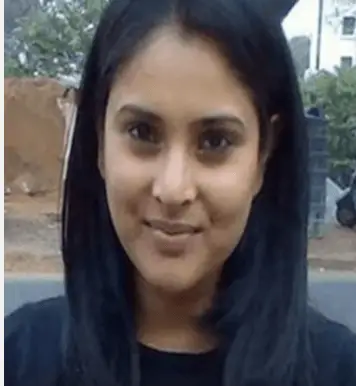 Ramya, the golden girl of Sandalwood, has recently mesmerized the Kannada audiences with her performance in Nagarahavu. This is one of her photos without makeup.
Rachita Ram Rachita ram is a Kannada film and TV actress who m >> Read More...
This Bulbul girl attracted the Kannada audiences through her characters onscreen and is now busy with a couple of films. So we finally end this article with this cute actress' photo.