We all have favorite movie stars and constantly stalk them on their social handles. But today, we have come up with some recent Bollywood stars continuously blowing our feeds with super cool pictures. Here we go! Do have a look; you might have missed something.
Sasha never fails to amuse the fans with his Instagram game. Here's another delight for the followers. He is on a family vacation to Europe. It's been a treat for all of us for a couple of days as shahid is super active on social media. From sharing lovely family moments to fiery pictures with his lady love. Our beloved Kabir is setting Instagram on fire. Mrs. Kapoor is also not less than any social influencer when it comes to styling and content game. The couple is taking over the internet often these days. The couple has set high couple goals as Mr. Kapoor seems to have a great sense of work-life balance.
...
2. Arjun Kapoor And
The love birds, Mala and Arjun, flooded social media for almost a week. The couple went on a vacation to Paris. It was Mr. Kapoor's 37th Birthday, so the two decided to make it memorable by spending time with each other and having fun. Two of them flooded the internet adoring each other, exploring the streets of Paris, feeding food to one another, and chilling. As the Actor is up with a thrilling movie, "Ek Villain Returns," the break was mandatory to spur up for the promotion spree. The Yoga Enthusiast, Mala, was seen capturing the beau Arjun many times, which made the fans drool over him more. They had a good time.
The Pataudi daughter keeps on traveling, exploring, and enjoying life. Last month the actress went for a vacation, where she was spotted wearing a trendy rainbow bikini raising the temperature. She is always on our feeds with something new, leaving us all splendid with her beauty and style. The Khan girl loves to travel and visit new places. Recently, she went to Spain with her friends and was caught enjoying herself in the valleys of Kashmir. The palang tod girl has got all her Holiday pictures on point. She loves Sea, sand, mountains, and whatnot. You name a place in nature's lapse, and she's there to take you on holiday through her pictures.
...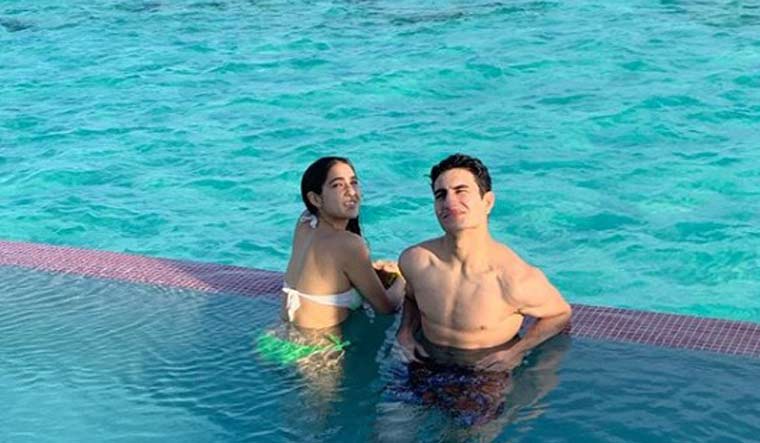 Before the England series, the skipper, Virat, was off for a short break with his clan to the Maldives. Sharing some super hot beach looks. The couple blazed the internet. Fans always crave to have more Virushka content. This time we were fortunate enough to get a small video of Anushka riding a bicycle with Tamika. It is undoubtedly short by Virat, and fans went gaga seeing the cute video. The solo bikini clicks of the new mom left us all stunned. Lastly, the couple also nailed the airport look, which was a cherry on the cake for fans.
...
The Bebo is off to the UK and was recently spotted enjoying a concert with her bundle of joy and doting husband. The couple was spotted enjoying shopping. Her adorable pictures with Taimur and Jeh never fail to set records. The madness for the babies and the Khan family continues to break the internet. Recently cuddling under a rainbow photo of a mother-son duo is seen crashing the internet. Check out the sweet delights to light up your mood and feel the love.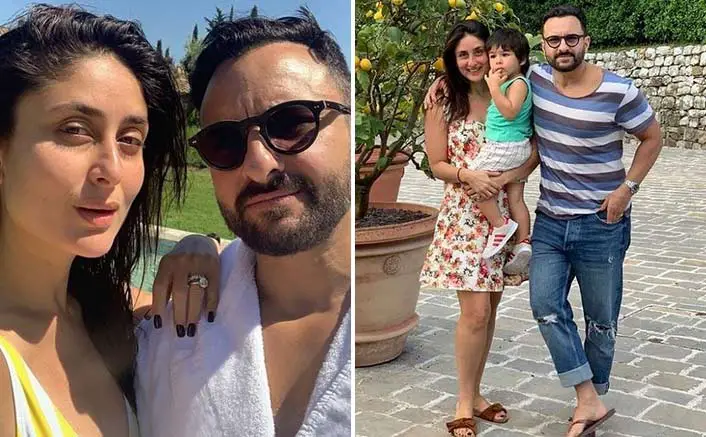 ...
6. Kunal Kemmu
The Khan's son-in-law is always on some new adventure. His love for bike rides and boys' days out never let him overshade his love and care for his family. Kunal is undoubtedly an adventure lover, but at the same time, he is for sure a great father and a lovely spouse. In early June, the actor had been seen having fun with his guy gang, which had Shahid, Ishaan, and others. The boy's group left us all gazing at their pictures for hours. The bike rides, the water dives, and all the fun they had made us want to go on a trip with our friends. Soon after the adventure spree, Kemmu was out with family, taking Inaaya and Soha on a trip. People love Kunal. He has a massive social media following. During both of these trips, Mr. Kemmu exploded the social platforms with some dashing, adorable pictures.
...
7. Vicky-Kat
It's been a while since we spotted the duo together, but fans are even now enjoying their vacation pictures. Colorful clothes, delicious food, some yacht rides, and of course, their warm love wanted us all to get some more photographs of the super lovely duo. The duo has had hectic schedules recently, but fans continue to wish to see the couple together and feel the warmth of love. Whenever the two post a picture together, all of their fans are enraptured and can't stop smiling and gushing over them.
...
When we talk about Bollywood, how can we miss KJ?. So, he is after the grand success of "Jug Jug Jiyo," KJ was off for a short break with his mother and the kids. Killing the airport look, the actor dropped some super cool pictures taking over Instagram. His twins were spotted twinning as they accompanied their father to London. He was spotted having a good time with dear friend and enjoying Yash and Roohi's company. He was also chilling with the Soon-to-be Mommy, his childlike actress Alia. All fans were happy to see Alia having fun.
...
9. Karishma Kapoor
The sisters have reunited afresh. The Kapoor sisters were spotted again in London. Karishma Kapoor, her hubby, and her son joined her sister on a family holiday. The Kapoor sisters are quite stunners. And whenever they pose for a picture, the love received is hard to handle. The Khans and the Kapoors are having a great time in London. Followers commented even they wished to escape these monsoon rains of Bombay.
The Indo ki jawani actor was spotted enjoying with Wifey these days. Both are in a complete vacation mood and are busy making memories. Recent videos and photos posted by them have left us all splendid. Everything ranging from clothes to location is on point. Both actors have a great social media family and are showered with immense love for their recent posts. All of their captures have such Life is good vibes. Fans liked their vacation look so much that some said they would love to copy the outfits.