A movie corroborates to be a blockbuster when a featured outstanding star cast, in fine feather script and the most big league is the budget to synthesize a movie into action. Bollywood comes up with a collection of more than 100 films a year including a budget touching the stars while others choose to remain down to earth when budget matters. Some of the movies with low budget and not so known star cast proved to be hitting the box office collection because of the strong base. Here is the collection of top ten low budget movies with high earnings which were appreciated in India as well as the world.
1. Paan Singh Tomar Click to look into! >> Read More... :
...
Based on true story of athlete Paan Singh Tomar who was stuck in family issues and to shield them, he decided to retire from the army. He was initially in the Indian army and won medals at international level. Movie breaks ground from Paan Singh Tomar's journey of the army to being encountered on account of vanishing his relative for causing trouble. The movie starring iconic actor Irrfan Khan Irrfan Khan is a noted Bollywood actor who started >> Read More... was produced with a budget of 45 million with the overall earnings of 384 million.
2. Nil Battey Sannata Click to look into! >> Read More... :
...
Nil Battey Sannata pans out to be Swara Bhaskar Swara Bhaskar is a talented Indian actress who is >> Read More... first solo hit. The opening collection was 80 lakhs but after the verdict of critics it hiked up to 3.21 crore in the third week of its collection. The plot of the movie was the struggle of a school dropout maid who desires for the betterment of her daughter and how they join hands together to work hard and complete their education.
3. City Lights Click to look into! >> Read More... :
...
City Lights was produced by Mahesh Bhatt Filmmaker Mahesh Bhatt created a niche for himself >> Read More... with a budget constraint less than Rs.6 crore and box office collection was able to coordinate with budget with the earnings of Rs.8.24 crore. Movie starring Rajkummar Yadav in lead role depicts the hardship of a bankrupt man who migrated to Mumbai in search of work.
4. Peepli Live:
Peepli Live flashes the reality of farmers in India who commit suicide to free themselves and how they are centered around political and media issues. The movie was created with a budget of Rs.10 crore and earned 34.5 crores domestically and 1.1 million internationally. The film was able to resist its position in 83 rd Academy Awards Best Foreign Film Category.
5. Parched: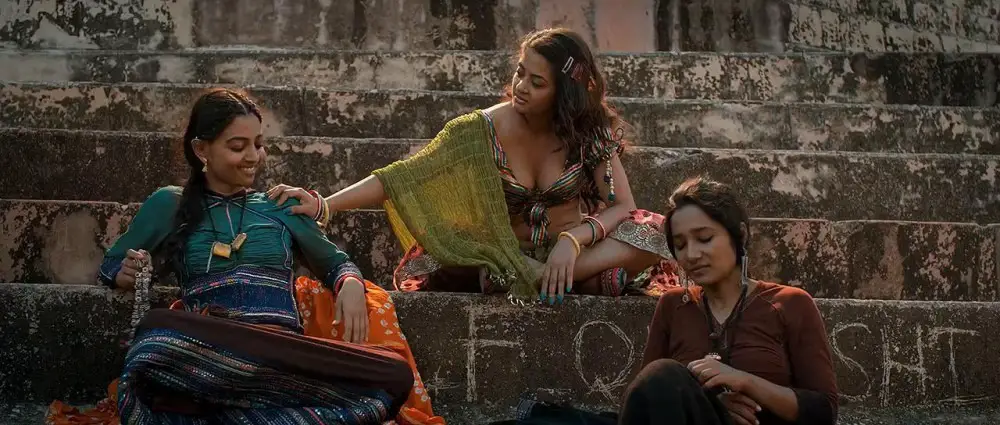 Parched starring Radhika Apte Radhika Apte, an Indian actress was born on Sept 7 >> Read More... and Surveen Chawla Surveen Chawla is one of the leading actress in th >> Read More... directed by Leena Yadav Leena Yadav, a film producer, a director, a screen >> Read More... was surrounded by the dowry system, child marriage, sexual abuse and old village customs. Movie produced with a budget of Rs.10 crore earned high appreciation from critics and earned half of the budget of the movie in 4 days.
6. Talvar:
A mystery thriller based on the double murder case in Noida where suspects and murderers are supposed to come out in ill-suited demeanor. Movie was produced with a budget of 15 crores and hit the box office with a collection of 30 crores.
7. Udaan:
Udaan starring Ronit Roy Ronit Roy (Ronit Bose Roy) was born on 11th Octobe >> Read More... and Ram Kapoor Ram Kapoor is an acclaimed and renowned television >> Read More... in lead roles didn't perform well at box office due to lack of star luster. Movie was able to earn Rs.5 crore with a budget of Rs.2 crore and compete in 2010 Cannes film festival. Movie depicted a young, aspiring boarding school boy escaping himself and his half-brother from the abuse of their father to pursue his dreams as a writer.
8. Vicky Donor Click to look into! >> Read More... :
Vicky Donor starring Ayushmann Khurrana This Vicky donor worked as radio jockey, Video joc >> Read More... and Yami Gautam Yami Gautam is a Hindi television and movie actres >> Read More... in lead roles spring up with a unique concept. The theme revolves around a sperm donor who was not able to upsurge his family and his wife abandoned him to safeguard her respect and being lied to by her husband. The most successful hit commercially as well as critically with the cost of Rs.5 crore hit the box office with a collection of Rs.65 crore.
9. The Lunchbox Click to look into! >> Read More... :
The Lunchbox starring Irrfan Khan, Nimrat Kaur Bollywood actress Nimrat Kaur was born on 13th Mar >> Read More... and Nawazuddin Siddiqui Nawazuddin Siddiqui was born in Budhana in Muzaffa >> Read More... was made with a budget of 22 crores and box office collection of 100 crores. Movie revolves around a widowed man and a heart throbbed woman in search of getting her love back. When she came to know that her husband is having an affair, she tried to move herself to the widowed man whom she unwittingly sends lunchboxes. Movie was showcased in Cannes film festival and International Toronto Film Festival in 2013.
10. Kahaani:
A female centric movie with a morale of a woman which can never fade even if tried. Movie was created with a budget of Rs.8 crore and in terms of box office collection movie flows the river with Rs.78 crores.