Titanic Click to look into! >> Read More... is one of the best movies ever made of all times. James Cameron James Francis Cameron is one of the most successfu >> Read More... is the director of the film. The movie has a romantic plot which revolves around the sinking of the unsinkable, Titanic. played the character of 'Rose DeWitt Bukater'. Leonardo Dicaprio played the character of 'Jack Dawson'. Their pairing created magic on the screen. The most memorable song is 'Every night in my dreams'. The movie's budget was $200 million but it grossed $2.187 billion at the box office. Titanic distributed by 20th Century Fox. In North America Paramount Pictures was the distributer.
The original 'Titanic' is close to our hearts. But have you ever thought what would be its effect if it's shot in Bollywood? But first, let's decide the cast.
1. Jack Dawson
...
Leo nailed the role of Jack Dawson in the movie. Did you know? The role was first offered to but he rejected it. In its Indian edition, we would opt for Shahrukh Khan. Because no actor can romance as SRK does it. Here is what it will look like:
Here is a more recent one:
...
2. Rose DeWitt Bukater
...
Kate Winslet played Rose and she looked like a dream. Now, for her Indian counterpart it would be none other than, Aishwarya Rai. Aishwarya Rai aka 'Most Beautiful Women On The Planet' would suit the best as Rose.
Have a look at this one:
...
3. Caledon Nathan "Cal" Hockley
...
Billy Zane who played 31 year old Cal in the movie, would be enacted by Manoj Bajpai.  Cal's plight in the movie was same as what was Bajpai's plight in 'Veer Zaara'.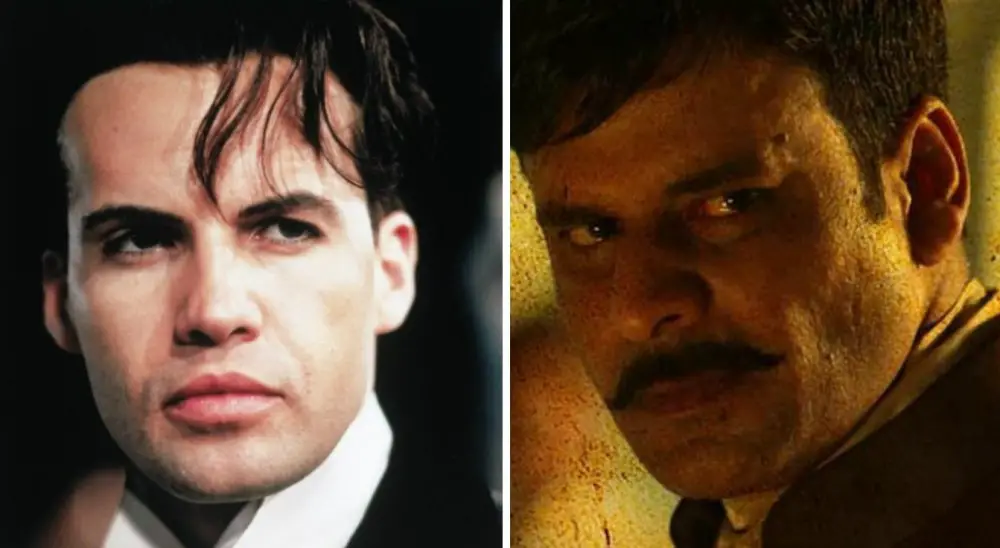 ...
4. Ruth DeWitt Bukater
Frances Fisher Frances Fisher is a versatile and well-known Ameri >> Read More... enacted Ruth DeWitt Bukater ie Rose's mother. Her contemporary would be Madhuri Bhatia Madhuri Bhatia is an Indian actress who acquired f >> Read More... . Ruth played the role of a widowed single mother who was conscious of her social status and wealth.
...
She bears uncanny resemblance to Fisher. Doesn't she?
5.  Captain Sir Edward John Smith 
The role was inspired by the real life Captain Arthur Henry Rostron. Acted by the veteran actor, Bernard Hill. We could not find a better match than him but for the very talented Arun Bali The face behind many elderly roles in Indian movie >> Read More... . Perfect match, is it not?
6. Margaret "Molly" Brown
This character was inspired from a real life personality, Margaret Brown. The character provided some comic relief in the movie. Dolly Bindra Dolly Bindra is an Indian film and TV actress and >> Read More... would be able to match her comic timings.
She is looking bit disoriented in the pic, never mind.