It is not necessary that actors only work for money. There are several actors who have done cameos for free because of their friendship and good relations. Sometimes they also work for free because they like their part and they want to do it without money.
The top 10 celebs who have appeared in movies for free of cost are:
1.
...
For his Hollywood movie: The Great Gatsby Click to look into! >> Read More... , he had a special appearance, but he refused to take rumination for it. He did special cameos in a movie for his make-up man and charged nothing. Then he danced in the movie Bol Bachchan Click to look into! >> Read More... for which he hadn't charged because of his friendship with Rohit Shetty Rohit Shetty is a famous Director in Bollywood who >> Read More... and Ajay Devgan Ajay Devgn is an Indian film actor. He is perhaps >> Read More... .
2. Salman Khan Salman Khan is a very famous Indian actor and a pr >> Read More...
...
He has always shown kindness towards his friends. He has danced in the movie Son of Sardar for which he did not charge anything. Then, he did Wallah re Wallah song for Farah Khan Farah Khan is an Indian film actress, producer, di >> Read More... , free of cost. He also appeared in the Production Fugly movie for free..
...
3. Shah Rukh Khan Shah Rukh Khan or also known as SRK is a prominent >> Read More...
He agreed to dance break-free style in the movie Krazzy 4, even when the production did not have enough budget to pay for his outfit. He paid for his own outfit in the movie. Then, he also did a cameo in Bhootnath Returns without taking any money. He has also done Dulha Mil Gaya Click to look into! >> Read More... movie free of cost.
...
4. Priyanka Chopra Born on 18 July 1982, Priyanka Chopra is an establ >> Read More...
She has danced with Shah Rukh Khan in the movie Billu Barbar. The cheque was sent to her for her dance performance, but she returned it saying that she did this because of her friendship and even she wanted to dance with Shah Rukh Khan.
...
5.
...
When her hair stylist produced the movie Main Hoon Krishna she appeared in it free of cost and also took time from her schedule for the promotion of the movie. She has also danced in Agneepath in the song Chikni Chameli, free of cost. Later, Karan Johar Karan Johar is one among the top ten celebrities i >> Read More... gifted her a Ferrari for her efforts.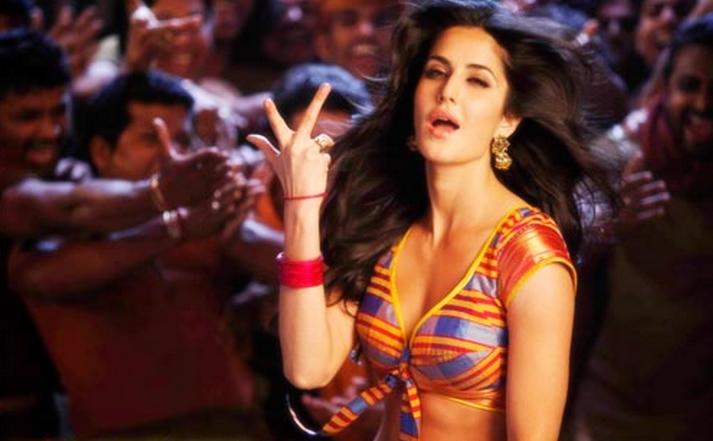 ...
6. Sanjay Dutt July 29, 1959, was the day when the two legends of >> Read More...
He is also very kind-hearted towards his friends. When Ra.One director asked him for the action scene he quickly said yes for the scene though he was busy shooting Agneepath. He did this without charging any penny because of his good terms with Shah Rukh Khan.
7. Kajol Devgan Born on 5th August 1974, Kajol was the heartthrob >> Read More...
Karan Johar considers her as his Lucky Charm. So, in every movie of his she has done cameos. She danced in the movie Student of the Year for the song Disco Deewane and also in Kabhi Alvida Na Kehna movie for the song Rock and Roll without charging any money.
8. Kareena Kapoor Khan Kareena Kapoor is a super hit actress working in I >> Read More...
She has done two item numbers free of cost because of her good terms with Shah Rukh Khan and Salman Khan. She danced in the movie Billu with Shah Rukh Khan. Salman Khan requested her to dance for the item number in his movie in the song Fevicol.
9. Rani Mukerji Rani Mukerji is one of the most celebrated Indian >> Read More...
She is on very good terms with Karan Johar. They both have done some of the best movies of all times like Kuch Kuch Hota Hai. She has done a cameo in the movie Kabhi Khushi Kabhi Ghum for free.
10. Sonakshi Sinha Sonakshi Sinha is a well-known Indian Actress. She >> Read More...
She has done many movies with Akshay Kumar like Holiday, Once Upon a Time in Mumbai Dobaara, and Rowdy Rathore Click to look into! >> Read More... . They both share good terms. So, for the item number in the songs like Har Kisi Ko Nahi Milta and Party all Night, she hasn't charged any fees.