F.R.I.E.N.D.S is the most famous American sitcoms of all times. The plot revolves around 6 friends living in Manhattan struggling through their lives. It's the most outstanding sitcom I have ever watched. It's relatable to every twenty-something-year-old. One thing about Friends that you didn't know is that these actors were the highest paid actors of all times. In the first episode, they got paid $20,000 per episode. In the second episode, they got paid $40,000. In the third episode, $75,000. In the fourth and fifth episode, $85,000 and $100,000. In the sixth episode, $750,000. In seventh, eighth, ninth and tenth episode $1 billion per episode.
We all love the characters of Friends. Sometimes it becomes difficult to choose one of them. If it got shot in India what would be the cast? Let's take a look:
...
1. Alia Bhatt Alia Bhatt is a trendsetting actress from Mumbai, >> Read More... as Rachel Green
Rachel is a spoiled brat who later becomes independent. Rachel fashion sense is outstanding. The plot also revolves around her on and off relationship with Ross Geller. Alia Bhatt resembles her a lot.
...
2. Anushka Sharma Born in an army family to Col. Ajay Kumar and Ashi >> Read More... as Monica Geller
Monica Geller works as a chef and is also the mother hen of the group. She is a little bossy, high on maintenance and competitive in nature. She's first seen to have a serious relationship with Richard and then Chandler Bing. Anushka Sharma will suit this role best.
...
3. Nakuul Mehta Nakuul Mehta is an Indian Model, Anchor and an Ac >> Read More... as Ross Geller
Ross works as a paleontologist in a Museum of Natural History. He becomes awkward sometimes. He is witty and humorous. He faces 2 failed marriages. He has true feelings for Rachel since high school. Nakuul Mehta will perfectly suit in the character of Ross.
...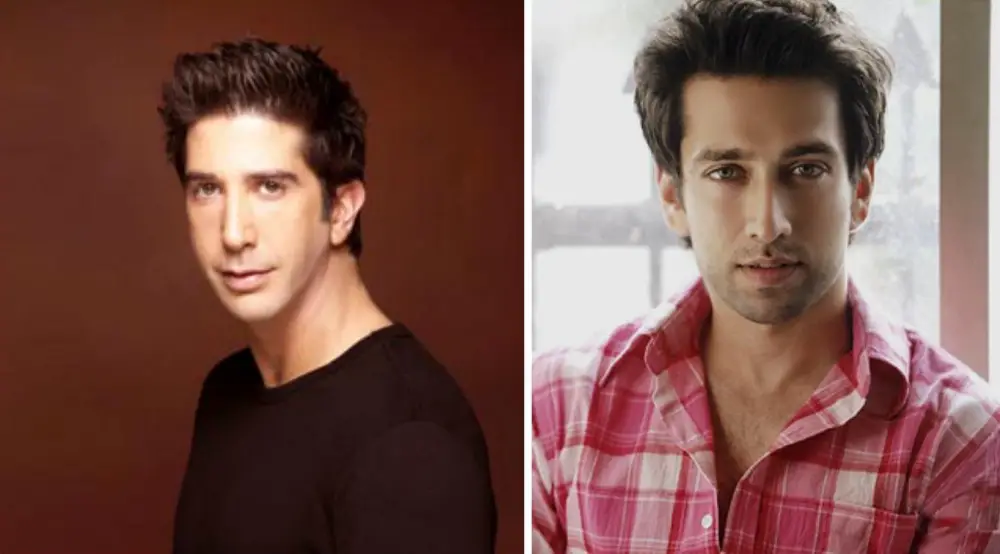 4. Sidharth Malhotra Sidharth Malhotra is an Indian actor who was born >> Read More... as Joey Tribbiani
...
Joey Tribbiani is a struggling actor, womanizer, and a foodie. He is innocent and cute. He becomes famous with 'Days of our lives' as Dr. Drake Ramoray. You must be aware of his catchphrase, 'How you doing? '. Joey and Chander are not only roomies but also best friends. 
...
5. Sonu Sood Sonu Sood is a famous Indian Cinema actor, model w >> Read More... as Chandler Bing
Chandler Bing is my personal favorite. His comic timing is the best among the group. He was in a long-term relationship  with Janice, before committing to Monica Geller. He works for an MNC and gets paid well. 
...
6. Nargis Fakhri Nargis Fakhri is an actress who pivotally works in >> Read More... as Phoebe Buffay
Phoebe is the quirkiest character in the plot. She is funny, lovable, and bold. She works at a massage parlour and is also a self-taught guitarist. Nargis Fakhri will do justice to her role.